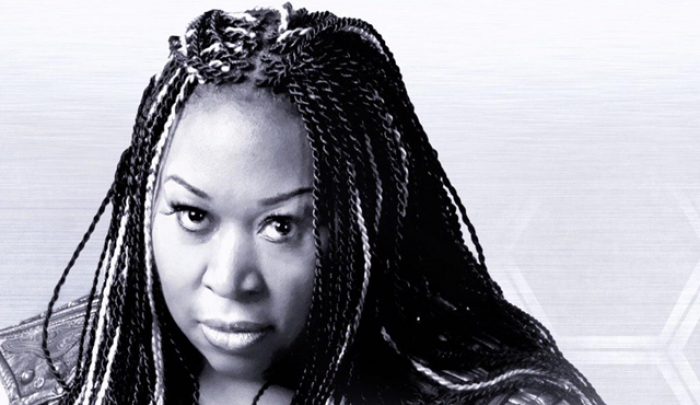 Two weeks ago TNA released Awesome Kong from their European tour, a decision was made after an altercation between Kong and Matt Hardy's wife, Rebecca Hardy backstage at the TNA tapings last Friday. There are two versions of what went down between the two but what is common is the cause of this occurrence. There has been animosity between the two women since 2013.
The Incident
The incident occurred when Hardy was assigned to dress in the same dressing room as all of the other Knockouts. Two time Knockouts Champion Awesome Kong didn't like this after Hardy had been dressing in a separate room for previous TNA events. Kong took Hardy's bags and threw them out of the dressing room. Hardy didn't appreciate that and the two had a profanity laced argument. Hardy would end the argument by leaving the room but before she did she stated that she refused to be bullied by Kong.
There are two stories going around about what happened between the two. One states that when Hardy returned to the room, Kong attacked her by slamming Hardy up against the concrete wall and choking her. Another story states that Kong made an unsuccessful attempt to attack Hardy before being stopped. Either way there are two important elements that remain the same: one being that the incident called for security and Pat Kennedy to break it up and the other that Hardy's infant son was just feet away from it.
It's obvious that nothing was in Kong's favor during the altercation, depending on which story is true, TNA still felt it was a serious matter that needed to be dealt with. Awesome Kong has a history of losing it backstage in the company after an incident between her and Bubba the Love Sponge years ago. TNA conducted an investigation of the incident and released this statement on the matter:
TNA's Decision
"We conducted an investigation and determined releasing Awesome Kong is the appropriate action in this case. Kong has been a great contributor to TNA and helped solidify the Knockouts as the best female division in professional wrestling. We thank her and wish her well."
Kong also tweeted about being released from TNA the day after the altercation between her and Hardy, say:
"My time this round with TNA was fun. Time for me to move on to other things #Released #HeadHeldHigh"
All that's left now are questions that fans are asking. What will happen to Kong now? Where will Kong go? If TNA knew the two had animosity between them for years then why didn't they address the matter sooner? Only time will tell about the outcome of this situation, but one thing is for sure, that Kong is no longer a part of Impact Wrestling.