Ever since the news broke that NXT Champion, Finn Balor had suffered an injury, fans have been wanting more information on how long the Demon is set to be out of action for, and with him being spotted on crutches, most had feared the news wouldn't be good for the face of NXT.
However it seems that the injury isn't as serious as first feared, and Balor could be fit to wrestle as soon as this upcoming weekend at NXT's live events. The champion is current advertised to perform tonight at Upper Darby, PA, as well as tomorrow.
Ready For Takeover *Spoilers*
With the Road to WrestleMania currently in full swing, the WWE is pushing everything towards the big event, and that includes NXT. The development brand's next Takeover event is scheduled to take place the week of this years 'Mania in Dallas, and they wil be aiming to top everything they've done before and push the main roster to their limits on the grandest stage of them all.
Balor is scheduled to defend his NXT Championship against Samoa Joe at the event, in a rematch from their fantastic battle at Takeover:London. The match is very likely to be the main event, and the creative team will be very thankful that they now don't have to change any plans at the last minute, as the majority of their top stars were set in big matches.
Momentum Building
But it wont just be the creative team that are breathing a sigh of relief, Balor himself will be happy that his injury (which is being described as a severe sprain) is no longer going to see him out of action for too long. Balor was cheered up following his injury by Bayley, who copied her fellow champions entrance at a live event, but the news he can get back into the ring will have made him much happier.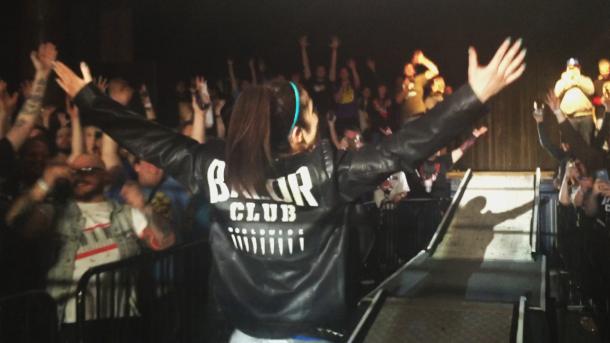 With the rumors that former Bullet Club members are set to enter NXT some time soon, people have speculated that the Balor Club will soon prove to be more than simply something to put on a t-shirt, and now that the former leader isn't injured those plans could easily come true, as Balor hopes to continue his momentum, and search for a shot on the main roster.