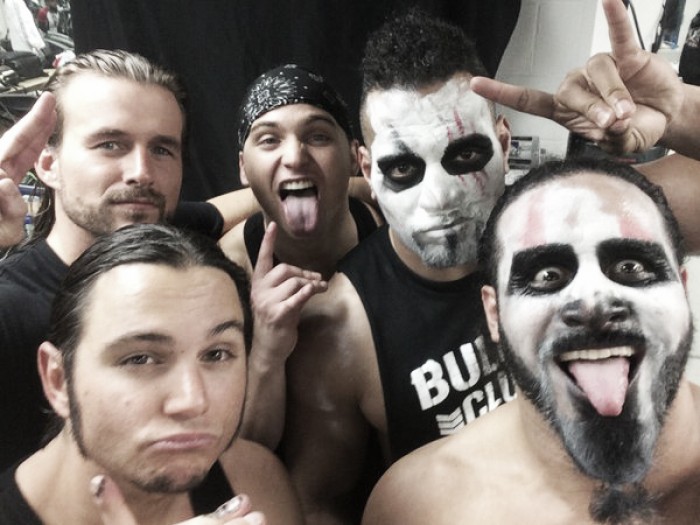 When Prince Devitt (Finn Balor) set up the Bullet Club in 2013 he must not have imagined it turning into the monster it now is. It was formed when Devitt turned on his partner Ryusuke Taguchi and came together with American wrestler Karl Anderson and Tongan wrestlers Bad Luck Fale and Tama Tonga. Thus, one of the most dominant professional wrestling factions was born.
The many faces of Bullet Club
Over the past few years, the unit has seen the leadership change hands on a number of occasions with AJ Styles taking over from Prince Devitt after he left for WWE. Then more recently The Cleaner Kenny Omega took control from Styles as the latter also left for the WWE. With all the changes in leadership this, of course, brings about change in group membership.
The cogs in the BC Machine
The Group up to Global Wars 2016 comprised of Adam Page, Bad Luck Fale, Cody Hall, The Young Bucks, Tama Tonga, and Tanga Roa & Yujiro Takahashi. But throughout the week, The Young Bucks had been teasing a new member of the infamous faction. It was all revealed at Global Wars when Adam Cole joined Bullet Club.
New Face, Same Old Club
During the main event between Ring of Honor Champion Jay Lethal and Colt Cabana the Bullet Club made their presence known and unleashed all sorts of hell on anyone they could get their hands on. The "Biz Cliz" made light work of everyone including commentators Kevin Kelly and Steve Corino before newbie Cole tied Jay Lethal to the ring ropes and repeatedly superkicked the current champion in the face until Lethal was unconscious.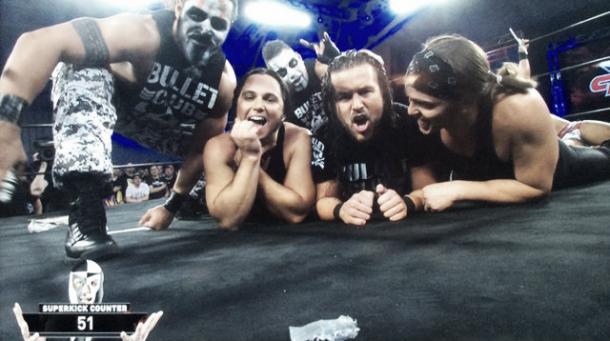 With the loss of a large number of its higher profile talents leaving (Devitt, Styles, Gallows, Anderson and Nakamura) New Japan Pro Wrestling had a huge gap to fill in its roster so the signing of the newest member of Bullet Club has come at the right time bay bay.