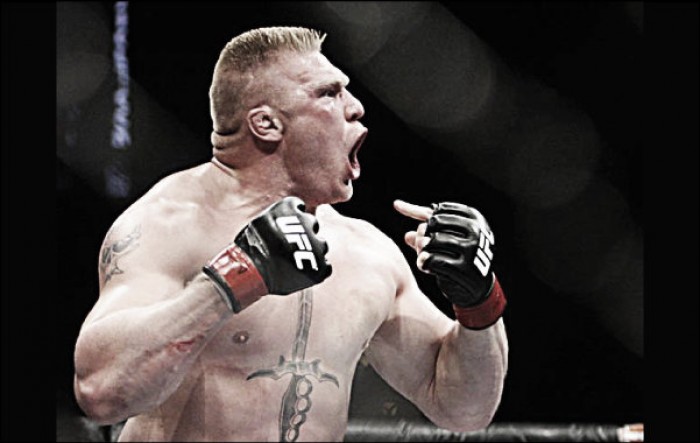 Brock Lesnar's return has been far from on the down low. Brock Lesnar, who has been entered into the USADA testing pool, has been controversially granted an exemption to the USADA provision requiring a four-month notice for athletes coming out of retirement. This exemption is a source of much frustration for his UFC 200 opponent Mark Hunt who believes Brock Lesnar has likely been using PEDS. But PEDS are not the only drugs to come up recently in discussions with Lesnar.
What Lesnar had to say
On Thursday, Lesnar went on ESPN's Highly Questionable with Dan Le Batard and Bomani Jones in a bit of promotion for his return to the UFC. The interview touched on an assortment of topics, including Lesnar's abuse of alcohol and prescription drugs during his first run with the WWE and what led him down the road he took.Brock Lesnar said "That was the early years of me when I was a young performer in the wrestling ring. You go through things in life such as you become rich and you become famous and you're naive and you're young and to top it all off you're travelling 360 days a year. The wrestling is fake but the things that go on in the ring - the ring is still a very non-forgiving environment to be in so you're dealing with a lot of different injuries at one time.
Brock Lesnar follows on to say,"Not only that, I'm not a man to be on the highway. I'm not a man to be in a hotel room every night. I'm not a man to be in an airplane every day and it took all that for me to discover that and to cope with all that was my best friends, vodka, and Vicodin."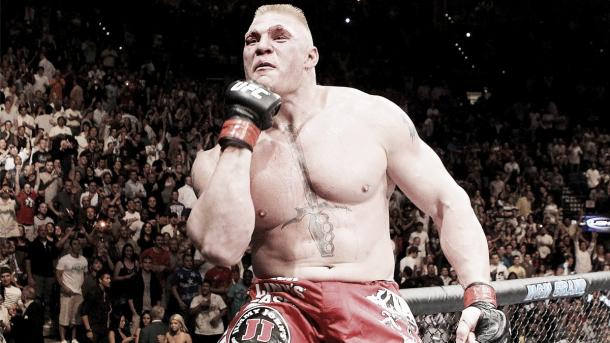 To give Brock Lesnar his dues he has always been very open about his past with substance abuse on his own accord and in interviews when asked about it. He is very honest about how they played into him leaving the WWE and trying to go to NFL and how he ended up competing in MMA he was also asked about the time him and Mr Perfect, Kurt Henning had an impromptu wrestling match mid flight.
Brock Lesnar had this say about that, "I was full of booze and Vicodin and being stuck on an airplane for seven hours on an overseas trip. What else are you gonna do? Besides maybe pass out and fall asleep or get into trouble. We did both. We got into a scuffle on the plane. It's called whisky wrestling. Have you ever done it? You should try it sometime. "
The scuffle has said to have broke out because Mr Perfect called into question Brock Lesnar's amateur credentials and boasted that he was the better wrestler the two began wrestling in the aisles and eventually had to be separated by several others on the flight. Brock said he doesn't recall what happened. Brock said "Honestly I was drunk and high. I couldn't even tell you what happened. All I know is when we got off the plane we got reprimanded and that's it." The drugs and Alcohol are what he has said is the key reason he only wrestles part time. Brock also said he was very thankful he gets to work part time.