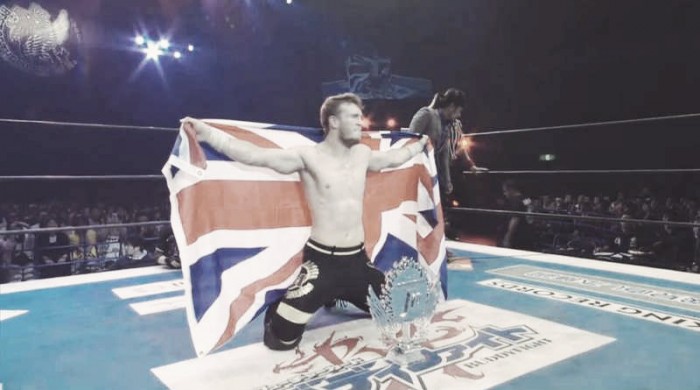 The best of the Super Juniors
Will Ospreay has been making waves ever since he made his debut just a few months ago in New Japan Pro Wrestling. He has been making headlines since 2014 after his match against AJ Styles where he blew Styles away with how good he was at such a young age (A nice fact about this is Samoa Joe - Christopher Daniels vs AJ Styles on Bravo TV in 2008 made him start wrestling).
He is making a lot of headlines and his stint in this year's Best of the Super Juniors has seen his name rise even more. Three of his four final matches became critically acclaimed matches but it showed how green he was during two of those matches and my god he didn't carry one single bit of this competition himself he was hand held through it.
If you are a wrestling fan on the internet you've probably heard of the first match that blew up the interwebs between Ricochet and Will Ospreay and then you must have seen the gifs on it with the double backflip. Then you heard about Big bad Vader saying he didn't like it and what not aside from all that the flippy stuff in that match that wasn't what made it a great match that was filler that was just to show people the stuff Ricochet does to throw off his opponents off.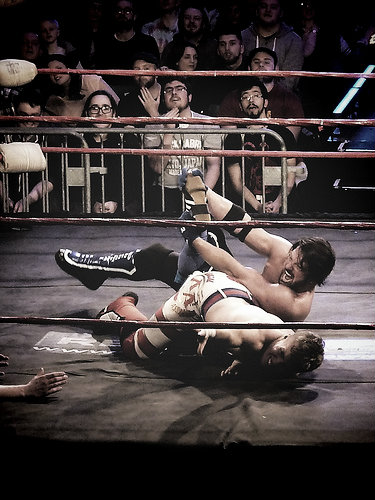 He gets it
Will Ospreay isn't making waves because he can flip around the place he is making headlines because he improves every single time he is in a match every time he steps between the ropes. He shows off how good he is, he shows you why he is being watched by everyone even if it's a WWE fan on Twitter he grabs the attention of everyone. When Will Ospreay got into the ring with Ryusuke Taguchi it smelt trouble, it showed how far Will has to go to become a real polished talent it's easy to say that watching looking in, after all he is only 23 that's the same age as Paige in the WWE.
When he showed how new he is at wrestling it made watchers appreciate what Ospreay was doing at his age, how good he is right now and that makes people very excited with how good he is going to become in the future. Will Ospreay understands it he is so good at selling the body part that is being attacked at that moment it makes you wonder how he does it.
But when the left leg was attacked by Volador, Ospreay did an incredible one-legged springboard when he favored his leg in pain whilst in mid-air it was something special. When Will Ospreay starts doing the AJ Styles getting angry at kicking out of his finish act that makes him reach deeper into his bag of tricks it will be amazing but for now it was a great set of matches by Will Ospreay.