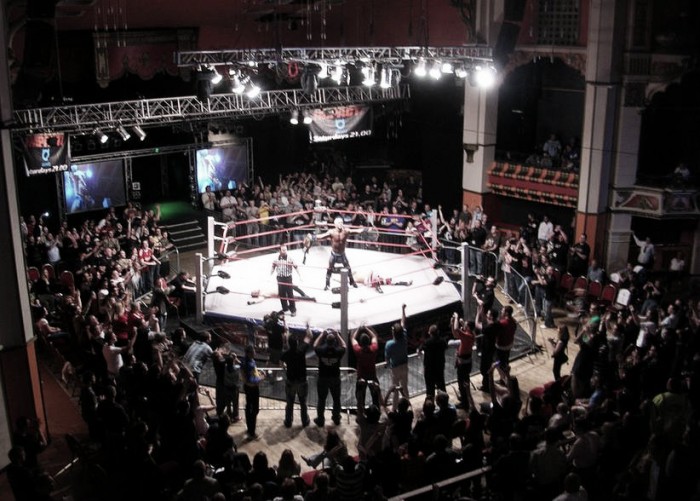 What was said
The TNA Slammiversary PPV almost didn't happen. Dean Broadhead, TNA's Chief Financial Officer, and Chief Operating Officer, wrote the following on his personal Facebook page he said, "On Thursday and Friday, I logged over 80 business calls on my cell attorneys, accountants, vendors, bankers, and employees. Maybe time to retire but maybe not until everything is in the right place. To answer why, I had a 12-hour timeframe to secure interim financing so that the production trucks could come, lawyers, bankers, accountants, and owners. Some of them were out of the country. Some were on the west coast and some were on the east coast. That was the reason for all of the calls."

It was said on PWinsider that Dean Broadhead is becoming a minority shareholder and helped secure financing so the show could take place.
TNA is going through with tapings this week but it's believed that the company is only taping through Wednesday instead of through Friday due to not having enough financing. It's actually more expensive to delay tapings because TNA would have to fly everyone to Orlando a 2nd time but they just don't have the funds right now to tape beyond three days.
The money problem continues
You may recall Eric Young and Bobby Roode were owed a combined six figures in pay. It seems to be an ongoing problem for Dean Broadhead and the financial issues they encounter because Dean took to TNA's official Facebook page not so long ago and had this to say, "I have contacted Dean Broadhead and I worked with Eric Barnes back in January regarding the Bethlehem, Pa shows. I have yet to be paid and have media vendors waiting to be paid. I don't know who else to contact or reach out to. Dean will not communicate with me and I am being held responsible for this mess."