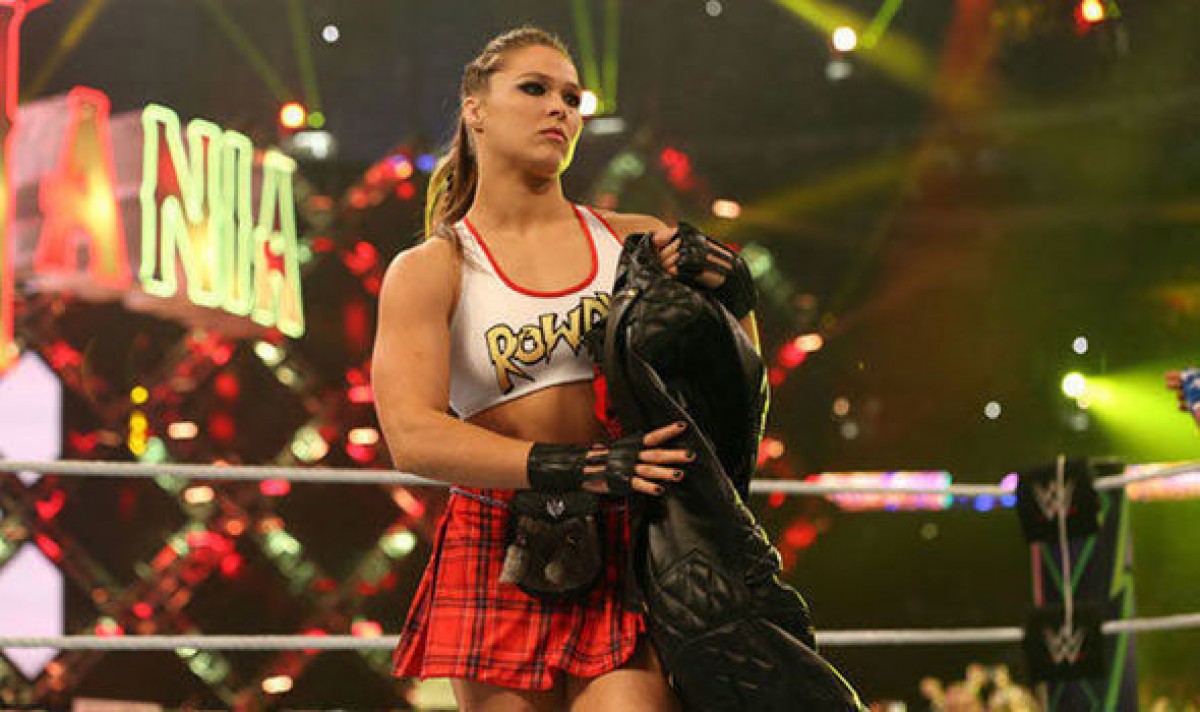 Living up to the hype
First, a surprise appearance at the 2018 Royal Rumble made the indication. Next, the Elimination Chamber Pay-Per View event that followed made the validation. Then, some petty scraps on Raw with Triple H and Stephanie McMahon gave the fans some anticipation. Finally, Ronda Rousey made her WWE debut at WrestleMania in one that became an exhibition.
Rousey teamed up with fellow Olympic gold medalist and Raw General Manager Kurt Angle in a tag team match against Stephanie McMahon and Triple H. Now that her first match is out of the way, what's next for the former Bantamweight champion?
A fall from grace
After her undefeated streak came to an end at the hands of Holly Holm, Rousey would lose another fight, this time against Amanda Nunes. Rousey has spoken out about having suicidal thoughts after her first loss and it did not help that fans continuously trolled her on social media to add insult to injury.
Rousey would then start to seclude herself from the sport which would eventually lead to her retirement from the octagon.
It was always in her
Unlike all Mixed Martial Arts fighter's and fans, Ronda Rousey is not one do downplay Professional Wrestling's predetermined nature. In fact, Rousey openly admits how much of a fan she is of the sport as she was growing up.
Her nickname "Rowdy" came from her admiration of "Rowdy" Roddy Piper, one of wrestling's most iconic heels. It can be seen in Rousey's eyes the moment she walked down that ramp at the Royal Rumble that this has been a lifelong dream of her's even over Judo and MMA accolades.
"The Baddest Woman On The Planet"
Ronda Rousey is by far the biggest wrestling signee for WWE in the current era. She is known all around the world for her Olympic accolades in Judo as well as her title reign in the UFC. Rousey is one of the most dominant women in the world and now is the perfect time for her to remind everyone about it.
It would make the most sense for Rousey to turn heel as soon as possible. Rousey has a reputation for being one of the baddest, why not top it off with an ego?
Not only would it help Rousey move past failures but it also build back her credibility as a tough individual. Right now Rousey is still a babyface and is gearing up for a match against Mickie James.
Although she seems to value her friendship with Natalya at the moment as training partners but fans know how Rousey deals with people who get on her bad side. Letting Rousey pull the plug on this friendship will be the best way to start that heel turn.
How else can Rousey display her dominance if she lets people walk all over her? Besides, the promos sure promise to be interesting, just ask Miesha Tate.
Do you think Ronda Rousey would be better as a heel? Let us know in the comments below.
For more Wrestling news, click here for the latest updates