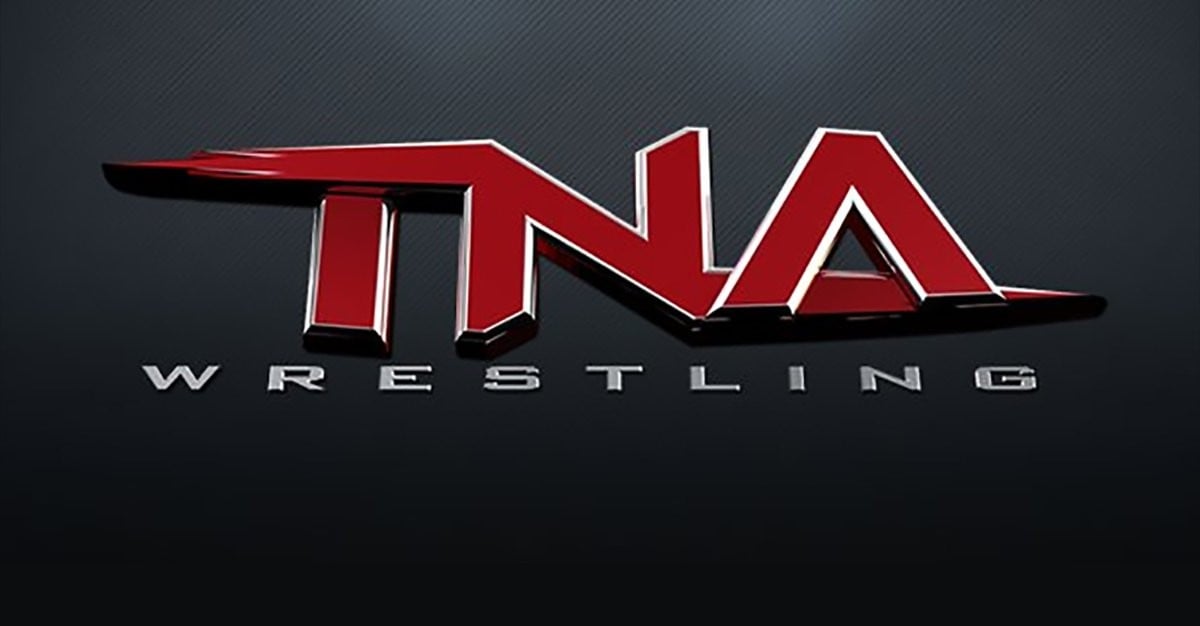 Humble beginnings
The very first show took place from Stage 21 at Universal Studios in Orlando, Florida on June 4th, 2004. It was a strange time. The Boston Red Sox were about to end a curse. Steroids were about to shake the very foundation of the sporting world. John Cena, Brock Lesnar, Randy Orton, and Bautista were all in the infancy of their careers. George Bush was getting re-elected. Strange times.
Breaking into mainstream
Impact aired for the very first time on this date on Fox Sports Net. The broadcast was unique in many ways. It was the first time a wrestling company not named WWE aired something that went nationwide. Impact featured a ticker at the bottom of the screen, and the Fox Box, used for keeping time in each match.
Impact helped set itself apart from other companies as well. Not just with the Fox add-ons, but with the implementation of the six-sided ring, the judging rule, and the lack of a champion's advantage. The six-sided ring made its first appearance on this first impact. It was often used south of the border and was brought to the U.S. by TNA. The judging rule stated that in the event of a time limit draw, a decision would be made by a judge at ringside. The lack of a Champion's Advantage meant a title could change hands on a count-out, disqualification, or other means of a match ending not being a pin fall or submission.
The twilight of the past and the birth of future stars
The first match in Impact history was a good one. Team Canada, consisting of Eric Young, Bobby Roode, and team captain Petey Williams (along with Coach Scott D'vore) took on Team International, Amazing Red, Sonjay Dutt, and Hector Garza (Garza Jr.'s father, who is currently wrestling for what TNA became, Impact).
The action was fast, intense, and eye popping. Young and Roode looked to have changed a million percent from then to now. Petey Williams and Sonjay Dutt however, look almost exactly the same. The match began with speed with everyone coming from all corners and wreaking havoc on whoever they could get their hands on.
The ending came as they usually do in six-man tag matches, with a finisher after finisher set up. Hector Garza came off the top rope, hitting what he called the 'Tornado' (twisting moonsault). The match was easily a four-star affair. It was the best opening match to begin an inaugural show out of any show produced by ECW, WWF, or WCW, and that includes SmackDown and Thunder.
When we come back from a commercial break, we see the two men on commentary, Mike Tenay and Don West, hype TNA and give us a glimpse back into the history of TNA. This clip features County Music singer Toby Keith and Jeff Jarrett. It makes sense since Keith was still one of the hottest names in the genre and Jarrett pretty much ran the company. We also see some hype previewing an appearance by Brian Urlacher.
The next match was a squash match. Shark Boy got sacrificed to Abyss. As big as Abyss looked, Shark Boy looked like a guppy. It lasted 2:17, but that was mainly because Abyss was just toying with Shark Boy. He was a great character and deserved better than that on the first ever television broadcast. Especially when they made a mascot of Popeye (the cartoon character who celebrated his 70th birthday) console poor Shark Boy.
After another commercial we have the NWA World Tag Team Championships on the line as the Champs, Kid Kash and Dallas taking on former champions, America's Most Wanted ('Wildcat' Chris Harris and 'Cowboy' James Storm). If you want another candidate for the most unrecognizable wrestler, James Storm is it.
Can we take the time to marvel at 'The Cowboy's' career? America's Most Wanted, Beer Money INC., multiple TNA World Championships, and the list goes on. James Storm, aside from a brief interlude into NXT, has been tried and true TNA/Impact. When it was the in thing to jump to the WWE, Storm stayed. Loyalty is rare in wrestling and Storm has it.
It was a decent back and forth match. The end came when Dallas, a man close to seven-foot-tall, missed a big boot and got himself hung up on the top rope. Harris rolled him up and after 6:25, we have new Champions. Kash went a little nuts when he lost the belts. I know it seems a little taboo to say this now, but this version of Impact was solid so far.
Another ad break brings us back into the ring where Mike Tenay is interviewing the night's special judge, Dusty Rhodes. Rhodes claims Impact can be seen 48 hundred million homes. Surely that is more than the WWE, right? Dusty went onto talk about all the names who have held the NWA World Championship, all except the man who held it more times than any, Ric Flair. Was this because Flair was in the WWE at the time? Was it because Dusty and Flair were not on good terms? You be the judge.
The NWA World Champion, Jeff Jarrett, comes out to interrupt the 'American Dream.' Say what you will about Jarrett, but he could cut a promo. Jarrett had recently won THE Championship in a King of the Mountain match. I won't take the time to explain this match, but it was nowhere near as special as it was made out to be.
The dueling promos eventually broke down to violence and Jarrett got the upper hand. Out to make the save was none other than Ron 'The Truth' Killings. He was known as R-Truth in later times. Jarrett got the upper hand and cold cocked him with the guitar. Jarrett turns tail and runs when the rest of Killings' mates, B.G. James and Konnan (3 Live Cru) show up. The broadcast cuts to a commercial.
Out of the break, we have a well put together video package highlighting the X Division. We also have an interview with Vince Russo, done by Shane Douglas. We all want to know who the fourth man is for the upcoming fatal four way for the Number One Contendership for the X Division Championship, currently held by Kazarian. Russo uses a lot of words to say we will have to wait and see.
We won't have to wait for long. Back from the final commercial break of the night, we have Chris Sabin, Primetime, and Michael Shane in the ring. Who will the fourth man be? At the time, he was a two-time World Tag Team Champion, a two-time World Champion, and a two-time X Division Champion. Even though he was an accomplished young man, he was good back then. No, good is not strong enough of a word. Oh wait, the word I'm looking for is Phenomenal. The fourth man was A.J. Styles.
This match was the very definition of what TNA great. It was a bunch of young guys who put their bodies on the line in a six-sided ring. Each wrestler had their share of high spots and each made the other look great. The chemistry in the ring, especially between Sabin and Styles was rarely found in any day in history.
A.J. Styles won the match with a Styles Clash after 6:21. As good as the first match of the night was, this one might have been a hair better. All in all, it was a strong showing for Impact on their debut to cable television. It was leaps and bounds better than the first Raw, Nitro, and ECW television. It is a damn shame Impact did not keep this up, for one reason or another.

Are you a fan of Impact Wrestling? What is your favorite Impact/TNA moment? Let us know in the comments below.

For more Wrestling News, click here for the latest updates.