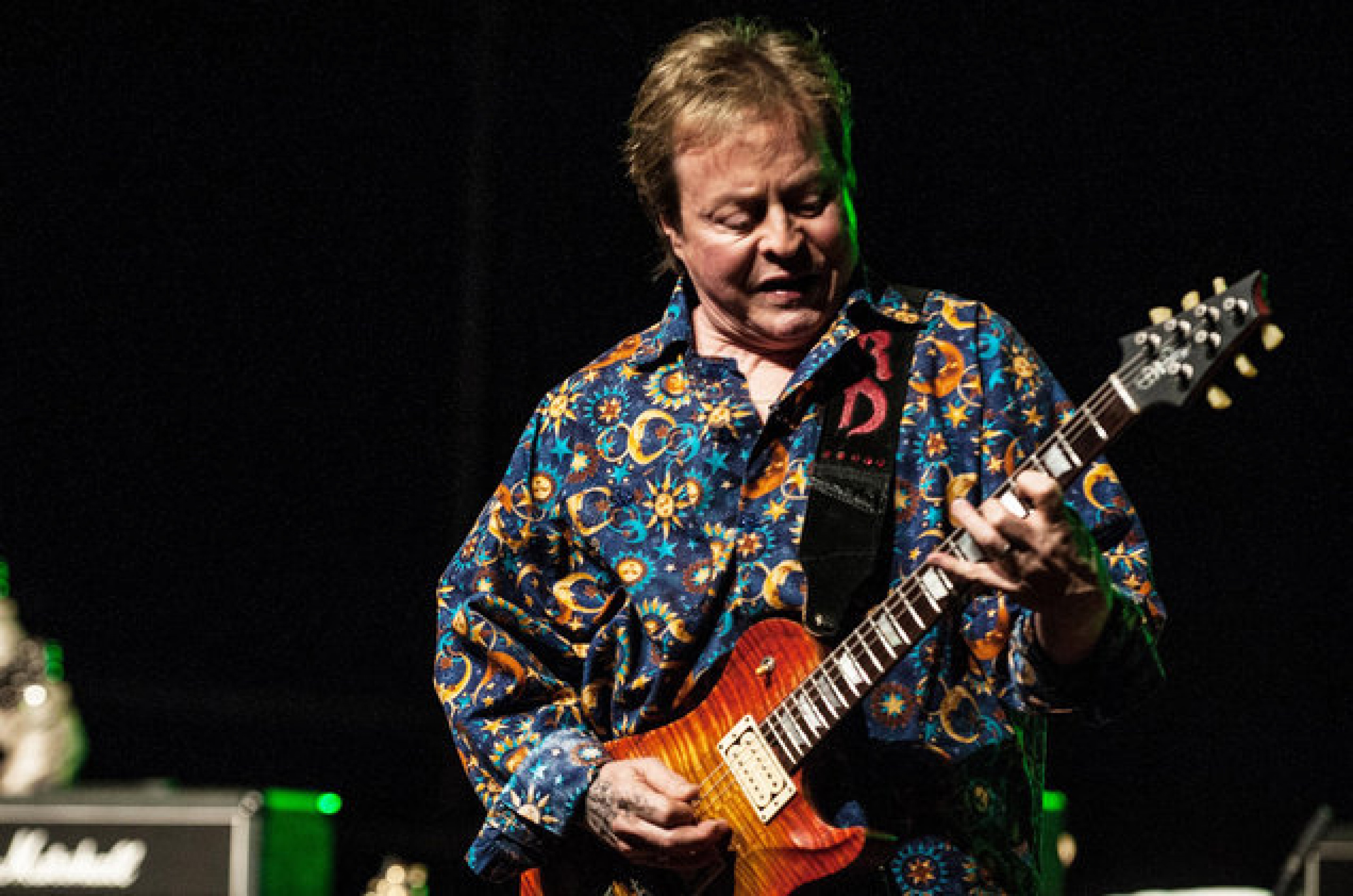 For this article, we are introducing a first for VAVEL USA's Wrestling section and it is called "Tuesday's Tune." We are going back down memory lane to relieve some of the greatest entrance themes in Wrestling history.
Real American
Back in the days of overly muscular, well-tanned grapplers who screamed into a microphone, no man was more man than THE man. No, he was not the limousine riding, jet flying…
This man was Professional Wrestling's first superhero. Many have come before this man...
The likes of Lou Thesz, Bruno Sammartino, Harley Race, and so on, were all fan favorites before Terry Bollea put on his first set of yellow trunks.
Nobody however was more famous, more over, and more of a hero to everyone than Hulk Hogan.
In his heyday, Hogan was as well-known as any Hollywood A-Lister. His trademarked poses and finger wagging were as commonplace on the playground as a kickball.
His face, on everything from cereal boxes to Matchbox cars was something every child had at least one of. He was Professional Wrestling's, and the WWF's, first major star with crossover appeal.
That's what makes this Tuesday Tune so special.
Rick Derringer's voice fit the song perfectly. The song fit Hogan perfectly.
From the opening strums of the guitar, to the lyrics telling people to rise up when things get rough and to stand up for your friends. It boasted Hogan was a "Real American."
The final lines of the chorus, "Fight for what's right! Fight for your life!" seemed to be a mantra for Hogan right up until Bash at the Beach 1996.
Once the guitar music hit, whatever baddie was in the ring, performing their nefarious tasks, was going to meet the patriotic hero. They were going to feel the 24" pythons, BROTHER! Hulk Hogan and all his Hulkamaniacs were bringing the Hulkamania phenomenon with them.
When it comes crashing down and it hurts inside.
You gotta take a stand. It don't help to hide.
If you hurt my friends then you hurt my pride,
I gotta be a man.
I can't let it slide.
[Chorus]
I am a real American,
fight for the rights of every man.
I'm a real American.
Fight for what's right. Fight for your life!
I feel strong about right and wrong,
and I don't take trouble for very long.
I've got something deep inside of me.
Courage is the thing that keeps us free
Repeat chorus x 2
If you hurt my friends, then you hurt my pride
I gotta be a man I can't let it slide.
[Repeat chorus x 4 til fade]
What theme song do you wish to be featured? Tune in again next week for another edition of Tuesday's Tune.
For more Wrestling news, click here for the latest updates.