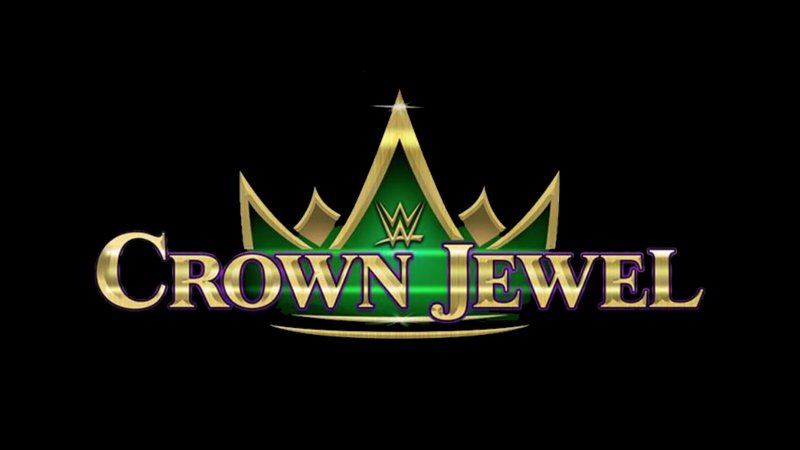 WWE just finished up on what could possibly be their most controversial pay-per-view yet. There were several real life situations leading up to the event, including Superstars opting out of making an appearance and the return of a controversial figure. Crown Jewel took place in Saudi Arabia, a location alone that put WWE in hot water.
Real life drama before the PPV
Last month US journalist Jamal Khashoggi was killed at the Saudi consulate in Istanbul at the hands of Saudi agents. Due to this incident, members of the US government urged WWE to withdraw the pay-per-view.
Why would the WWE work with a government that just killed a U.S journalist? That's because the WWE continued to uphold its contractual obligations to the Saudi General Sports Authority.
WWE's decision to continue with the event caused a bit of a ripple effect. Even WWE stock prices dropped due to the decision.
Stephanie McMahon herself stated that the decision was strictly business.
WWE Superstars opt out of performing
In wake of Khashoggi's murder, two high profile WWE superstars decided to not participate in the pay-per-view. Both Daniel Bryan and John Cena chose not to perform in Saudi Arabia despite being scheduled to appear.
John Cena has been working on his film career lately and felt that he would be jeopardizing that career by performing at Crown Jewel. Daniel Bryan has not been vocal yet about his reasons as to why he withdrew.
Given the circumstances, does he really need a reason?
Women's Evolution
Over the past few years WWE has been working on improving their women's division and giving them equal opportunities as the men.
How do the women benefit from an all men pay-per-view taking place in a country of archaic laws? They don't exactly.
This has made several fans believe that Evolution wasn't a step forward in the women's division based on their talent, but based on the fact that WWE would be holding pay-per-views in Saudi Arabia, in which the women are not allowed to work.
WWE seemed to sway against these suspicions when they announced earlier this week that Renee Young would be a part of the announce team at Crown Jewel. Having Young work the event was a controversial move by the WWE, since women are not allowed to work the pay-per-view.
What seemed like a step forward was also a step back as Young was not allowed to travel with the Superstars. She also was not allowed to dine with members of the Saudi government.
Despite that, Young appeared at the event in a black modest outfit and sat at the announcement table with Corey Graves and Michael Cole.
Return of a legend
As if there isn't enough controversy surrounding this event yet, the WWE upped their game with their decision of who should host the event.
Hulk Hogan made his return to the WWE after his termination back in 2015. Having Hogan back is controversial due to his use of racial slurs on a leaked sex tape, which got him terminated in the first place.
It is no secret that the WWE has done a few questionable things in the past.
First, they have a history of mend relationships with ex-stars such as Bret Hart, Alundra Blayze, Ultimate Warrior etc.. They have also cast blind eyes to Hall of Famers with sketchy past Fabulous Moolah and Jimmy "Superfly" Snuka.
The WWE has also ostracized superstars for actions that do not, and should not affect their accomplishments in the company. Superstars like Chyna, Chris Benoit, and CM Punk have fell into this trap.
Both WWE and Hogan will need to put in a lot of work in order to seek the forgiveness of the fans for this controversial decison.
Results
Amongst all the controversy, the show must go on. WWE Crown Jewel took place in Saudi Arabia and has received critical reviews.
This PPV might not be one of WWE's best but rest assured, they are going to clean some things up.
What do you think of Crown Jewel? Were you a fan of the outcome of the event? Leave a comment and let us know your thoughts.