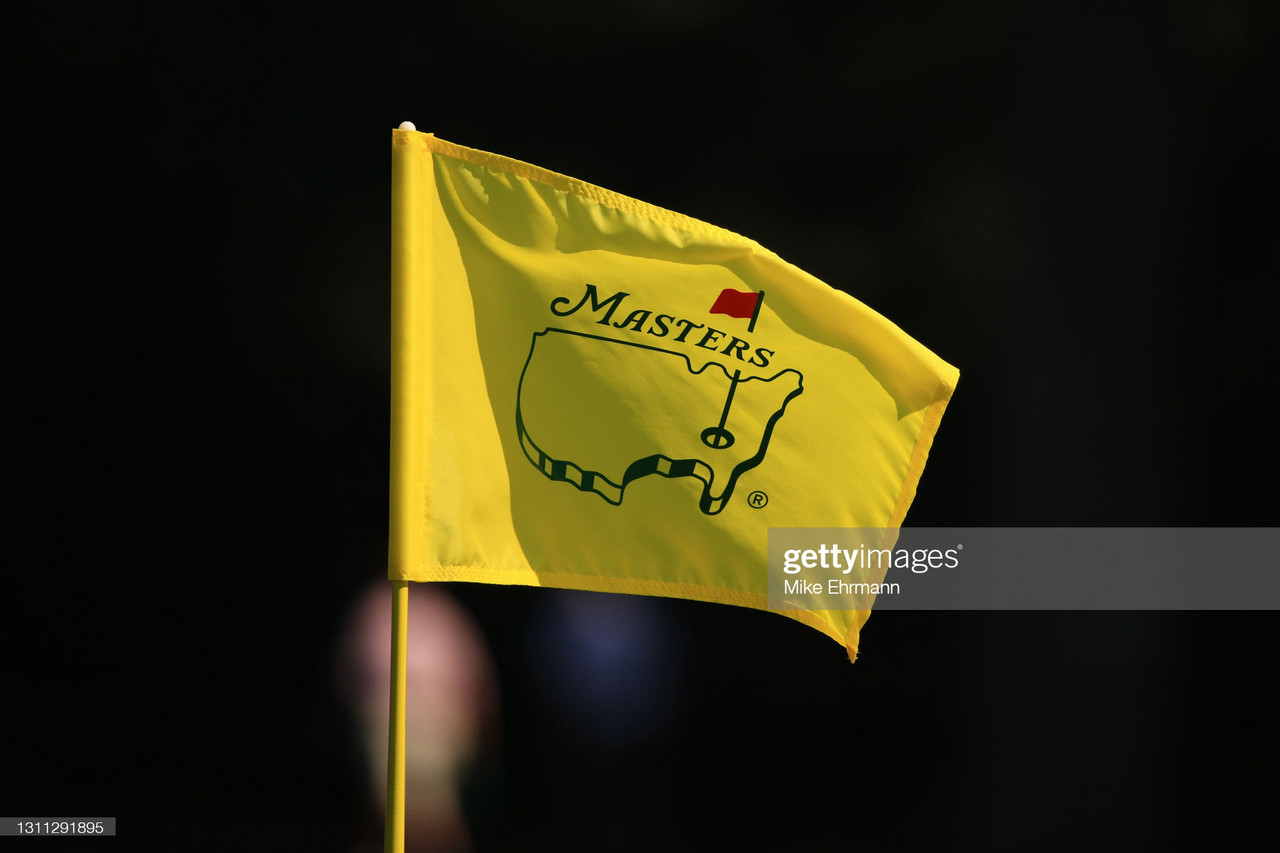 We've reached April. The sun is beginning to shine, the trees are beginning to blossom and the best golfers in the world are about to tackle Augusta National and the Masters.
The field is once again littered with past champions, major champions, Players champions and amateurs all trying their hand to put on that famous green jacket in the log cabin on Sunday.
So, let's rank a few of the best players in the world going into the 85th Masters Tournament.
10. Tony Finau
Tony Finau seems to always go under the radar whether it be a major tournament or a PGA Tour event. The 31-year-old has just one win on the Tour and that came back in Puerto Rico in 2016, but he has come close to joining the winners circle once more on a number of occasions. He's ranked at 10 here simply because of the other players included in this, but that does not mean Finau isn't one to watch over the course of the week. If the American can get into his stride early – as he usually does – he could be one to look out for come Sunday.
9. Rory McIlroy
Rory McIlroy has the world willing him on to win the Masters and complete the career grand slam. This is the one major that has alluded him all these years, and had he not had a back nine to forget at the 2011 Masters, he would have had the coveted grand slam a long time ago. McIlroy hasn't been in the form recently that saw him win the FedEx Cup back in 2018. A missed cut at his title defence at the Players as well as a disappointing performance at the WGC-Matchplay in Austin has led the four-time major winner to call upon swing coach Pete Cowan to fix the issues and return him to the winners circle. You can never count Rory McIlroy out of any competition he enters, ever.
8. Xander Schauffele
Xander Schauffele knows his way around a golf course very well and his major tournament records are up there with the very best. The 27-year-old finished tied second at the 2019 Masters, as well as finishing in the same place at the Open Championship a year prior. Augusta National has been a place Schauffele loves and his performances speak for themselves. His ability to put himself in the best position possible nine times out of ten is exactly how you play this golf course. Although his last win came in January 2019, the world number six has not let this bother him and he continues to play the game at the best level. Is this the week it all clicks into place for Schauffele?
7. Collin Morikawa
Collin Morikawa is a stud. At 24 years of age, he is already a four-time winner on the PGA Tour, including the PGA Championship which he won in only his second major appearance. This is the first time Morikawa will be teeing it up at Augusta National in April following the tournament being moved to November of last year due to the ongoing pandemic. The American has been compared to young Tiger Woods, and the two share similar traits as Morikawa fell just short of the 15-time major winner's record of 25 consecutive cuts made to start your professional career. The former Golden Bear has the world at his feet and could be a dark horse this week in his second Masters appearance.
6. Brooks Koepka
Brooks Koepka is three weeks removed from knee surgery but he has said that he is completely fine, even though his putting stance is going to look a little odd this week at Augusta. He recently tasted victory at the Waste Management Open in Phoenix, Arizona before taking time out of the game to get his knee issues fixed. Koepka has a special talent where he can turn it on whenever he chooses, regardless if he is not playing at his best. He can hit it a long way and that certainly helps around a course like Augusta. His recent outings in majors speak for themselves; four wins and numerous top 10's mean that the world number 11 brings his best when needed. Watch out for Koepka this week because he's going to be struggling walking around the course but he will be hitting the ball just fine.
5. Jordan Spieth
Jordan Spieth finally won another tournament on the PGA Tour. His last win came in 2017 at the Open Championship and for a player with as much talent as Spieth has, that is too long and he'll be the first one to tell you that. Fast forward 1,351 days and the Texas-native was back in the winner's circle in his home state, taking home the Valtero Texas Open. Spieth is no stranger to the Masters either, winning the tournament back in 2015 and coming close again a year later so you can never count him out. It's not just the win last week or how well he plays around Augusta National that has Spieth so high on this list, the 27-year-old will be brimming with confidence after a terrific last few months on the PGA Tour. We are starting to see the Jordan Spieth that won all those tournaments in 2015 and subsequently the FedEx Cup, too. You'd be a fool to bet against him this week.
4. Bryson DeChambeau
Bryson 'big-hitting' DeChambeau is certain to be many people's pick this week for his second major and first green jacket. The 27-year-old has blitzed his way around most courses in the world, leading the average driving distance and strokes gained off the tee by quite a distance. Now, some people argue that the distance players such as Bryson are hitting the ball is ruining the game, but that is not true in the slightest. DeChambeau has developed himself and his game, as strange as it may seem with his terminology, and that has made him one of the best players in the world. Whatever he is doing is working and you cannot question that. A US Open win as well as a recent victory at the Arnold Palmer Invitational sees the big-hitting American rank fifth in the world. Bryson will attack Augusta National just as he does every other course but will it work? Well, you'd think he's going to do a pretty good job and if he gets dialled in early, that green jacket might join the red cardigan from a few weeks ago on his mantle piece.
3. Jon Rahm
Jon Rahm recently welcomed baby boy Kepa Cahill Rahm into the world so the Spaniard is currently sat on cloud-nine. He arrived at Augusta on Wednesday which means he will have had less time to prepare for the tournament than others but that won't hinder him in the slightest. The world number three recently reached the top of the world rankings but only sat at the position for a week. Like many others on this list and on Tour, Rahm can hit it a long way even off of his three-quarter swing. Augusta National is a second-shot golf course so it is important you put yourself in a good position off the tee, something Rahm is usually very good at. He plays some tremendous golf at times, the talent he has is always there to see, but sometimes his attitude can get in the way. If the 26-year-old can play to the level we all know he can, and puts those bad shots behind him, he could be well on his way for a first major and green jacket.
2. Dustin Johnson
Reigning champion Dustin Johnson had a week to remember in November as he broke the scoring record by two shots. His win was emotional having grown up around an hour from Augusta and this was something we had not seen from him before. That's relatable though, right? Johnson will be many pundits pick this week and why wouldn't he be? His last five starts at the Masters has been exceptional. He's tied for second, fourth, sixth and tenth and obviously won the tournament last year so the one they call 'DJ' knows how to play this golf course. In his last 11 rounds at the Masters, Johnson has gone under par in every one and shot -40 in relation to par. That's staggering and that is why his recent record is unmatched. Keep a close eye on the world number one as he defends his title.
1. Justin Thomas
Justin Thomas tops the power rankings here and there is one reason for that – he's the hottest player on tour right now. He won the Players in terrific fashion a few weeks back, showing his grit and determination to come from a couple shots back and win the prestigious tournament. The conditions at Augusta this week will suit Thomas' game well. Greens are firm and fairways will run out meaning a longer hitter such as Thomas will benefit. The 27-year-old is third in strokes gained with irons on the PGA Tour this year and is second in scoring average this season too. All that has led to the former world number one being in very good form coming into the Masters and why he will be confident he can get it done this week. Like many other of the top names in these rankings, 'JT' will be one that you will not be able to take your eyes off this week.
It promises to be a fantastic week as it always is at the Masters. Make sure to keep an eye on the names mentioned in this as well as following all the coverage over the four days on VAVEL.com and VAVEL Golf on Twitter.