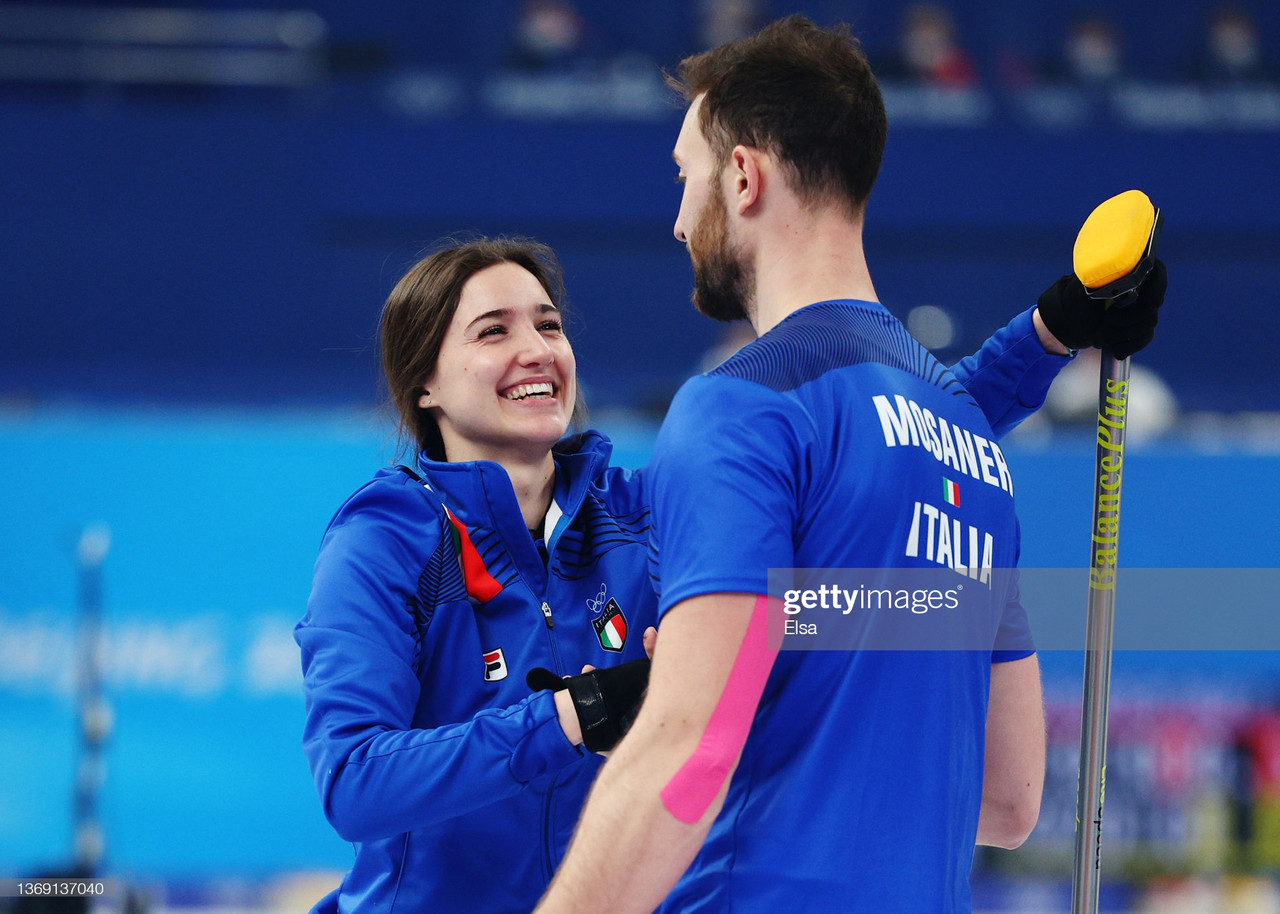 The remarakable story of Italy's mixed doubles curling team at the 2022 Winter Olympics continues as Stefania Constantini and Amos Mosaner routed Sweden 8-1 in the semifinals.
Having never earned a curling medal before, the Italians are guaranteed of at least the silver and are strong favorites to win the gold when they face Norway in the gold medal game.
Constantini and Mosaner have outscored their opponents 85-49 in their ten games in Beijing, stealing
Story of the game
After a perfectly placed draw by Mosaner in the first end, Almida De Val missed on a takeout attempt and Constantini chose to burn her last stone knowing the point was secure.
The second end was more of the same, another phenomenal draw by Constantini and some fine sweeping from Mosaner forced De Val to another pressure shot, which she failed on.
End number three saw the Swedes still struggling, Oskar Eriksson hitting the guard with one of his shots and De Val missing for a third consecutive end making it 4-0 to Italy.
Opting to use their power play, Sweden was hoping to get back into the match and despite Mosaner hitting the guard, Italy still stole a point as De Val's takeout was nowhere near.
More mistakes by Sweden, Eriksson hitting the guard, led to another steal of one and a 6-0 advantage to Constantini and Mosaner. Sweden did get one back to cut the lead to 6-1 going into the seventh.
Continued strong play by Italy left Constantini with an open draw for two and the win and with how she was playing, it was a mere formality as this magical ride continues into tomorrow's final.