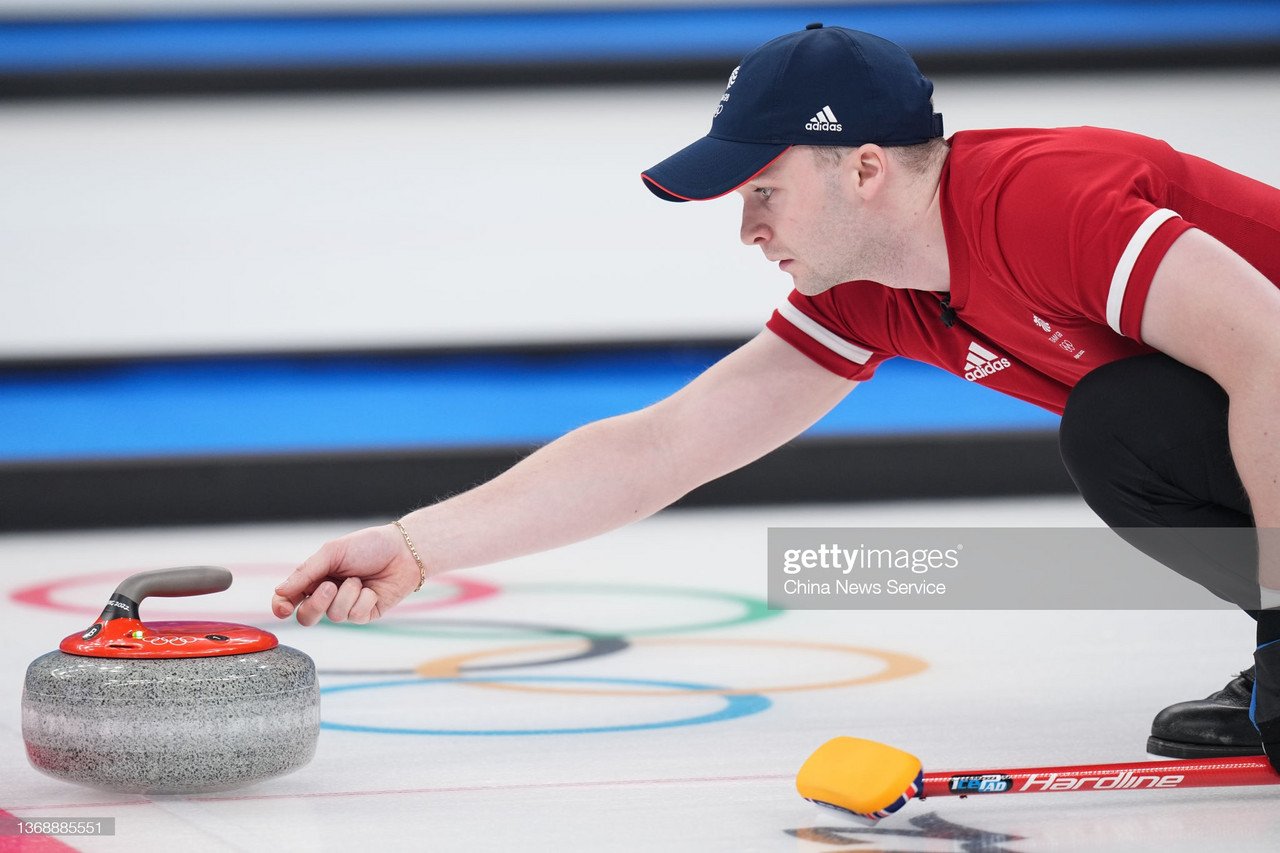 The tenth session of mixed doubles curling at the 2022 Winter Olympics featured only two games as the Czech Republic edged Team USA while Great Britain came from behind to defeat China.
Australia, Canada, Italy, Norway, Sweden and Switzerland had the session off. We recap the action from the Ice Cube in Beijing.
The Americans suffered a massive blow to their playoff hopes as the Czechs scored three in the eighth end to stop a three-game losing streak on Sheet A.
After a tame beginning that saw the duo of Vicky Persinger and Chris Plys score one in the first, three-pointers were exchanged in the next two ends with the score standing at 4-3 to Team USA.
Zuzana Paulova then made a hit to score four and the game continued to swing back and forth as Persinger landed her shot on the button without much space to work with to tie it at 7-7.
After picking up another point in the seventh, Paulova converted on an open hit for the win as both teams now sit at 3-4 in the standings.
"I felt pretty confident about the because we were lucky that I could play the path and speed that U already played", Paulova said. "It was the same shot that I played for the score of four.
"We just said that we don't want to change anything, we just wanna play the same path, the same weight."
On Sheet B, the world championship team of Jennifer Dodds and Bruce Mouat rallied from a first-half deficit to stay on course for the playoffs.
China jumped out to a 4-1 lead through the first four ends thanks to some stellar play by Fun SuYuan and Ling Zhi, but Dodds' draw to an open house tied the game on the power play.
Single points in the sixth end by Dodds and Mouat and a point by China in the seventh left the game finely poised before the Brits grabbed the win in the eighth.
"I think first off they controlled the four foot a wee bit, but i'm really proud of how we came out in the second half and really controlled that power play end", Dodds said as Great Britain improved to 4-2.
"And getting a big three really changed the momentum for us. And then stealing on their power play in the following end in their power play was another kind of momentum swing for us.
"I'm really proud of how we fought back and it gives us a lot of confidence going into our game against Norway."