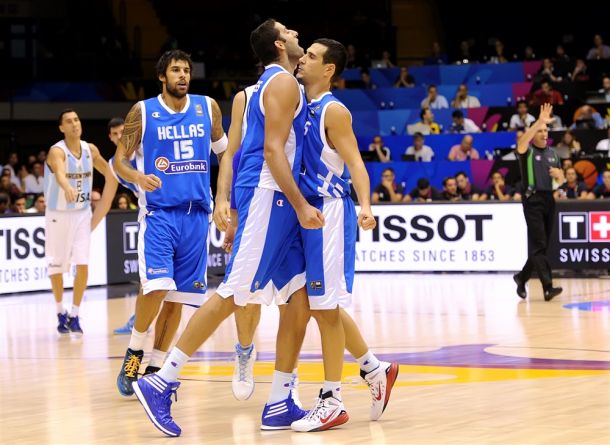 Greece finished out the group stages of the 2014 FIBA World Cup 5-0 after a 79-71 win over Argentina at Palacio Municipal De Deportes San Pablo in Seville, Spain.
A powerful 28-16 first quarter advantage for Greece gave them breathing room throughout the game when Argentina posed a few threats.
Memphis Grizzlies guard Nick Calathes was Greece's leading scorer with 18, while 7'1 center Ioannis Bourousis added 16 points and 15 rebounds, second best in the 2014 FIBA World Cup thus far.
Greece shot 53 percent on two-pointers and 40 percent on three-pointers, totaling 50 percent from the field. They also made all but one costless throw (15-16), good for 93 percent. They also out-rebounded Argentina 41-25.
Indiana Pacer Luis Scola led the way for Argentina with 17 points, despite shooting 6-17 from the field. Facundo Campazzo and Pablo Prigioni were second on the team with 10 points each.
Greece led for 37 out of 40 possible minutes, with their biggest lead eclisping 19 points in the first quarter.
Argentina finished 3-2 in the group stages and, even with a loss today, will advance to the round of 16 where they will take on 4-1 Brazil at 4:00 pm ET on Sunday, September 7th.
Greece will take on 2-3 Serbia at 12:00 pm noon ET also on September 7th.