 In his first big organizational move, Sean Marks has hired NBA veteran Trajan Langdon as his Assistant General Manager. Langdon's hiring has a very similar story to that of Marks. Trajan worked alongside Marks as a scout for the San Antonio Spurs organization.
Additionally, he played for the Mikhail Prokhorov owned CSKA Moscow team. With a strong connection to both Marks and Prokhorov, this was an easy hire for the Brooklyn Nets.
The Alaskan Assassin
Langdon was born in Palo Alto but spent most of his life in Anchorage, Alaska. The young guard was a hot-scorer for his high school team, earning him a spot on the Duke college roster. The Duke fans quickly gave him the nickname "The Alaskan Assassin." In the 1991 NCAA championship game, Langdon committed a costly travel against the University of Connecticut Huskies and brought Duke to a heartbreaking loss. He entered the NBA draft following that season.
Selected 11th overall by the Cleveland Cavaliers, Langdon spent three seasons with the team. He became the first Alaskan to play in the NBA. After the 2002 season, he would spend the following nine years playing in the Euroleague. His playing career was mostly spent with CSKA Moscow, the Russian team owned by Prokhorov. Behind his great shooting, Langdon helped win a title in 2006 for the Moscow team. He retired in 2011 and joined the Spurs. After leaving San Antonio, he joined the Cavaliers organization and served as director of player administration and basketball operations.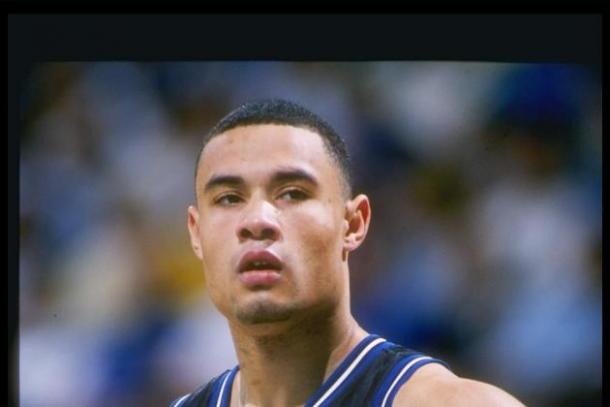 Hidden In Europe?
The hiring of Langdon seems to coincide with Marks plan to scout heavily throughout Europe for young talent. It's a solid solution to the increasingly problematic issue that the Nets face regarding their lack of draft picks. Langdon already has prior scouting experience and has the benefit of being a Euroleague player himself. He even speaks Russian. Those must certainly be desirable qualities in the eyes of Sean Marks.
Marks had this to say about the hiring, "Trajan is someone I worked with closely at the Spurs, and he brings a unique combination of NBA and European experience to the position."