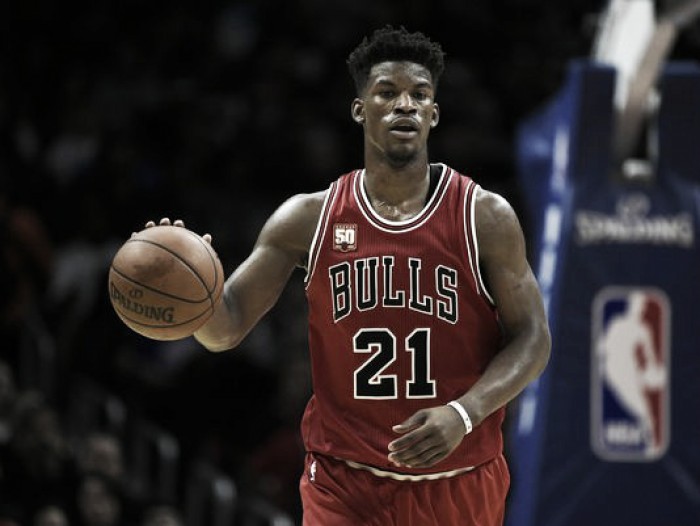 The Chicago Bulls finished 42-40 in 2015-16, but with the improved depth in the Eastern Conference a plus-.500 record was simply not enough. Of course, the Bulls also had a first-year head coach in Fred Holberg. One line of thought is that the Bulls can tinker the roster to be a playoff team again.
But that fails to make sense on many levels...
The Bulls need to tear it all down and start a rebuild that will take several seasons to pay off.
The Bulls won 62 games in the 2010-11 season, and the Bulls lost in the Eastern Conference Finals that season. Since that apex, things only gradually worsened. It is a cycle we see in the NBA, but Chicago has some assets to rebuild.
The name that keeps popping in rumors is Jimmy Butler.
Butler is arguably the best two-way guard in the East. He has improved every year in the league, and he averaged 21 points, five assists and five rebounds per game. He is a big 2-guard with the size to punish opposing shooting guards. The Bulls have engaged in trade talks with both the Orlando Magic and Boston Celtics.
The Bulls apparently have asked for too much, with Orlando and Boston both backing out.
The Bulls have to be reasonable about things. There is no reason to sell low on Butler with him coming off a career year. He is also still under contract for four more seasons, which makes him more appealing to teams.
Acquiring Butler is not a short-term move, but rather an immediate improvement based on Butler's improving skills. He has shot 32.8 percent from three over his career and was 31.2 percent last season. His shooting stroke still needs some work, but Butler had a 24.4 percent usage rate. He was the key cog in Chicago's attack, which makes parting with him hard.
But the Bulls realistically should get multiple high-impact players as well as a couple of first round picks. Chicago could then move up in the draft to consider a point guard like Providence's Kris Dunn. The Bulls have not had a quality point guard since their own Derrick Rose was thriving. Dunn represents a mean to that ends, and he has drawn comparisons to Russell Westbrook.
What makes sense for the Chicago Bulls in this draft?
Dunn blossoming would quickly return the Bulls to competitiveness, but it also could be a big reach. Dunn seems to have a game that will work well in the pros, and Chicago may not have great options by the time their No. 14 pick comes.
The big names will be off the board by then, and if Chicago really covets Dunn, the most logical route will be deal with Boston and the Minnesota Timberwolves, owners of the No. 3 and No. 5 pick, respectively. This draft is not particularly deep, but there are about five names who could become perennial All-Stars.
Dunn certainly fits that bill.
So, the Bulls tear it down? It had to happen eventually.
Chicago has shown a propensity towards trying simply to tinker, but tinkering has long since passed as a logical move. The Bulls can only return to dominance by starting all the way over.
That means trading Butler for a package that would jumpstart the rebuild. Hoiberg faced immense criticism, but former head coach Tom Thibodeau had the Bulls over-achieving on a regular basis. The internal turmoil in Chicago even led Taj Gibson to proclaim Chicago was losing to "garbage teams."
The Bulls were hardly a garbage team, but widespread apathy put the kibosh on making the 2016 postseason.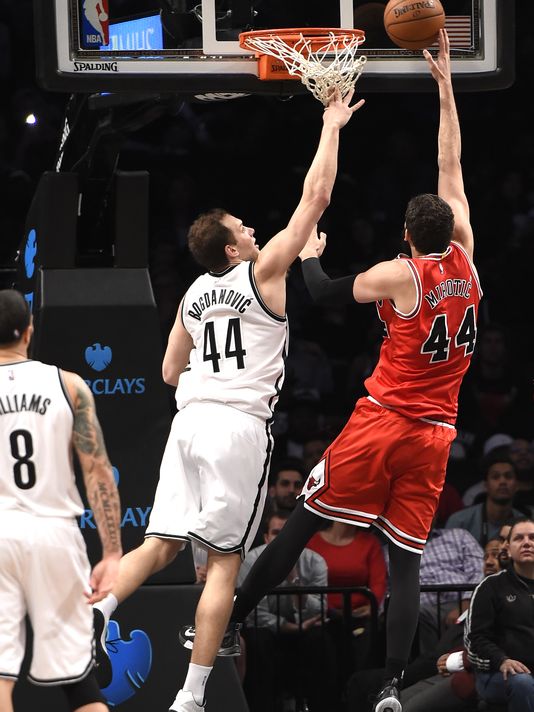 Is there hope for the Bulls?
It may be a few years before the Bulls could even return to the playoffs, but sometimes fans have to be patient. The Bulls have a number of young prospects already like Doug McDermott and Nikola Mirotic. Chicago hardly lacks talent, but it still falls short when comparing to the true contenders in the Association.
The Bulls need to rebuild. Rebuilding efforts are seldom pretty, and sometimes the projects flop anyway. Chicago simply has to look towards a brighter future, because being a fringe playoff team can persist for years without making the right moves. Ask the 1990s Indiana Pacers and New York Knicks. Both teams knocked on the door for an entire decade. Chicago can return to that, but it is going to take some time and patience, which not all fans have.
The Bulls at some point have to set their eyes on something bigger than just making the playoffs.
It is up to Gar Foreman and Jim Paxson to return this team to contention. It is not an easy task, and Bulls brass has largely failed at that task. The Bulls expected win-loss according to Basketball Reference was just 37-45.
So in some senses the Bulls exceeding expectations, but that is only because so little was expected to begin with.
The Bulls are expecting both Joakim Noah and Pau Gasol to depart this offseason in free agency. That will help the Bulls reset the frontcourt. 2015 draft pick Bobby Portis can get big minutes. Chicago has struck out on recent draft picks, but this year the Bulls will have to move up in the draft to look at some of the bigs like Domantas Sabonis and Jakob Poeltl.
Resetting the backcourt is far more challenging, and Derrick Rose is in the last season of his contract next year, and when his $21.3 million come of the books. The Bulls will be in the hunt for a max-contract free agent. Given the cap increase, the Bulls could also get a big name this summer.
But it is important to remember that the Bulls had the 8th highest salary in the league and such mediocre results.
Mediocrity can only be departed from by beginning a full rebuild, and that means Chicago needs to shop Butler for the best package it can find.