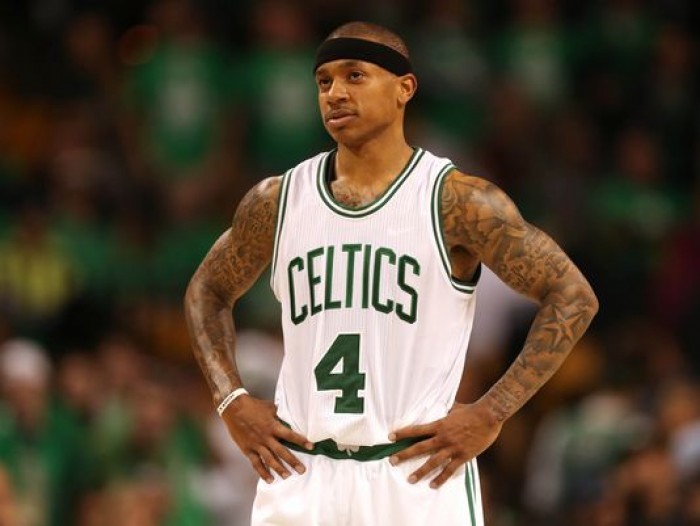 Boston Celtics GM Danny Ainge is one of the savviest in the league. He orchestrated what is going to unfold as a beautiful rebuild.
Ainge dealt Kevin Garnett, Paul Pierce and Jason Terry to the Brooklyn Nets for an assortment of expiring contracts and three first round picks, in 2014, 2016 and 2018. This is the 2016 pick from the Nets, and it is a good one, No. 3 overall. The Celtics have a chance to add a future star to a core of players that are blossoming already.
Boston also has the chance to deal the pick with other pieces to acquire a star.
The Celtics are sitting pretty as a team that made the 2016 playoffs, where it was defeated by the Hawks four games to two. Boston won two of its three games at the TD Garden. The Celtics finished the season with a 48-34 record, but bigger things are inshore for coach Brad Stevens and his defensively-minded crew.
The Celtics could most use the boost at the 4-spot where it played mediocre options like Jonas Jerebko and Jared Sullinger. Amir Johnson and Kelly Olynyk are average, at best. Boston could benefit from adding an inside presence and upgrade from its current rotation. The Celtics are so strong in the backcourt and on the wings that drafting another guard may not be the best route.
However, of the top talents in the draft, the Celtics may be looking at a "best player available" option in either Buddy Hield or Jamal Murray. Boston will not need Kris Dunn, given the C's have Isaiah Thomas, a 2016 All-Star.
The best non-guard Boston could consider is Dragan Bender. He may be a few seasons away from being ready for starting duties, but he is coordinated and gifted and a great specimen to develop.
This pick may have the most value as a trade chip with several teams likely coveting Dunn. Boston could even trade down and select a second-tier big man in this draft. Jakob Poeltl and Domantas Sabonis both could be valuable at the 5-spot for Boston. Amir Johnson would likely still start, but as the season goes on the rookies would see time.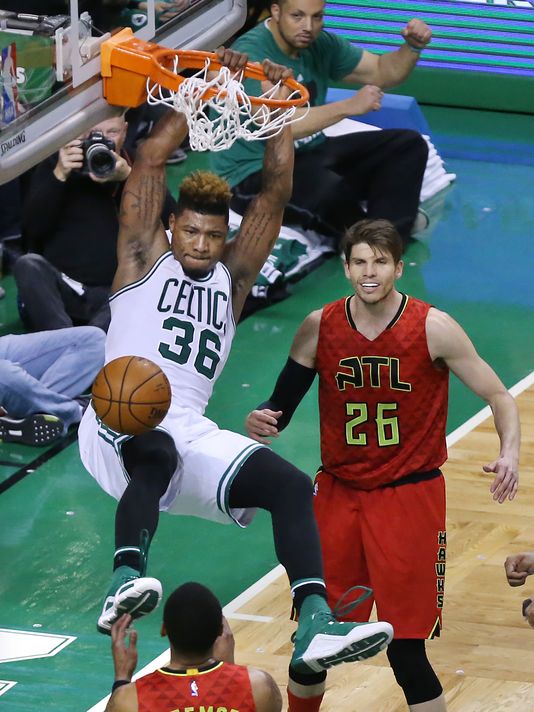 What can Boston do to balance its roster?
Whatever the case, the Celtics are crowded in the backcourt. Evan Turner and Avery Bradley play the shooting guard minutes, and if Ainge felt that the Celtics would be a better team with Hield or Murray, the Celtics could move some of their established players. Forward Jae Crowder has immense value as a defensive stopper and Evan Turner is a good playmaker to put next to a scoring guard like Thomas.
The roster construction all makes perfect sense, but Boston is in a strange spot with that No. 3 pick. The draft has locks at the 1/2 picks of Ben Simmons and Brandon Ingram.
The third pick is where it gets messy, with no clear options or expected franchise talents.
That seems to lay the table for the Celtics using this pick to acquire immediate help. While Hield may be NBA-ready, the Celtics are in a position to improve to contending-level soon.
Stevens has worked miracles with his roster. Thomas is a premier scorer and supreme talent, but the Celtics also need to make time for Marcus Smart. Having so much talent in the backcourt makes it likely that the Celtics would include a guard with its pick, if at all possible.
Boston has the 14th highest payroll in the league with $77 million committed already. If the cap goes up to $93 million as expected, Boston will have about $16 million to play with before the luxury tax would be assessed.
Amir Johnson and Jonas Jerebko both have team options of $12 million and $5 million respectively, and both are signed through 2017. The Celtics may seek to rid itself of those contracts either at the draft or before the 2017 trade deadline.
Thomas is signed for an average of just $6.5 million over the next three seasons. His contract is front-loaded, and he is one of the best bargains in the NBA. Bradley will make about $24 million over the next three seasons, but he is also entering his prime and the C's have a deal on him comparative to other 2-guards in the league.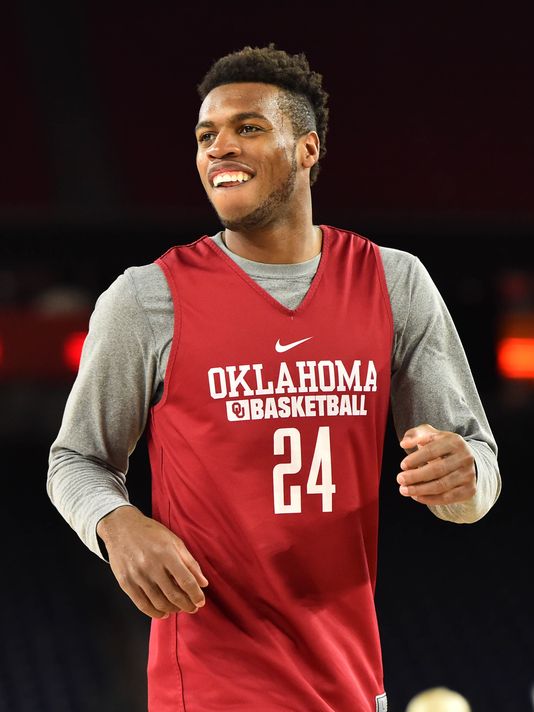 Where does Boston really stand?
Boston is at a crossroads. Their situation is very favorable, and the Celtics have a little bit of wiggle room with the cap increase. The Celtics are hoping they prove to be a top free agent destination, and certainly the team's historic greatness and loyal fanbase is an asset that cannot be produced out of thin air.
The Celtics may seek to add Hield and move away from Evan Turner. Hield potentially could be better than Turner from day one.
No matter what Boston does, it will have great chances to improve on its 48-win season. The Celtics have clear team needs, but unfortunately, this is not the best draft to satiate their desires to improve the 4/5 spots.
It may be that the Celtics have to turn to free agency, but with so many great trade chips the Celtics could obtain a superstar to pair with Thomas. Teams will insist on Jae Crowder and Marcus Smart, and Boston is stacked enough that it could consider pairing both with their No. 3 pick to get a big name.
Ainge drew a great rebuilding package from the Nets, and the Celtics are only just starting to show how great a deal it was. Boston only got better after moving away from Rajon Rondo, and Stevens is the type of coach who can maximize his players to fill any voids.
Rondo mostly played passing lanes, and his reputation as a great defender is overstated. Boston is a tough defensive team, and it really all begins on the perimeter. Adding a rim protector will complete the defense.
With a guard-heavy roster, it is now up to Ainge to balance it out and give Stevens the well-rounded team he needs. Boston cannot afford to flub up this chance to elevate its team to contender-status.