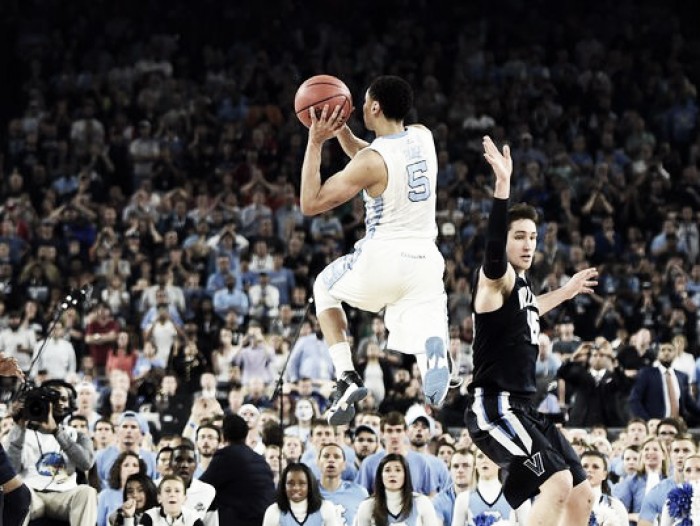 Another University of North Carolina great was drafted in the late second round of the NBA Draft on Thursday night. Marcus Paige will find a new home in Salt Lake City with the Utah Jazz. The former Tar Heel was selected with the 55th pick that the Jazz received from the Brooklyn Nets. Many analysts did not have Paige getting drafted, but plenty of teams looked at Paige as a sure thing.
A Great Four Years
When people think of Marcus Paige, most are going to reflect back on the shot he hit in the 2016 NCAA National Championship game against the Villanova University Wildcats. With less than six seconds on the clock, Paige hoisted a double-clutch, 25 (or more) foot shot that tied the ball game at 74 with 4.7 seconds to go. Some say it was the greatest shot in NCAA history. However, Kris Jenkins then sank a buzzer-beating three point shot that won the title for Villanova.
Besides that, Marcus Paige had some of the greatest four years that the Tar Heels had seen. MP5 hit 303 three-pointers at a 38% clip to become the all-time leader of three point shots made in Chapel Hill. That doesn't do justice to his shooting ability because he was the only deep threat for most of his college career. He also had a 17.8 PER (Player Efficiency Rating) to go along with his 55% true shooting percentage and a 51% effective field goal percentage. Let's not forget his box plus-minus of 8 either. Add all that up, throw in leadership, winning, and countless game winners, and you have Marcus Paige.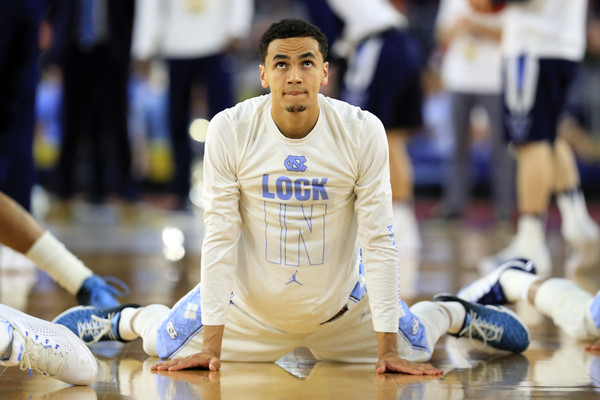 Strengths and Weaknesses
Obvious strengths of Marcus would be his offensive ability. Not only is he a great shooter from deep, he also finishes in the lane with the best of them. Many people forget that Marcus is a point guard. He averaged almost five assists per game during his four years and that was him playing off the ball. A crisp handle and an extremely high basketball IQ for Paige as well. The point guard may not be strong, but he is no slouch on defense. His quick hands helped him average 1.5 steals per game.
Weaknesses of Paige would have to be his strength and his injury history. Marcus is not a big, strong guard. However, where better to get stronger than the NBA? MP5 will add strength and that will help him vastly on the defensive end. Concerns for his health would be the biggest issue. Marcus played most of his junior year hurt. He also missed the beginning of his senior year with a broken hand.
What He Brings to the Table
Although no one is sure whether or not Marcus will stick with the Jazz, he is well deserving of a spot in the league. Marcus brings intensity and passion for the game. He truly wants to win at any cost and will even play through injuries. A natural leader at every level helps him be a floor general. He is a true extension of the coach on the court. Those are assets every team wants in their point guard. Marcus will have no problem providing offense for whatever team he plays for. The Jazz may have gotten a steal in the latter half of the second round.