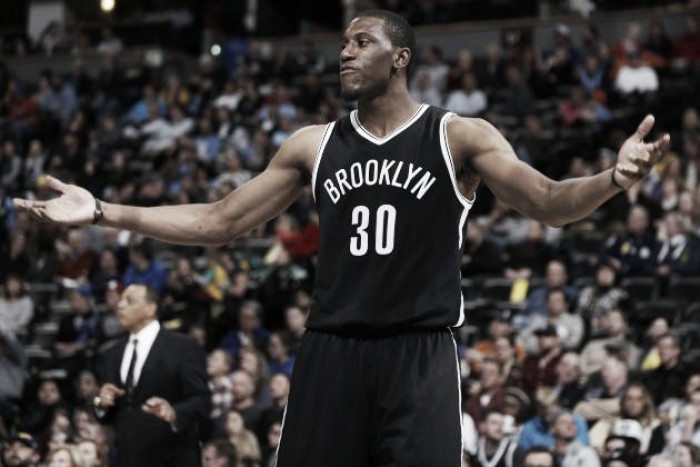 The Brooklyn Nets are desperate to acquire young talent and the Indiana Pacers are desperate for a contending roster. A swap like this only makes sense for both teams. The deal comes just in time as the draft is only mere hours away. Brooklyn will now have to quickly decide which player they want to add to their roster.
Thad's time in Brooklyn
On February 19th, 2015, Young was traded from the Minnesota Timberwolves in exchange for Kevin Garnett. The trade was seen as a major success for both teams. Garnett returned to the team where he started his career and the Nets got a great talent in Young. But, after a disastrous season, Brooklyn seems to be headed towards a rebuild. Acquiring two picks and clearing $13.5 million dollars off the books from Young's contract is a good step in that direction.
Young was a solid starter for the Nets. Last season, he averaged 15 points, nine rebounds, and just under two assists. Young also averaged similar numbers in his first season with the Nets. Behind Brook Lopez, he was Brooklyn's biggest scorer. However, the Nets seemingly aren't concerned with winning but rather building towards the future. That meant Thad's time was up in the borough.
Young's role in the Pacers lineup
The Pacers have been all over the trade news lately. First, they traded George Hill for Jeff Teague and now they have acquired Young. It's clear that Indiana is looking to increase their odds at winning next season. Young is a great addition to their arsenal and will provide ample offensive and defensive help. A lineup involving Teague, Young, and superstar Paul George is a scary threat for the Eastern Conference.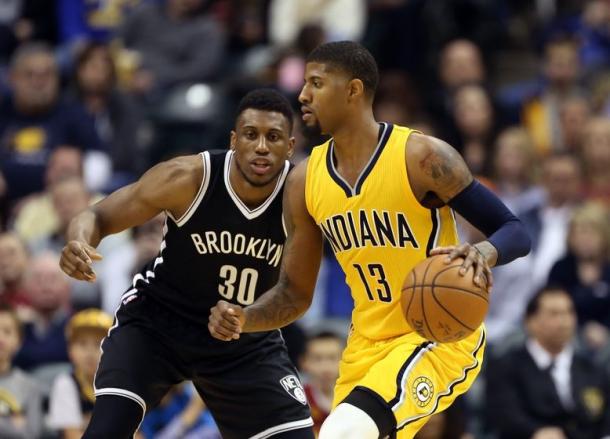 Indiana now has a versatile scorer who can play both forward positions. It'll be interesting to see where exactly the Pacers will put Young in their lineup. George is close to untouchable at small forward but the team might not want to bump rookie Myles Turner from the lineup either. One possibility is that Indiana shifts Turner to center and starts Young at power forward. Regardless, the Pacers just became a much stronger team after today's trade.
Draft night decisions for the Nets
Brooklyn had only the 55th pick in the draft and was desperate to change that. Now, they get to decide what first round talent they want to pursue. It would make sense for the Nets to target a point guard, as it is arguably their weakest position. However, the Nets may also look to buy their way up in the draft or purchase a whole other pick entirely. Regardless, there are many talented players available for Brooklyn.
Dejounte Murray, from the University of Washington, immediately comes to mind. He is a talented two-way guard who could provide a great offensive threat for Brooklyn. Demetrius Jackson is another great choice but it's likely he'll go before the 20th pick. One intriguing player is Brooklyn native Isaiah Whitehead. Whitehead played for Seton Hall and showed some great potential. The Nets would love to have a Brooklyn-born player on their roster. However, Whitehead might not be talented enough to choose at number 20. Brooklyn may look to trade their future second round pick for a second-rounder in this year's draft and get Whitehead with that pick. No matter who they choose, the Nets should be happy at having yet another young player on their roster.