 With the official start of free agency just days away, the Toronto Raptors have some work to do. Free agent guard DeMar DeRozan and center Bismack Biyombo would like to return to the Raptors. However, in order for Biyombo to return, DeRozan must have his contract settled first.
Months before the regular season ended, DeRozan had made it clear to the Raptors and the rest of the NBA that he wants to return to Toronto. The 26-year-old DeRozan still stands by this as he does not plan to meet with any teams during free agency. The Raptors too, have committed to re-signing him but it all comes down to the contract negotiations.
DeRozan, Biyombo's situations tie in
DeRozan's contract is where it will tie into Biyombo's situation with the Raptors. If DeRozan is willing to take a small cut of the max contract he wants, then it clears some space to resign Biyombo. But, the asking price for Biyombo is around $15 million per season, due to the salary cap boost that is set to hit at the start of the free agency period on July 1. This makes it challenging for the Raptors because Biyombo has no bird rights, thus the team cannot go over the salary cap to sign the 23-year-old center. In the end, it may come down to DeRozan and Biyombo taking pay cuts to stay with the Raptors.
If DeRozan and Biyombo want to have another historic season in Toronto, then DeRozan and Biyombo must return and take small pay cuts.
DeRozan arguably had his best season as a Raptor, averaging 23.5 points, 4.5 rebounds and four assists per game in 78 games.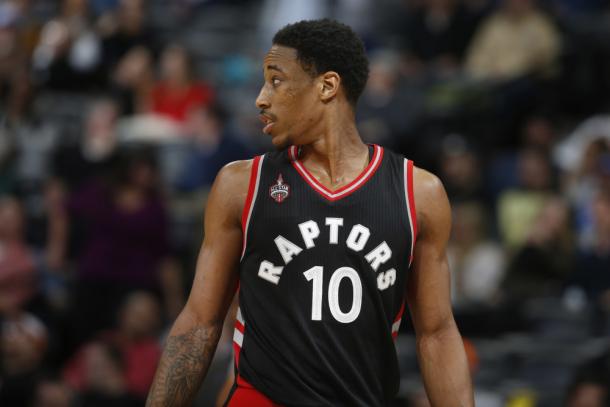 Biyombo too had his best career season as he averaged 5.5 points and eight rebounds per game. But he shined best in the 2016 NBA Playoffs when he averaged 6.3 points, 9.4 rebounds and 1.4 blocks per game on 60 percent shooting, including a 26-rebound and four block performance in Game 3 of the Eastern Conference Finals against the Cleveland Cavaliers.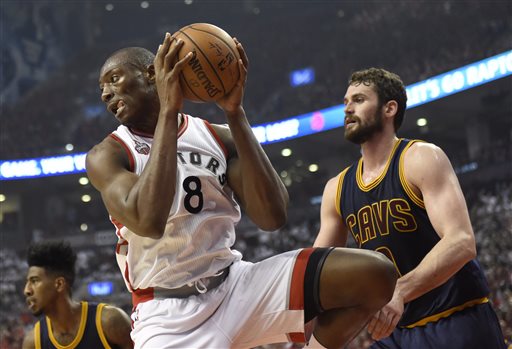 We shall see what happens come July 1, which is the start of the free agency period.