 With the 2016 Summer Olympic Games in Rio de Janeiro almost upon us, the U.S. men's national basketball team had their training camps today in in Las Vegas, Nev.
Head coach Mike Krzyzewski led Team USA to its first practice and scrimmage games earlier today. The team is down to their final 12-man roster and now looking to gear up for the start of the exhibition games on July 22 and conclude on Aug. 1, with the official games set to commence on Aug.6 to Aug. 21.
Who Made the Final Cuts?
The final 12-man roster of Team USA consists of: Carmelo Anthony (New York Knicks), Harrison Barnes (Dallas Mavericks), Jimmy Butler (Chicago Bulls), DeMarcus Cousins (Sacramento Kings), DeMar DeRozan (Toronto Raptors), Kevin Durant (Golden State Warriors), Paul George (Indiana Pacers), Draymond Green (Golden State Warriors), Kyrie Irving (Cleveland Cavaliers), DeAndre Jordan (Los Angeles Clippers), Kyle Lowry (Toronto Raptors), and Klay Thompson (Golden State Warriors).
This year's squad is filled with Team USA veterans such as Carmelo Anthony, Jimmy Butler, Kevin Durant and Paul George who can lead their team over powerhouse countries like Argentina, China, France and Spain.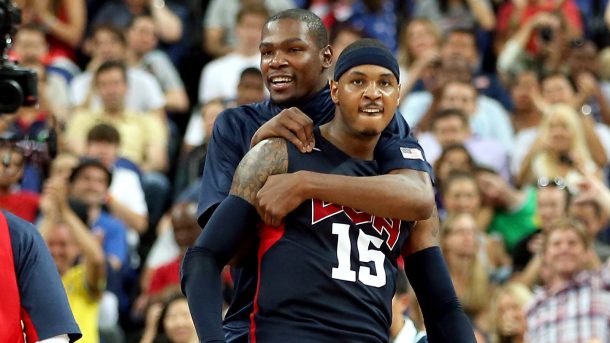 The question that has yet to be answered is how will Team USA gel together. DeRozan and Lowry from the Raptors are the only duos from the same team and Green, Durant and Thompson from the Warriors are the only trios from the same team. With that in mind, the team chemistry is given a boost but with only the first day in the books, the team should be fine by the start of the exhibition games on July 22 and the official start of the Rio 2016 games on Aug. 6.
Where are the League's Top Superstars?
With regards of the Zika virus outbreak in Rio Janeiro, Brazil and major parts of South America, this year's Olympic Games have been a mess regarding players withdrawing their names from the Summer Games. Players felt concerned over contracting the virus and decided not to attend the games over the safety of their health.
Many of the top players withdrawing from the Rio Olympics because of the Zika virus include Warriors' two-time reigning MVP Stephen Curry, Clippers' Chris Paul, Thunder's Russell Westbrook, Pelicans' Anthony Davis, Rockets' James Harden, and Trailblazers' Damian Lillard.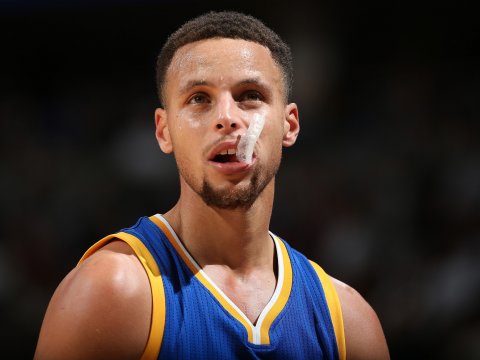 Which Countries are in Play?
The tournament consists of the following 12 countries, divided into two groups.
Group A: Australia, China, France, Serbia, United States and Venezuela
Group B: Argentina, Brazil, Croatia, Lithuania, Nigeria and Spain.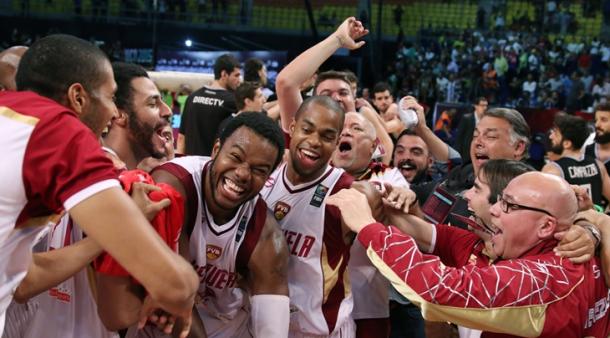 All 12 countries quest is to capture that gold medal starts on Aug. 6.
The next couple of weeks remains crucial for the Americans if the want to stay the dominant country when it comes to basketball as the U.S. will be looking to win their third straight gold medal and sixth in the last seven Olympics.