 Docked right outside of Maua Pier in Rio de Janeiro, the United States men's national basketball team will be living comfortably in the luxurious Silver Cloud cruise ship during the Rio 2016 Olympics.
With the official start of the Rio Olympics just less than 48 hours away, Team USA will begin its quest to capture gold for the third straight Olympics as they kick off their first game of the Rio 2016 Olympics against China this Saturday, Aug. 6.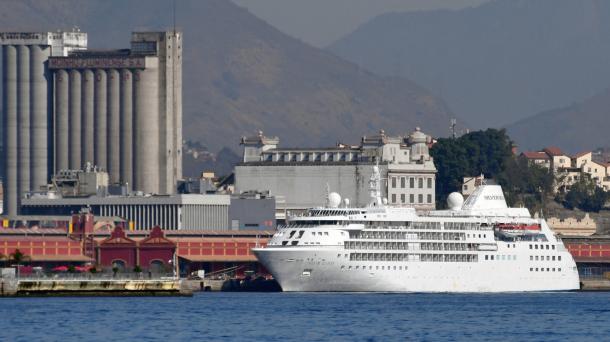 Team USA's Journey to the Rio Olympics
Team USA played five exhibition games in preparation for the Olympic games. They went undefeated in the five games, playing against Argentina, two games against China, Venezuela and concluding the exhibition games against Nigeria.
Team USA dominated all five games as the average margin of victory was 43 points. Now the task at hand is focusing on the preliminary games as Team USA kick off their first game against China.
What to Expect from Team USA against China
Already having played two exhibition games against China, Team USA went in having shown no mercy. In the first game, Team USA blew out China in a 49-point victory, winning 106-57. Leading scorer Kevin Durant led the way with 19 points and five assists with Klay Thompson, DeMar DeRozan, DeMarcus Cousins and DeAndre Jordan all having balanced efforts.
The second game was no different, well, almost. Team USA cruised past China 107-57, with the final score almost identical to the first game. DeMarcus Cousins's double-double led Team USA with 21 points and 11 rebounds. Team USA veteran Carmelo Anthony also chipped in with 20 points and five rebounds, with only 15 minutes of action.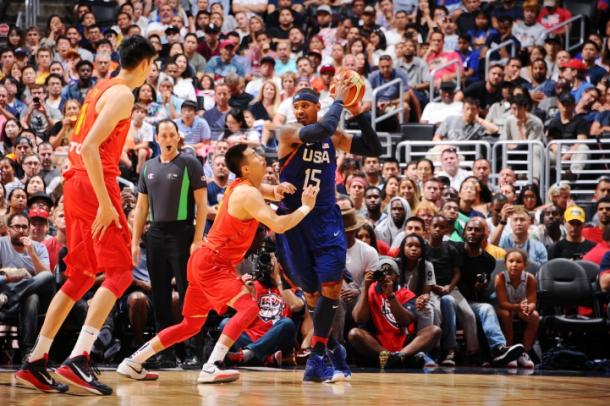 What can be taken out from these two games and into the next game is the efficient offense and the stifling defense. Head coach Mike Krzyzewski does a great job in running the offense through players like Durant, Kyrie Irving and Kyle Lowry. Leading the team in assists, Durant, Irving and Lowry set up efficient plays that led to efficient shots. Team USA shot over 50 percent in both games and their defense held up as well.
China shot an abysmal 30 percent in the first matchup and 41 percent in the second game. Rim-protector DeAndre Jordan made China think twice about driving to the hoop as he led the team in blocks. Defensive specialists Jimmy Butler and DeMar DeRozan played the passing lanes and came up with big steals to keep Team USA's fast break offense running.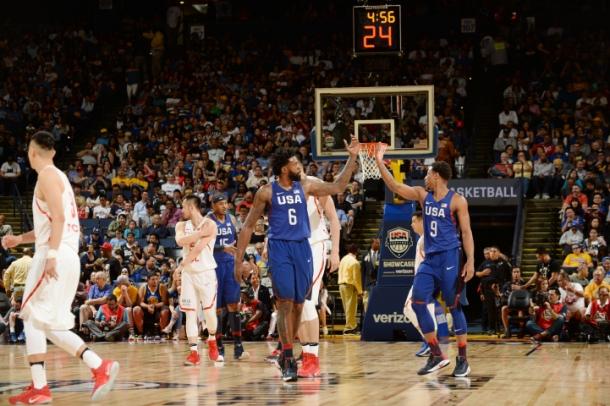 Mike Krzyzewski and Team USA will exploit the same offensive gameplan in going with his main guys and relying on his defensive anchors against China for the first game of the Olympic games.
What to See From China
From the two games China played against Team USA, it is clear that the offense is stagnant and rushed. This explains why China shot 30 percent in the first game and 41 percent in the second game. Head coach Gong Luming must take a different approach on Saturday when facing up against Team USA.
The somewhat bright spot for China in the first game was former NBA player Yi Jianlian. He scored 18 points but struggled from the field, shooting 4-for-14. Zhao Jiwei poured in 14 points on 60 percent shooting in the 49-point loss.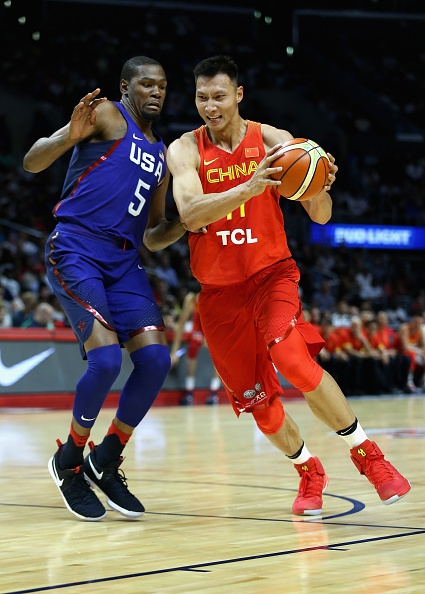 Team captain Zhou Peng did very little to lead his team, scoring six points in 28 minutes of action. For Saturday's game, Peng must take on a leadership role and lead his offense to a more free-flowing game rather sticking to isolation plays throughout the whole game.
The second game was better than the first but the score didn't seem that way. Although they lost by 50, China did shoot the ball better but struggled in securing rebounds. China grabbed 17 total rebounds to Team USA's 48 total rebounds. China also allowed Team USA to grab 19 offensive rebounds. This will be key in Saturday's game as China will have to box-out players like Jordan, Cousins and Draymond Green, who can keep those 50-50 balls alive.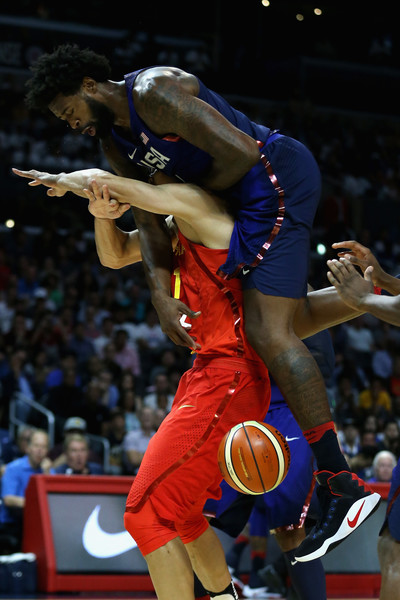 There is no guarantee that China will win but adjusting the offense to a more free-flow style, taking the most efficient shot rather the first shot available and making sure they secure rebounds. With these adjustments, China will have a better outing on Saturday than the previous two games.
Game Details
China will look to stop Team USA's 68-win streak that includes both exhibition and tournament games. The Group A match will be at the Carioca Arena in Rio de Janeiro on Saturday, Aug. 6, at 6 p.m. ET.