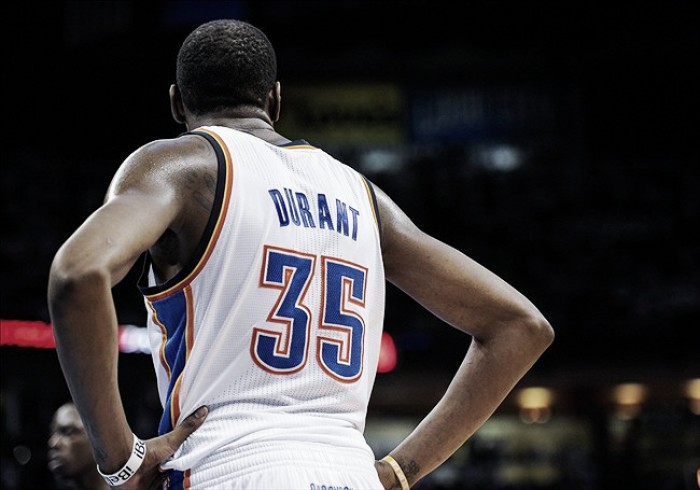 It depends on who you ask. If you ask a Cleveland fan, he'll say it's never been better. If you ask a Oklahoma City fan, he'll say it can't get much worse. If you ask a Buffalo fan, he'll say it's been like this for decades. So what is the state of the small market sports franchise after the Cavaliers ending the Cleveland drought and after Kevin Durant's departure from the Sooner state? As a person who spent most my life in Buffalo and as a fan of the Buffalo Sabres and the Buffalo Bills, I have cheered for small market teams my entire life and have recently thought of where these teams stand in sports today.
Free Agency
Those two words may be the most feared by any fan of a small market franchise, constantly looking at their star players contract situations and waiting for negotiations to begin, hoping against all odds that their small town and their beloved team has done enough to keep the star happy. "Hopefully the owner will want to spend close to the cap this year." "We just need one more piece to make this happen." While these ideas are being thrown around at some family gathering, the national sports networks talk about how great it would be for the same star player to move to Miami, Los Angeles or New York, leaving your city behind.
Money
Rarely do the richest of owners own a small market team. So naturally, it is often hard for these teams to compete in free agency because they don't have the budget. Sometimes just getting to the salary cap floor is good enough. "We will win with what we got." When the Cleveland Cavaliers won the championship being the team that had the highest luxury tax, it validated something. It proved that spending money is important to winning.
Luck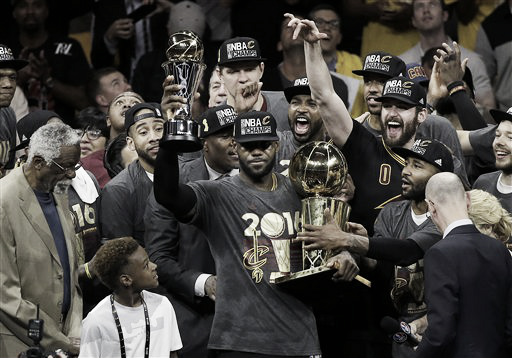 LeBron James is from Akron, OH. The Orlando Magic's only lottery ball was chosen and they won the lottery against all odds. Oklahoma City got the Thunder just after Kevin Durant's rookie season and inherited a team that was in prime position to use the lottery to gain young talent. Something has to go your way as a small market team, something that as a fan you would never think possible. LeBron having that pride in his hometown to go back and get that championship for them. Terry Pegula buying both the Bills and the Sabres and being willing to spend money in free agency and facilities to get players and the leagues to want to be in Buffalo, New York. For the small market team to have success, they cannot simply rely on free agency. The stars must align for their fortunes and chances to win to be equal to that of the large city.
Hope
Kevin Durant leaving Oklahoma City was a dark day for the small market team. They were so close and he chose to go to Golden State, who he lost to after being up 3 games to 1 in the series. There is hope, however, hidden in that move. Golden State itself was never a prime free agent destination. Ten years ago no one would imagine a top five player leaving for Oakland, CA. San Francisco is a large market, but the Warriors themselves never were portrayed at the same level as the Lakers, Celtics, Heat or Knicks. The Thunder will have to rebuild and maybe move on entirely from their core that got them so close. Someday the stars may align for them, the way they did for the Cavaliers. As a fan, all you can do is cheer and hope. There is always next year.