There is little room to refute the reigning NBA champion Cleveland Cavaliers' recent success. Coming off the first Finals win in franchise history, notching the only 3-1 comeback on the premier stage, it seemed like nothing can go wrong for the Cavaliers. Although much of this is true, there seems to be one glaring problem for the team. The lack of experience at the point guard position has the ability to be detrimental for Cleveland.
Irving's Importance
There's no doubting that Kyrie Irving is primed to become, if he is not already, a superstar in this league. Averaging near career bests at 24 points and six assists a game, Irving has clearly found his footing as not only a successful individual player, but a point guard that understands his role and what is expected of him to bring wins to his team.
We've seen this growth throughout his career, from the big baskets he made in his early seasons (for example, the dagger three-pointer against the Toronto Raptors in 2013), to the big time game winners he hit against the Golden State Warriors that helped Cleveland secure the championship last year and the Christmas day win this year.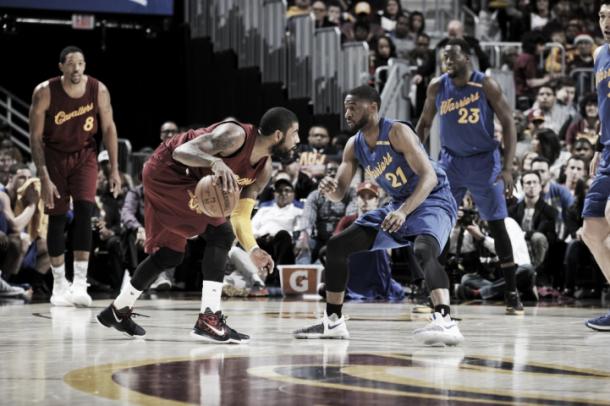 The issue, however, arises when Irving goes down. He has missed the last three games and the impact was felt. Although the Cavaliers pulled out an easy win on the road against the Charlotte Hornets, they struggled at home against the New Orleans Pelicans, who they beat, and the Chicago Bulls, who they lost to.
In previous seasons, Cleveland has had players to call on, whether that be the scrappy Australian Matthew Dellavedova, who left in the offseason for the Milwaukee Bucks, or the experienced sharpshooter Mo Williams, who retired on a high note after the championship win. Cleveland's backup point guar situation this year has not been so stable.
Natural shooting guard Iman Shumpert has taken a great deal of the possessions at the point when Irving goes to the bench, however with starter J.R. Smith out, Shumpert has been playing more minutes at his natural position. When Irving went down with the hamstring injury, Cleveland's young guards were called on to step up. Not that there is no talent at the backup point guard spot for the Cavaliers, however, it doesn't seem to be a perfect scenario when the Cavaliers are riddled with injuries, as they are now.
Second-year man Jordan McRae has been tasked with taking over the starting role in place of Irving, and although he is a talented scorer who has proven he can take over games, there is a lack of the defensive prowess that Cleveland has relied on in Irving's past absences with players like Dellavedova and Shumpert.
Kay Felder, the 5'9" rookie, has also shown flashes of raw talent like McRae, however he doesn't have the experience to smoothly transition into this system with such little play time under his belt. Needless to say, the talent is there, and it will likely show as these two players continue to grow, but unfortunately the experience isn't. So what is it that Cleveland needs besides a consistent player? They need a veteran who can bear the load that missing Irving comes with.
Cleveland's Options
Joe Vardon, writer for Cleveland.com, addressed these issues in his January 5 article LeBron James said the Cavs don't have a backup PG, but who's the remedy? Vardon recognizes two players who he feels could step in to help the Cavaliers: Rajon Rondo and Mario Chalmers. Vardon mentions that the former all star Rondo hasn't been playing for his Bulls (DNP-CDs), and could likely be on the trade market.
With assets to spare, Vardon notes that this is a plausible option for the Cavaliers, however the risk that Rondo brings may deter the Cavaliers from making this move. Chalmers, currently a free agent, provides the shooting threat that the Cavaliers rely on.That and his previous work with James in Miami could add clout to the addition. However, Vardon makes clear that Chalmers is injured, and this could be another risky move for the Cavaliers.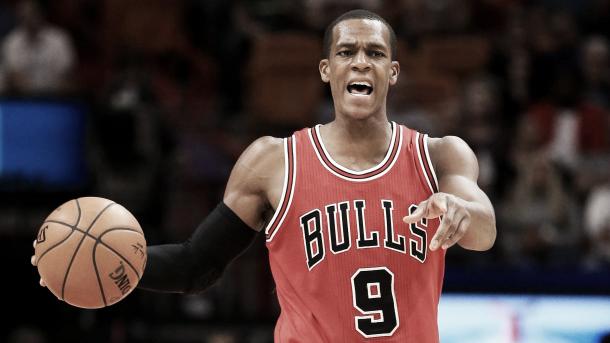 Both suggestions are quite plausible, however risky. Where, then, could Cleveland also look for a vet to strengthen their backcourt?
There are two point guards that stood out who have been talks of trade rumors recently. Ricky Rubio is one that is a particularly interesting case. His traditional point guard style would counter balance the scoring abilities of Irving, adding a consistent passer and defender off the bench. The question then becomes whether Cleveland can make room to afford him, and whether he can stay healthy.
The other name is Brandon Knight. Another player who Cleveland would have to make cap space for, Knight fits the mold of a scoring point guard who can stretch the floor and open the lane for James to go to work. It would be more in line with what they are getting currently, however, Knight has proven his ability to carry a team as he did in Milwaukee before being traded (he hasn't thrived the same way since being on that winning Milwaukee team).
If the Cavaliers were to look towards free agency for a more affordable option, there are a few names that could be attractive if they are willing to make the roster space.
Steve Blake is currently unsigned and has, throughout his career, been a reliable scorer off the bench (a career average of more than six points per game at just above 40 percent from the field). He may not be as skilled as say a Rondo or Rubio, but he has proven he can be a leader when called upon.
Toney Douglas is another attractive free agent. Having averaged just under eight points per game at about 40 percent from the field, Douglas offers another reliable player who has been around the league for some time.
Finally, Jarrett Jack is currently unsigned and has proven his worth as a role player on successful teams (think back to his days with the Warriors). Bringing Jack back to Cleveland could be a worthy investment if he continues to produce the way he has over his career, at an 11 points at 44 percent career average.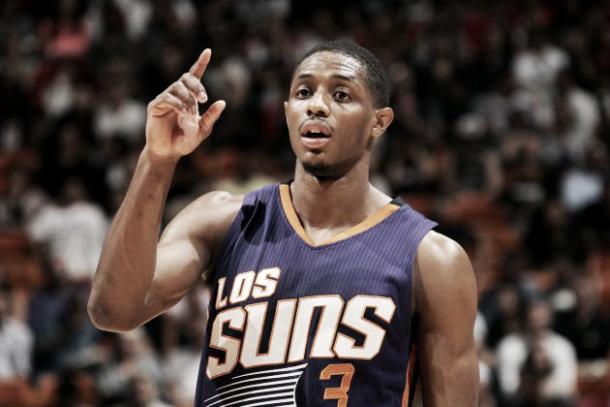 If Cleveland is more open to risk, Kirk Hinrich is also on the free agent market. He has suffered significant issues with injury in the past few seasons, however, Hinrich has been part of some very successful teams and has been strongly consistent when healthy since being drafted in 2003.
With the trade deadline a little over a month away, it may be time for Cleveland to consider making some minor moves that could prove to go a long way come the post season. There is definitely talent in the young Cavaliers guards, but having a proven vet with experience could serve to be a useful insurance plan for Cleveland if needed.
There are free agent options that the Cavaliers could look towards as well who could play some important minutes while mentoring the younger guys that are in the early growth stages of their clear. Either way, a move to obtain one of these players would be useful in filling a concerning gap for the reigning champions.