 As many might say, Kyrie Irving kind of broke the internet today.
David Alrdidge of TNT was one of, if not the, first to report the news via Twitter.
Two sources confirm @WindhorstESPN report that Kyrie Irving has requested a trade from Cleveland.

— David Aldridge (@daldridgetnt) July 21, 2017
Details surrounding the story come after a loss in the 2017 NBA Finals and rumors of LeBron James showing interest in opting out of Cleveland next summer surfaced.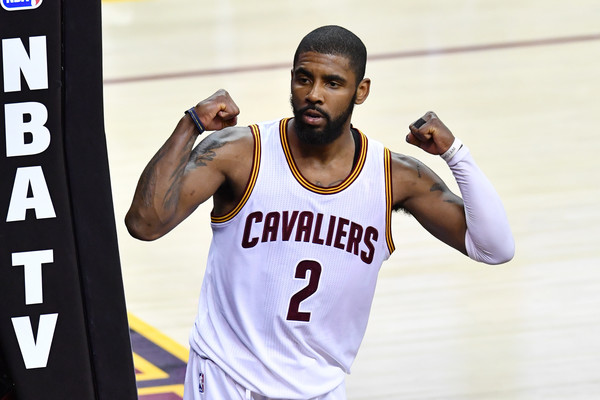 What's next?
Irving is 25, coming off a season in which he averaged some of his best numbers in such a young career. He scored 25.2 points per game on 47.3 percent shooting from the field and 90.1 percent shooting from the free-throw line.
He's still capable of hitting big shots when they count, and his ability to score is unfathomable in today's NBA. In Games 4 and 5 of the NBA Finals, respectively, Irving scored 38 and 40 points, the latter resulting in a win for the Cavaliers. To say he isn't already a big-time player would be an understatement, but it appears he simply wants more.
Irving has expressed interest in being traded to the Spurs, Timberwolves, Knicks, and Heat. Each of these teams could use a guy like Irving, as his versatility on the court opens up so many avenues for teams to prosper with. His defensive skillset, though much improved, still leaves something to be desired. Nonetheless, Irving is still a solid, capable young player.
Weighing the options
The Spurs have an aging piece in Tony Parker and re-signed Patty Mills quite recently. Irving reportedly wants to be the cornerstone of a franchise, and with Kawhi Leonard holding the reigns on that one, the Spurs seem like a rough spot to be traded to.
Minnesota, who recently acquired Jeff Teague, would likely want to replace Teague with Irving. However, due to the new contract between the Wolves and Teague, he can't be traded until Dec. 15 of next season. If Irving wants out immediately, then it would not be practical to be shipped off to Minnesota.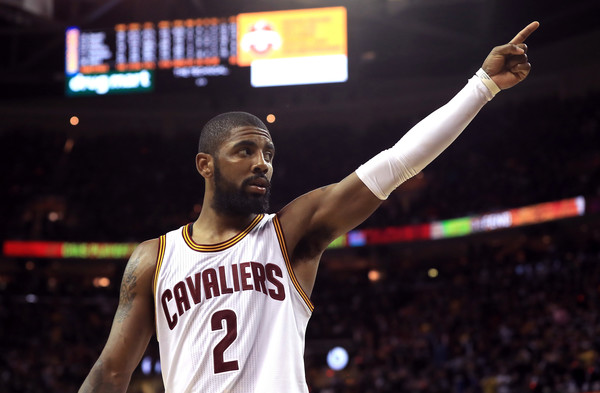 Meanwhile, on the east coast, Irving could actually find some wiggling room.
For Irving to move to Miami, Goran Dragic would likely have to be a part of the deal to make salaries work. That being said, if the Heat could work a way around that, then Irving and Dragic could simply share the floor as combo guards, both of which handle the role very well. Most likely, though, Dragic would be sent out to Cleveland, further aging the roster. In other news, Irving and former teammate Dion Waiters would reunite, bringing their improved talents together for another few seasons.
The Knicks, who have been actively shopping Carmelo Anthony, could make a swap work as well, but would likely have to give up some picks. Anthony is 33 with little prime years left, whereas Irving is the franchise point guard the Knicks need. Pieces and packages would have to be worked out, but a trade could definitely be possible.
If Cleveland manages to trade Irving away, he'd miss out on the opportunity to sign a super-max contract extension, per Brian Windhorst of ESPN.
Irving will be a free agent in 2019, so teams should tread lightly.