 The Washington Wizards added another player to their rotation on Thursday, signing combo guard Donald Sloan to a one-year deal, according to Shams Charania of The Vertical. No other specifics about the deal are known as of this writing. As Arthur Hill of Hoops Rumors notes, the new pact gives Washington 19 players under contract, one short of the maximum with training camp roughly a month away.
Sloan's journeyman career so far
For Sloan, the signing marks his second stint in the NBA after finishing his second tour with the Guandong Hongyuan Southern Tigers in China. Aside from his two excursions to the Far East and a season playing in the Philippines, Sloan has suited up for six NBA teams in five seasons. After going undrafted in 2010, Sloan signed with the Atlanta Hawks and played in five games before the team waived him. Following that, he oscillated between the D-League (now the G League) and the NBA, spending the most time with the Indiana Pacers (108 games in two seasons). In that span, Sloan has averaged 5.5 points, three assists, and 2.1 rebounds per game while accruing four win shares. In his brief opportunities, Sloan has struggled to put the ball in the hoop, owning a lackluster .409/.310/.754 shooting line.
Where does he fit in with the Wizards?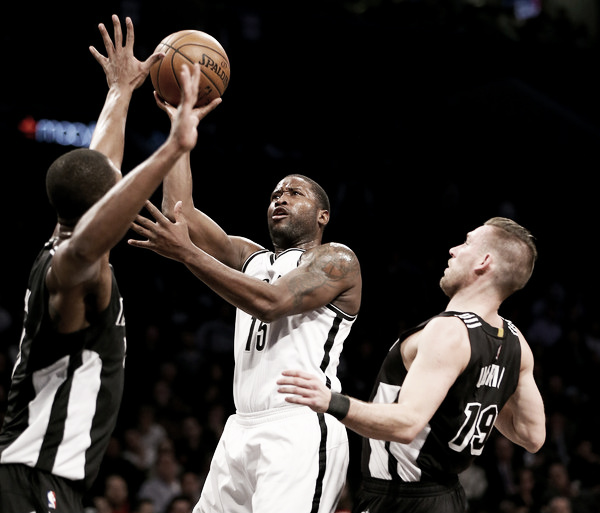 The former Texas A&M Aggie obviously won't compete for starters minutes with John Wall in D.C. for the foreseeable future, but he will attempt to bolster a Wizards bench that ranked second-to-last in scoring. That lack of production ultimately cost the Wizards their Eastern Conference Semifinals series against the Boston Celtics. Sloan will likely compete for minutes with fellow new acquisitions Jodie Meeks and Tim Frazier along with the incumbent Tomas Satoransky for backup minutes behind the Wizard's perennial All-Star. His substandard shooting makes playing with Wall less than ideal, but he could run the pick and roll alongside Meeks and Bradley Beal in certain lineups. This, of course, is assuming that Sloan stays on the roster the whole season. If he improves his shooting and playmaking, he has a chance to do just that.