 The Indiana Pacers don't have a potential franchise star this year, so who will top their virtual NBA 2K ratings this year?
The Starting Five
Myles Turner: NBA 2K17 rating - 78
Turner had a great season with the Pacers in only his second full campaign. This season will really be a test for him as he potentially takes the reigns as the star player from departing Paul George. His rating should go up this year, and I expect it to be 84 as it was announced on #2KFirstLook.
Thaddeus Young: NBA 2K17 rating - 79
Young featured 74 times in the regular season for the Pacers but had a pretty average season compared to his times at Philadelphia and Brooklyn. His rating will probably stay at around 79.
Bojan Bogdanovic: NBA 2K17 rating - 76
Bogdanovic left the Washington Wizards at the end of the season and signed for the Pacers during the free agency period. He failed to start a game in Washington, which could push his rating down to around 74.
Victor Oladipo: NBA 2K17 rating - 79
Alongside MVP Russell Westbrook, Oladipo featured 67 for Oklahoma City Thunder last season and recorded career highs in field goal and three point percentages. His rating should rise to become Pacers best guard at 80.
Cory Joseph: NBA 2K17 rating - 75
Joseph featured predominantly from the bench in Toronto, behind Kyle Lowry, but will be fighting for a starting place in Indiana. His career high in points should see his rating increase slightly to around 76.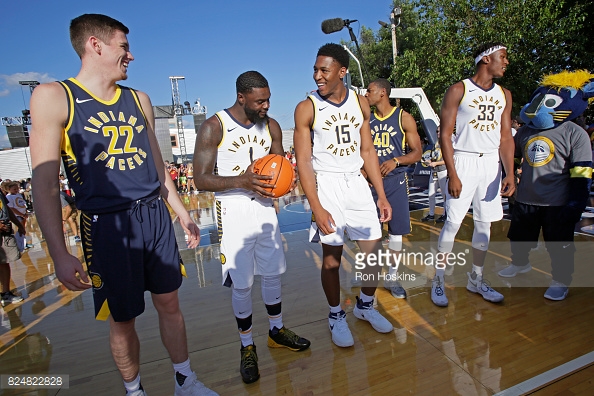 The Best of the Rest
Glenn Robinson III: NBA 2K17 rating - 70
His rating has recently been confirmed from #2KFirstLook as 74.
Darren Collison: NBA 2K17 rating - 77
From Sacramento to Indiana, Collison will also be looking for a starting position. His rating will probably drop to 76.
Al Jefferson: NBA 2K17 rating - 79
Jefferson's rating has continued to drop since NBA 2K15, where he was rated at 87. After only starting once last year, his rating will drop again to around 76.
Domantas Sabonis: NBA 2K17 rating - 71
The Lithuanian forward will look to show some of his college potential in Indiana this year, after leaving Oklahoma. His rating will stay at 71.
Aaron Brooks: NBA 2K17 rating - 73
Brooks will again feature from the bench, his rating my drop slightly to 72.
Lance Stephenson: NBA 2K17 rating - 74
After joining Pacers late last season, Stephenson will continue his second stint in Indiana until 2018. His rating will plateau at 74.
The Rookies
T.J. Leaf
The 18th pick of the draft went to the Pacers and they chose T.J. Leaf. 2K doesn't tend to be too generous with rookies in the game unless they were drafted No. 1 or 2 overall. Los Angeles Lakers rookie Lonzo Ball is rated at 80 but Leaf will probably be around 69.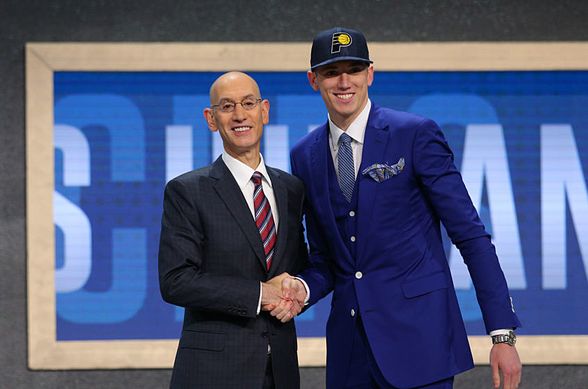 Edmond Sumner
With the possibility of being a reserve, Sumner's rating could be as low as 65.
Ike Anigbogu
A knee injury hindered Anigbogu's selection to be a projected first round pick but was eventually selected by the Pacers after impressing during workouts. His rating will probably be around 66.