 Dwyane Wade plans to sign with the Cleveland Cavaliers as soon as Wednesday when he clears waivers, according to Adrian Wojnarowski of ESPN.
Wade agreed to a buyout (originally reported by K.C. Johnson of the Chicago Tribune) with the Chicago Bulls on Sunday, freeing him up to resign with the frontrunner Cavaliers, which has been speculated to occur for some time now.
According to Wojnarowski and Brian Windhorst, Wade agreed to forgo about $8 million of his $23.8 million salary in the buyout. Wade's contract with Cleveland will be a veterans minimum of one-year, $2.3 million.
Wade and James reunite
In joining the Cavaliers, Wade will be re-teaming with his LeBron James, who he played four incredible seasons with on the Miami Heat. Wade and James went to the NBA Finals in each season they spent together, and won two championships in that run, including one against the Oklahoma City Thunder in 2012 and one against the San Antonio Spurs in 2013.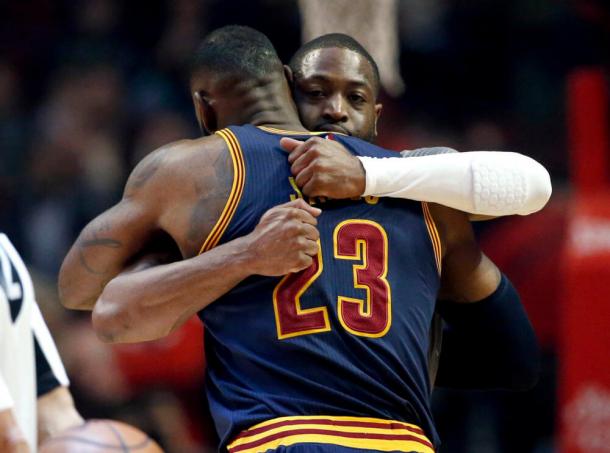 There has been speculation that James was urging his good friend Wade to come to Cleveland to help strengthen their chances at combatting the Golden State Warriors. After having lost to the Warriors in two of the last three NBA Finals, it seems reasonable that James would recruit one of his winningest former teammates to help bolster a team that has been the Eastern Conference Champions for the past three years.
Cleveland's offseason
Cleveland had a busy offseason where they saw one of their big three traded when four-time All-Star Kyrie Irving requested to be moved from the Cavaliers so that he may lead a team on his own, instead of being the second option to James. Although the Cavaliers got value back in the trade with the Boston Celtics, including Jae Crowder and a first-round draft pick, the biggest asset that they received in Isaiah Thomas could be out until January with a hip injury that he suffered this past season.
Other big moves made by the Cavaliers this offseason include the signings of Derrick Rose, Jose Calderon, and Jeff Green.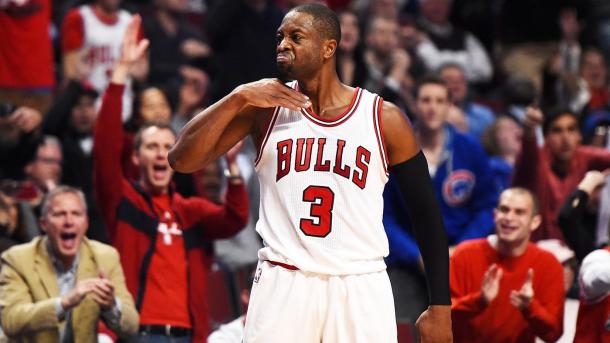 Other contenders
Wojnarowski and Windhorst also reported that the Spurs, Wade's former team the Heat, and the Thunder were in the running to land the 12-time All-Star. Alex Kennedy of HoopsHype added the Warriors to the list of teams that were interested in Wade, however Kennedy reports that Wade wants to "play significant minutes on a contender," a role the Warriors were not sure they could offer to Wade's liking, especially considering the constant progression of Golden State's Klay Thompson at the shooting guard position.
In Cleveland, Wade is more likely to be playing those significant minutes that he is looking for, as he would likely take over the starting shooting guard role, moving J.R. Smith to the bench, a place where he has seen great success in his career, having won a Sixth Man of the Year award in 2013. Additionally, Wade could cushion the guard rotation while Cleveland awaits Thomas's return.
The Cavaliers began training camp at the Cleveland Clinic Courts on Tuesday, and will cut a non-guaranteed training camp invite to get Wade on the roster, according to Dave McMenamin at ESPN.