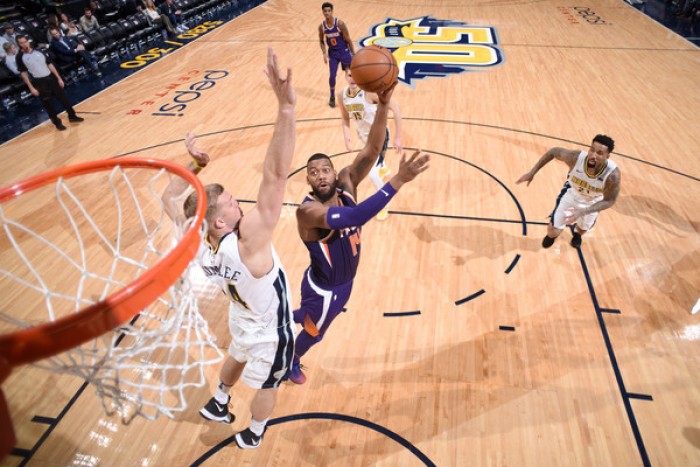 The Boston Celtics added another piece to their front court with the signing of veteran center Greg Monroe.
Monroe and the Celtics agreed to a one-year, $5 million contract.
Monroe will sign a one-year, $5M deal with Celtics, league sources tell ESPN. Pelicans could only offer $2.2M.

— Adrian Wojnarowski (@wojespn) February 2, 2018
Monroe is expected to clear waivers on Saturday. Monroe agreed to a contract with the Phoenix Suns on Jan. 31. Monroe chose the Celtics over the New Orleans Pelicans.
Monroe gives the Celtics a scoring option in the paint. Monroe is a great scoring option inside, which gives Boston another element to their team that is expected to make a deep playoff run.
New Orleans also tried to make a run at Monroe, offering Monroe the starting center job. The thought if playing in his hometown intrigued Monroe, however, the Pelicans could offer Monroe just $2.2 million.
New Orleans was able to offer only $2.2M to Monroe for balance of season. Cousins was injured past cutoff date to get Disabled Player Exception. Celtics had $8.4M to use via Gordon Hayward injury.

— Adrian Wojnarowski (@wojespn) February 2, 2018
Monroe, 27, has averaged 11.3 points and eight rebounds in 23 minutes a game with the Suns. Before being traded to the Suns, Monroe average 6.8 points and five rebounds in limited play for the Milwaukee Bucks this season.