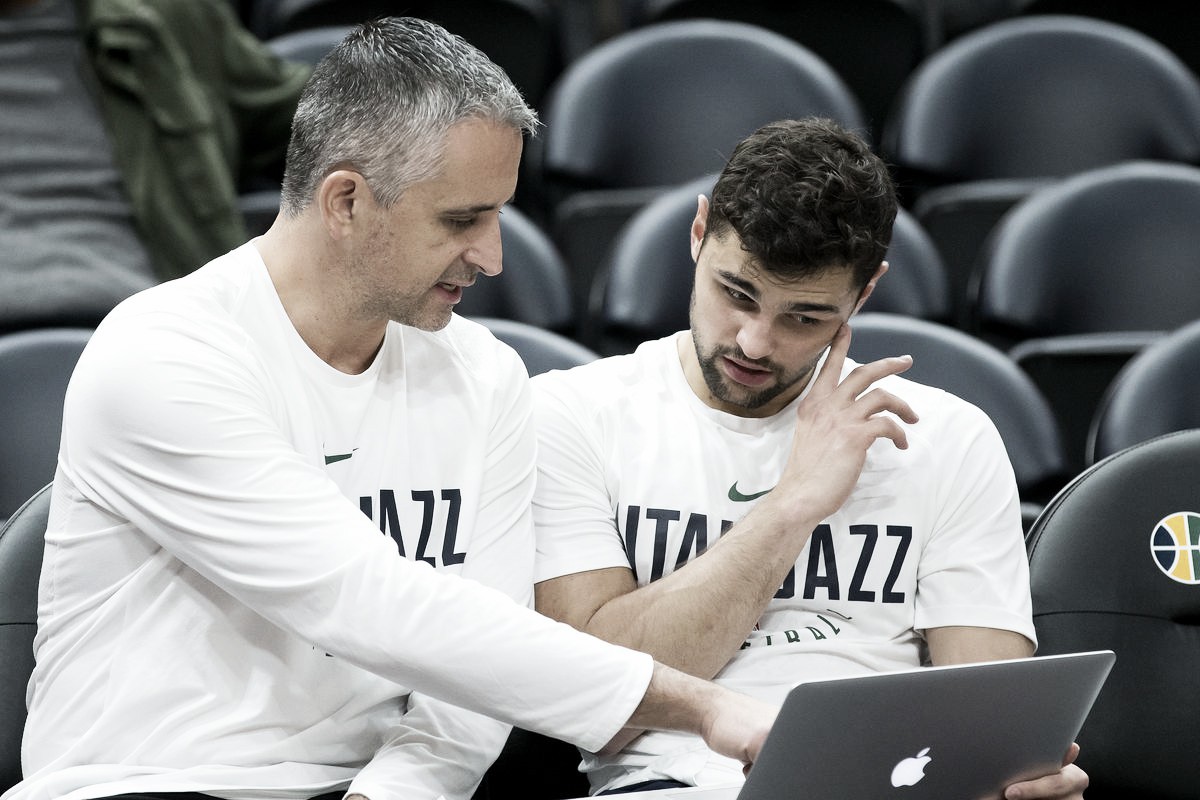 After interviewing 10 candidates since the offseason began, the Phoenix Suns have found their guy.
On Wednesday, the Phoenix Suns announced they have agreed to terms with Utah Jazz assistant Igor Kokoskov​ to become the franchise's next head coach. Per John Gambadoro of Arizona Sports, the Suns knew that Kokoskov was going to be their next head coach following an interview this past Monday.
Suns Ryan McDonough and James Jones flew out to Houston and met with Kokoskov on Monday in between Games 1 and 2 and the organization came to a unanimous decision to hire Kokoskov that night.

— John Gambadoro (@Gambo987) May 2, 2018
The two sides agreed to a three-year contract. Kokoskov, a native of Serbia, will become the first head coach born and raised outside North America in NBA history.
"We are thrilled to bring Valley resident  Igor Kokoskov back to Arizona as head coach of the Phoenix Suns," said General Manager Ryan McDonough said in a statement.
"Igor has been a pioneer throughout his basketball career and he brings a wealth of high level coaching experience to our club. He was one of the first non-American born assistant coaches at both the NCAA and NBA levels and his most recent head coaching stint includes leading the Slovenian national team to the 2017 EuroBasket title, which was the first European title in the history of the country. Igor's teams have always had a player development focus, a creative style of play and a track record of success." McDonough continued.
With a track record of developing young talent, Devin Booker, Marquese Chriss, T.J. Warren and Josh Jackson have plenty to be excited about. Kokoskov, 46, has developed Jazz talent such as Donovan Mitchell. The Jazz have been a playoff team the past two seasons.
The Suns finished an NBA-worst 21-61 and are slotted to have a high lottery pick in the upcoming NBA Draft.
Coaching history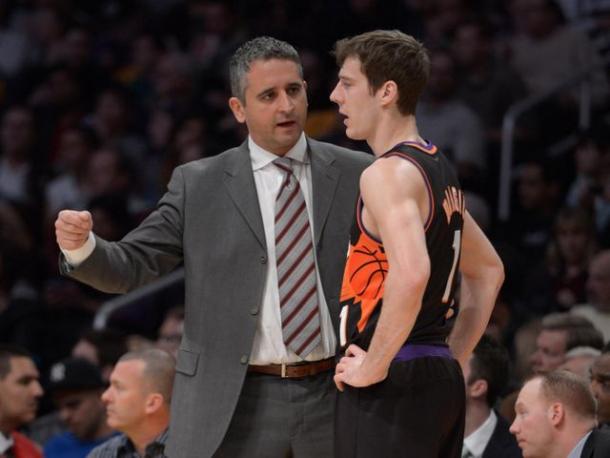 Kokoskov has been widely considered as one of the finest assistant coaches in the NBA. His coaching career spans 18 seasons.
Kokoskov's career started during with the 2000-01 season with the Los Angeles Clippers. Following the 2002-03 season, Kokoskov became an assistant for the Detroit Pistons. He would remain with the Pistons for four seasons. Kokoskov would find himself as an assistant coach with the Suns for five seasons. His next three assistant coaching jobs include the Cleveland Cavailers (2013-14), less than one full season with the Orlando Magic and three seasons with Utah.
Welcome back, Coach! pic.twitter.com/KK28r3XoD1

— Phoenix Šuns (@Suns) May 2, 2018
Kokoskov was also the head coach of the Slovenian nation team from 2016-17, guiding the team to a gold medal at FIBA Eurobasket 2017. It was there that Kokoskov and Miami Heat point guard ​Goran Dragic reunited. 
It was the work and development with Luka Doncic that has the everyone intrigued. Doncic took a big step this season, and is regarded as a top-three pick in the upcoming NBA Draft.
Kokoskov will begin work as Suns head coach following the conclusion of the Jazz season.