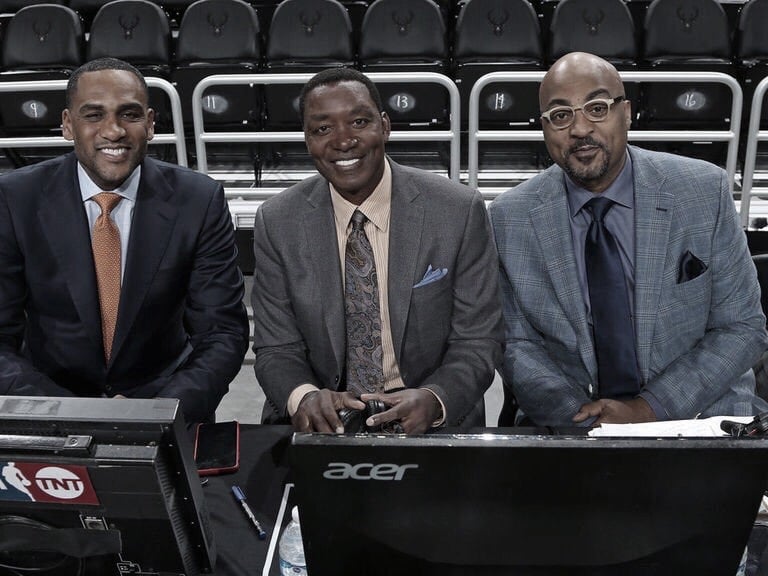 The TNT Turner Family has announced that one of their most recent broadcast experiments, 'Players Only', will be cancelled due to their low ratings during the last NBA season, sources told The Athletic's Richard Deitsch.
Aside from the fact that the 'Inside The NBA' show has been a success featuring Ernie Johnson, Kenny Smith, Charles Barkley and Shaquille O'Neal, the 'Players Only' edition of the show which consists of only ex-players calling the games was a disaster.
The weekly show featured an in-game and studio broadcast team comprised entirely of former NBA and WNBA players. It began airing on Monday nights in January 2017 before moving to Tuesdays during the 2017-18 season.
According to Deitsch, TNT will still create "Players Only"-branded content - just not full game broadcasts.
Isiah Thomas, Chris Webber, Kevin McHale, Candace Parker, Lisa Leslie, Grant Hill, Dennis Scott, Baron Davis and many more former players were part of the show. Even though they were accurate when it came to analyzing the game, skilled play-by-play announcers are also necessary because they do a great job of smoothly moving the broadcast along.
That's not the only change that will happen ahead of the coming basketball season when it comes to broadcasts', considering that the NBA studied the variables, and the amount of 10:30 p.m. ET starts on TNT and ESPN will be cut drastically from 56 to 33.
Last season, the ratings on TNT were down 15 percent, while ESPN dropped 1 percent, according to an NBA spokesperson.
The goal with this change is for the people in the East Coast to be able to watch the entertaining games that the Western Conference will offer, including the Clippers and Lakers.