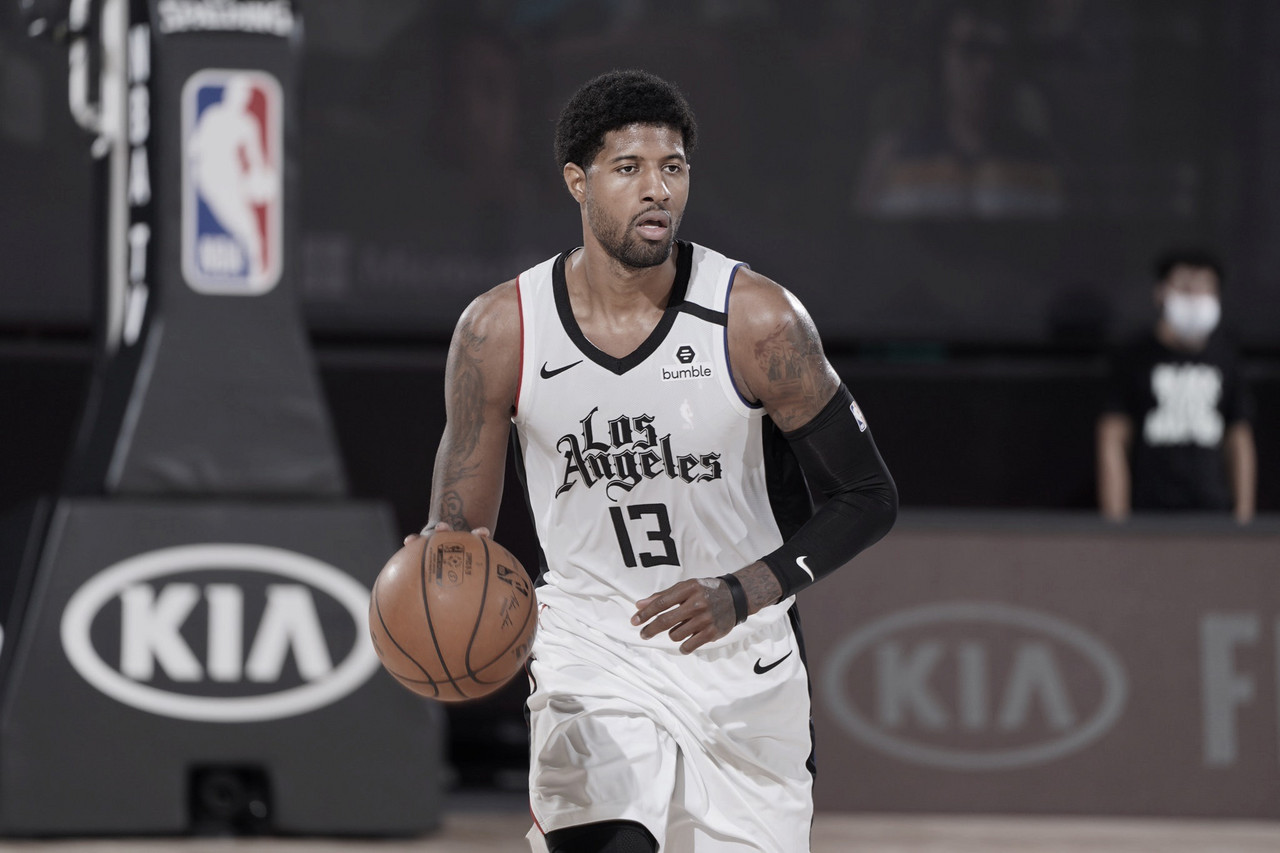 Just this offseason Paul George revealed to the world that he wants to wear the Los Angeles Clippers uniform for the rest of his career. Entering his second year with the organization, the team has rewarded him and agreed to a five-year extension.
Following last year's chaos in the playoffs, the Clippers organization still believe that George is a key piece that could potentially lead the franchise to its first every NBA championship.
All-Star forward Paul George has signed a maximum contract extension with the Los Angeles Clippers that'll guarantee him as much as $226 million over the next five years, his agent Aaron Mintz of @CAA_Basketball tells ESPN.

— Adrian Wojnarowski (@wojespn) December 10, 2020
ESPN's Adrian Wojnarowski reported the Clippers are extending George's contract for an additional four years, $190M on top of the $35.4M guaranteed him in the 2020-2021 season. He will also have a new player option before the 2024-2025 season.
George was a first-team All-NBA player for the Thunder in 2018-19 and four times has been voted to the All-NBA third team. He has also been named All-Defensive first or second team four times.
Throughout his 10-year career in the league, the Southern California native has played for three different organizations (Pacers, Thunder, Clippers) and has averaged 20.0 points, 6.4 rebounds, 3.4 assists and 1.7 steals per game.
Pen to paper. pic.twitter.com/lpEp8mcFEN

— LA Clippers (@LAClippers) December 10, 2020
"As a kid growing up in Southern California, I always dreamed of playing in Los Angeles, where my friends and family could come watch me play," George said to the Clippers. "I am so grateful to Steve Ballmer, Lawrence Frank, Coach Ty Lue, my teammates, and the entire Clippers organization for believing in me. I am proud to call this my home and look forward to doing my part in helping make the team a tremendous success – both on and off the court – in the years ahead."
In his first year with the organization, the 30 year-old averaged 21.5 points, 5.7 rebounds, 3.9 assists and shot a career-high 41.2 percent from beyond the arc.