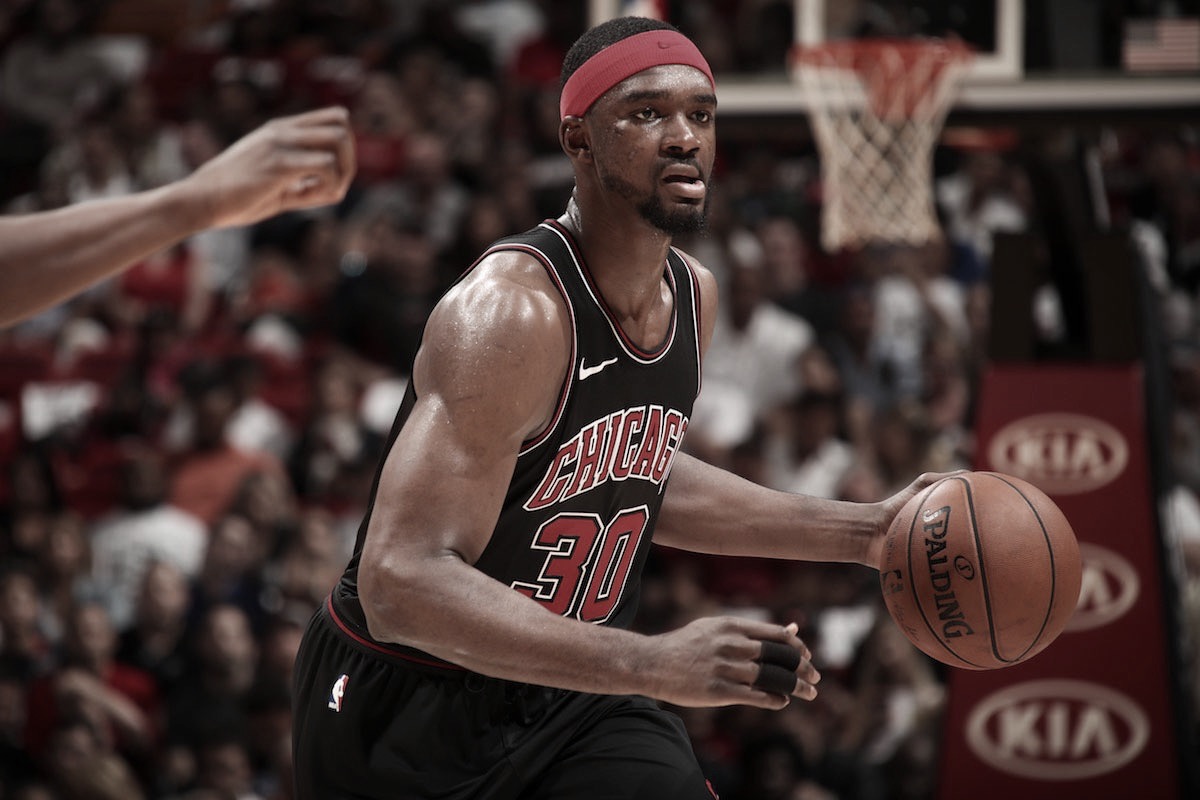 Signing a non-guaranteed deal for training cap basically means that you have to be able to perform during preseason in order to earn a roster spot for the regular season.
Noah Vonleh tried to do that, but halfway through training camp, the 25 year-old tested positive for Coronavirus, according to Chris Haynes from Yahoo Sports.
Since he will be in a mandatory 10-day quarantine, the Chicago Bulls decided to waive him.
Noah Vonleh issues statement to @YahooSports on testing positive for COVID-19. pic.twitter.com/Uhtgd79qCx

— Chris Haynes (@ChrisBHaynes) December 14, 2020
At only 25 years of age, Vonleh has been a journeyman in the association. The ninth overall pick in the 2014 NBA Draft began his career in Charlotte before moving on to Portland, Chicago, and New York.
Last year, he began the season in Minnesota before being traded to Denver. Vonleh averaged just 3.7 points and 3.4 rebounds per game in 36 contests for the Timberwolves and Nuggets, while playing 10 minutes per night.