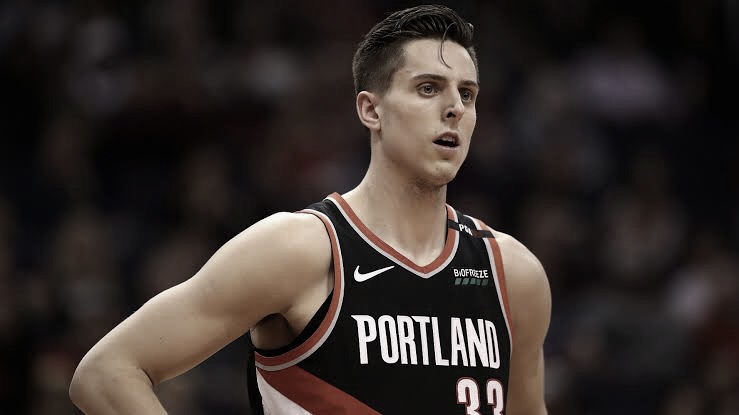 Injuries have been the main rival for the Portland Trail-Blazers over the last couple of season. Despite having championship potential, injuries are the reason why they haven't been able to live up to the hype.
When everyone looked healthy for this season and some even had them as favorites to win the championship, one of their key players has picked up an injury and will be out indefinitely.
The Trail Blazers confirmed forward Zach Collins underwent surgery to repair a left ankle stress fracture and is out indefinitely.
INJURY UPDATE: Zach Collins underwent revision surgery today to repair a left medial malleolus stress fracture.

Collins is out indefinitely and his status will be updated accordingly. Get well soon, Z ❤️ https://t.co/ZhltHo1hGq

— Portland Trail Blazers (@trailblazers) December 30, 2020
Collins, who previously underwent ankle surgery on September 1 during the NBA Bubble, was forced to miss Portland's first round playoff series against the Los Angeles Lakers.
The 22 year-old appeared in only 11 games for the Trail Blazers last season, posting averages of 7.0 points, 6.3 rebounds, 1.5 assists and 0.45 blocks.
Back in 2019, he was forced to sit most of the 19 / 20 season, as he underwent shoulder surgery and spent most of the year recovering from it. Collins came back during the season restart in Orlando, helping the team secure a spot in the playoffs.
Rodney Hood, Harry Giles and Enes Kanter are some of the players who are expected to get more minutes and fill in for Collins in Portland's roster.