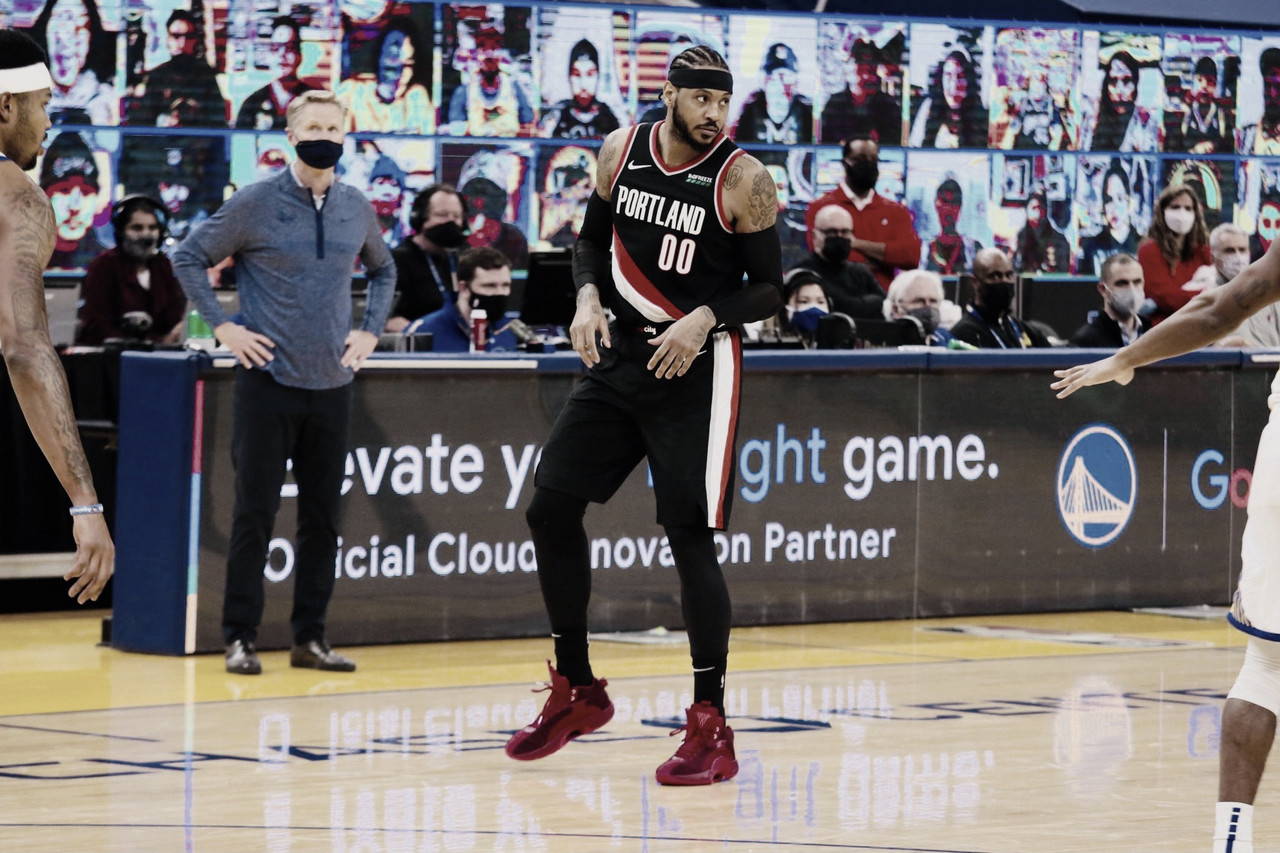 It's funny to think some people even had the audacity to say he was done while being a free agent for almost a full calendar year.
Carmelo Anthony keeps proving the haters out there wrong, and has made history in the association yet again.
The Portland Trail-Blazers forward has surpassed Tim Duncan for 14th on the NBA all-time scoring list. Anthony passed the Spurs legend with a contested corner 3-pointer against the Golden State Warriors.
'Melo', has played 1,126 games over 18 seasons, and averages 23.5 points per game for his career.
Melo passes Tim Duncan on the all-time scoring list! pic.twitter.com/GXtrrO0zkk

— NBA (@NBA) January 2, 2021
"I'm just happy to continue what I love to do," Anthony said. "To surpass Tim Duncan who, we all know how great of a player he was and what he did for the game... you know, I'm still goin'!"
Anthony could also surpass Hakeem Olajuwon, Oscar Robertson and Dominique Wilkins to reach 11th place by the end of the season.