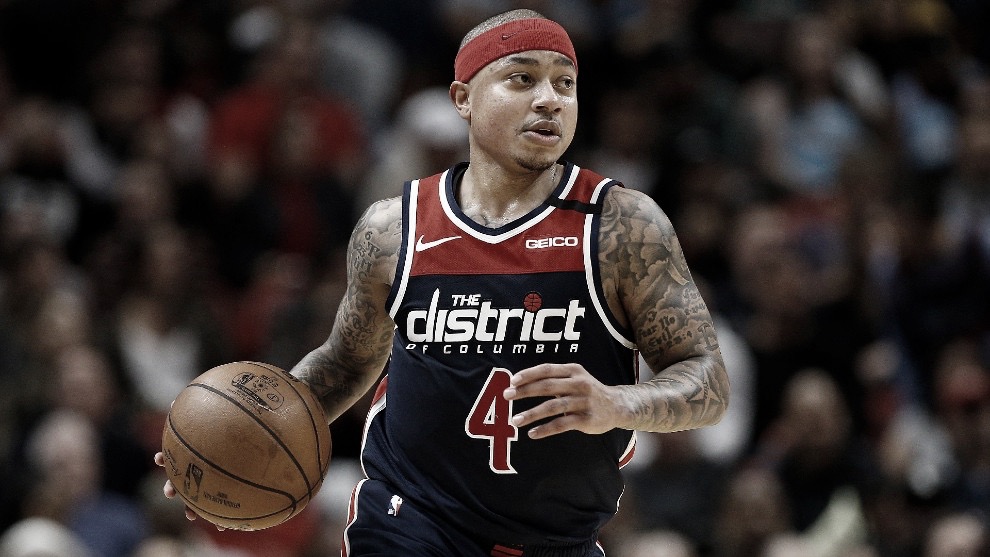 As he eyes a potential comeback to the NBA, Isaiah Thomas wants to prove every coach in the league he can still be an effective scorer at the highest level.
ESPN's Adrian Wojnarowski reported Thomas will headline Team USA's roster for the AmericaCup qualifying tournament in San Juan, Puerto Rico.
Longtime NBA guard Isaiah Thomas has committed to play for Team USA in the AmericaCup qualifying tournament Feb. 19-20 in San Juan, sources tell ESPN. Joe Prunty will be the USA coach.

— Adrian Wojnarowski (@wojespn) January 27, 2021
The 5'9 guard has previously stated he's ready to sign with an NBA organization.
Thomas reportedly underwent resurfacing surgery on his right hip in May 2020, a problem he had dealt for the past three years and underwent procedure to fully resolve it.
Thomas underwent this procedure just three seasons after having a MVP caliber season with the Boston Celtics, averaging 28.9 points per game in 16/17, and becoming the most dominant fourth-quarter scorer in the league.
Thomas will join seven-time All-Star Joe Johnson as the stars to play for the American squad.
So, the Team USA roster is taking shape for the AmericaCup in San Juan next month: Joe Johnson - seven-time NBA All-Star — is planning to play for the Americans too, sources tell ESPN. https://t.co/0OSlo5mEgJ

— Adrian Wojnarowski (@wojespn) January 27, 2021
Since Team USA has gone 4-0 in previous rounds of AmeriCup qualifying, the squad has already secured its spot in the AmeriCup, which will take place until September 2022 because of the coronavirus pandemic.