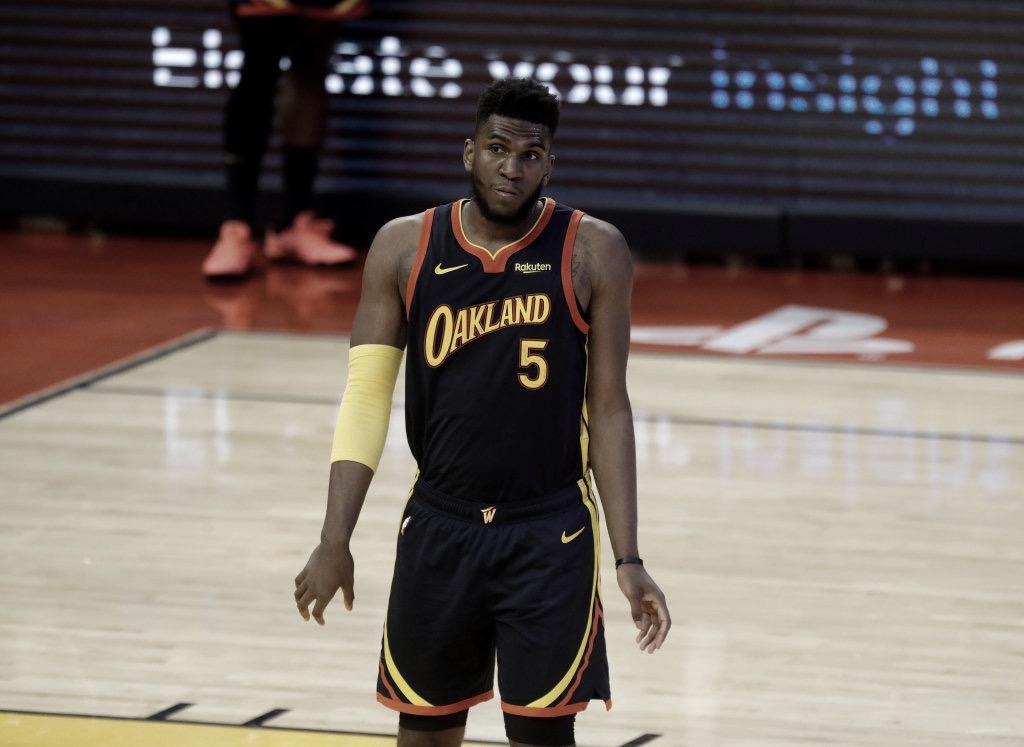 The Golden State Warriors are on a mission to make the playoffs. Unfortunately for them, injuries across the roster have caused some step-backs in their progress this season.
The Warriors front court keeps getting weaker and weaker, considering James Wiseman is sidelined with a sprained wrist and now, Kevon Looney will be out some time.
The Golden State Warriors confirmed Looney's got an ankle sprain and will be re-evaluated in two weeks.
Warriors say Kevon Looney (ankle) will be re-evaluated in two weeks. pic.twitter.com/peBuvA5tci

— Marc J. Spears (@MarcJSpears) February 3, 2021
Injuries are nothing new to the center, considering he underwent surgery at Vincera Institute in Philadelphia back in summer 2020 to repair a core muscle injury.
Looney, who was drafted in 2015 by Golden State, signed a three-year, $15 million contract with the team in 2019.
The 24 year-old has played 21 games this season, averaging 3.7 points per contest along with 4.1 rebounds and 1.8 assists.