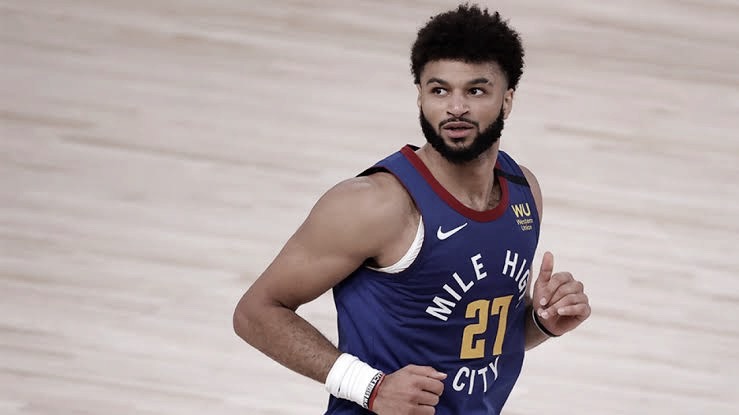 The Denver Nuggets were looking to be one of the strongest teams in the Western Conference once again.
However, they were dealt a big blow when Jamal Murray went down in pain during their game against the Golden State Warriors.
The MRI scan confirmed he has an ACL tear and will be missing the rest of the season and the playoffs.
Murray was averaging 21.2 points and 4.8 assists this season. He was having a good season and was a big part of why Denver was a team to look out for in the playoffs.
Last year, the world saw Murray take his game to another level in the playoffs. He averaged 29.2 in a thrilling seven-game series with the Utah Jazz. A series in which he had two 50 point games.
He also played a big role in the Nuggets overturning another 3-1 series against the Clippers, including a big game seven where he had 40 points.
The Nuggets already looked dangerous in the regular season, but if Murray was able to step up his game like he did last year, they definitely had a good chance to come out of the West.
On the trade deadline, they also acquired Aaron Gordon. Since that trade, they were 7-2 before Murray's injury and looked even stronger.
Now a lot more pressure is on Nikola Jokic. He already was carrying a lot of responsibility offensively, and now with Murray out, it's going to be even tougher for him and the team.
Jokic is performing at an MVP level this year, but after losing his second-best player it's hard to see him carrying Denver far.
Although, we could see Michael Porter Jr step up for them. He is currently averaging 17.5 points and 7.8 rebounds this season while shooting 53.8% from the field.
Porter Jr is also shooting 42.3% from three whilst attempting 5.6 a game. The Nuggets are going to need him to step up even more offensively now that Murray is out.
The season is going to be tough for Denver, how strong they will be without Murray is yet to be seen but it's hard to imagine them causing a strong team much trouble in the playoffs.