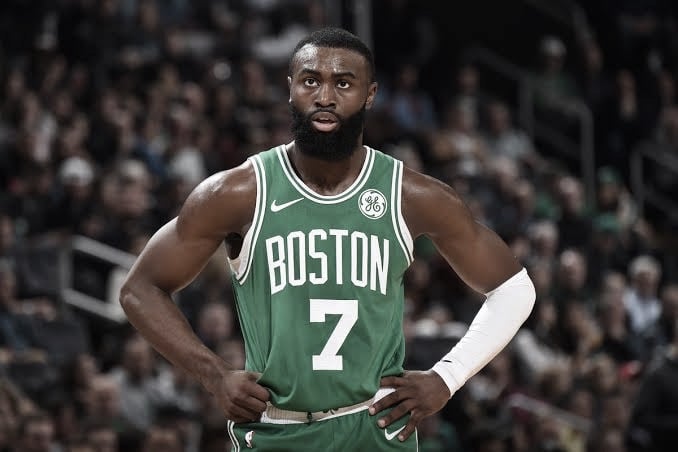 Jaylen Brown will miss the remainder of the season due to a torn ligament in his left wrist.
A massive loss for the Boston Celtics who lose their second-best player, after Jayson Tatum. Brown was having the best season of his career so far and emerging as a rising star in this league.
He made his first All-Star team this year and had an impressive debut scoring 22 points for Team LeBron.
Brown has been averaging 24.7 points, 6 rebounds, and 3.4 assists. All career highs.
This season he has also shot a career-high 39.7% from beyond the arc. Whilst talking a career-high 9.1 three-point attempts a game.
The Celtics weren't one of the favorites to come out of the East before, but they were a team that could surprise everyone and has a good playoff run.
Without Brown, it's fair to say that no one is giving the Celtics much a chance to have a good run. They lose one of their best defenders as well as offensive threats.
Whilst it's unlikely they will be able to make up for Brown's absence on defense, perhaps they could on offense.
His injury means the Celtics could and need to get more from Kemba Walker and Evan Fournier. These two players, more than anyone else, need to step up and play the best basketball they can if the Celtics have any chance of making it out of the first round.
However, all eyes will definitely be on Jayson Tatum. One of the most talented young players the league has.
The two-time All-Star is also having his best season so far. He is averaging 26.3 points, 7.3 rebounds, and 4.4 assists.
Tatum made the All-NBA third team last year and has continued to develop. Now that the Celtics are going to be depending on him even more, we could see him raise his game to another level yet again.