 The University of Louisville saga has now hit an interesting turning point. On Friday afternoon, university president James Ramsey officially agreed to resign after being in office since 2002 as the 17th president.
Kentucky governor Matt Bevin was the one to announce the resignation and the governor also fired the university's divided board of trustees and will replace them with members that he chooses, they really have the future of Louisville in their hands.
Ramsey's Letter To The Governor
In a letter that Ramsey sent to the governor, it said that "upon a legal restructure of the Board of Trustees, I will immediately offer, to the newly appointed board, my resignation/retirement as the president of the University of Louisville."
It's possible that Ramsey could still remain president because the new board could simply not accept his resignation. But that's very unlikely to happen after everything that has been happening at the university after the allegations released.
"I am grateful for Governor Bevin's support and commitment to addressing difficult issues that are crucial to moving Kentucky forward," said Ramsey.
Why This Happened
This all is happening after Katrina Powell released the book "Breaking Cardinal Rules" which is about how the Louisville men's basketball team paid for hookers and strippers to help recruit players. It was led by former Cardinal player Andre McGee and it spanned over a time frame of four years, players that were listed include; Montrezl Harrell, Terry Rozier, Russ Smith, Peyton Siva, and Terrance Williams.
The investigation really picked up once former Louisville recruits Antonio Blankney and JaQuan Lyle confessed that they were given hookers during their recruiting visit. It's still unknown if head coach Rick Pitino knew of any of it when it was going on but it's likely that he did. All of this lead to Louisville self-imposing a postseason ban for the 2015-16 season, limiting recruiting trips, and reducing scholarships for the upcoming seasons. Rick Pitino was interviewed in April by the NCAA but no one knows what was said.
Many fans called for the head of president Ramsey when the allegations were released to the public and it seemed inevitable to happen. But his resignation was cited for "academic reasons". This is just the beginning of what could eventually happen to the University of Louisville.
What's next for the University of Louisville? Ramsey is right now on official university business in Europe and Louisville is looked as one of the top teams coming into the 2016-17 season. The resignation was something that could get the ball rolling for future possible changes at Louisville. Change is needed and it's happening right now.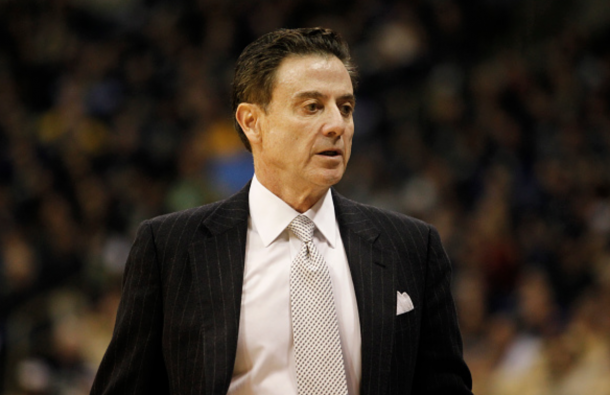 Could Rick Pitino be the next big figure to step down? No one knows for sure, but this is just the beginning of big changes coming for Louisville.