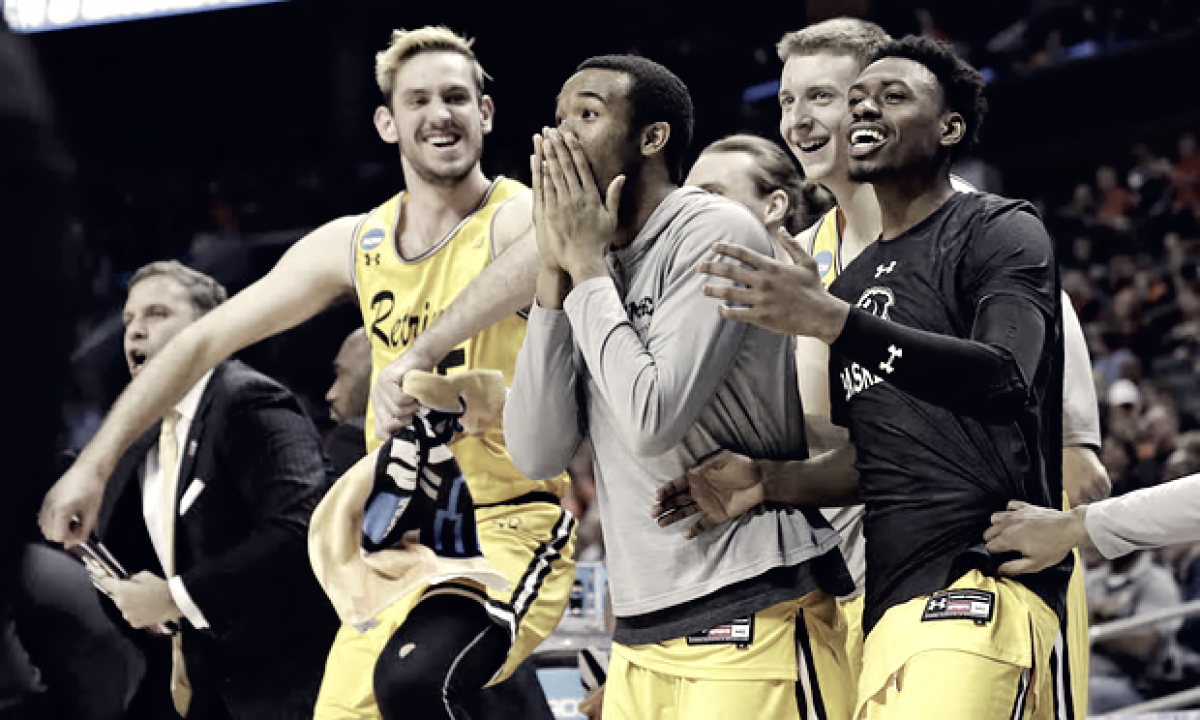 The NCAA Tournament, otherwise known as "March Madness" is one of the most fun and exciting times in all of sports. March Madness brings us a lot of games in a four day period for three straight weekends during late March and early April. Among those games are some of the most thrilling and entertaining basketball games of the season, games in which a high ranked No. 1 or No. 2 seed comes in overconfident against an inferior first round opponent, comes out sluggish, and gets upset by a team that shouldn't have even been competitive with some of these high-level programs.
Recap of Rounds 64 and 32:
March Madness 2018 has lived up to all expectations, and in some peoples view, exceeded expectations. It all started in the initial Round of 64, in which No. 1 overall seed Virginia got blown off the court by the No. 16 seed UMBC Retrievers, which was the first time in NCAA tournament history that a 16 seed beat a No. 1 seed.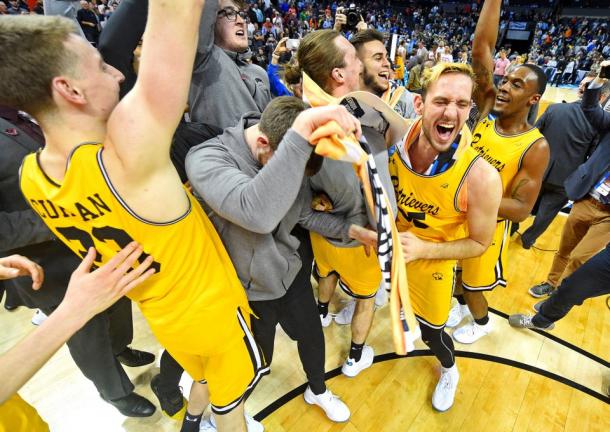 Also, in the first round, we saw No. 13 seed Buffalo defeat No. 4 seed Arizona, who had just come off a conference championship and had arguably the best player in the country, Freshman Deandre Ayton. Another 13 seed defeated a No. 4 seed in a game in which we saw Marshall defeat Wichita State, which was a shocker.
Looking ahead to the second round of action, which games were played on Saturday and Sunday, the drama didn't stop. We start first with No. 6 seed Houston taking on No. 3 seed Michigan, in a game where free throws decided the game.
Houston had two free throws to shoot while up one point in the final seconds. They made the first free throw then proceed to miss the second, in which gives Michigan time to run a play for Freshman Jordan Poole who launched a long three-point shot while kicking out his legs to get it over the defender, swishes the shot and sends Michigan to the Sweet Sixteen.
No. 7 seed Texas A&M is another team added to the large number of teams who pulled off an upset over the weekend by defeating No. 2 seed North Carolina 86-65 in a blowout win.
Michigan State who was ranked as the No. 3 seed, was defeated by No. 11 seed Syracuse, who was the final team to get an at-large bid for the tournament. Michigan State looked like a completely different team, they could not score and felt like they had never seen a 2-3 zone before.
Welcome to the upset club, Nevada, who mounted a huge 22-point comeback to defeat No. 2 seed Cincinnati in a 75-73 shootout.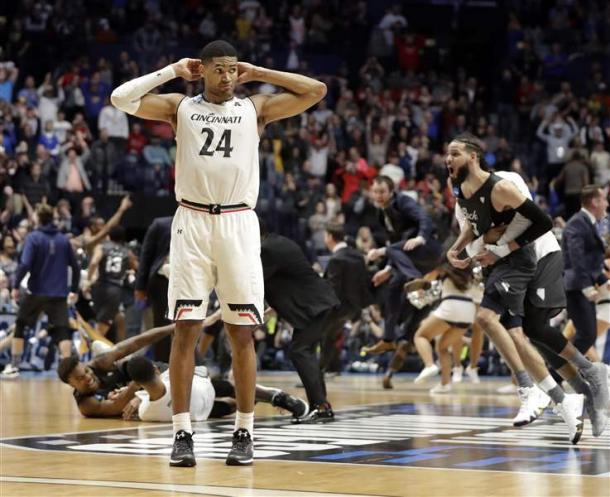 Loyola-Chicago defeated Tennessee in a No. 3 vs. No. 11 battle in an absolute thriller by a score of 63-62.
Ninth seed Florida State rounded out the list of upsets of the second day of hoops with a 75-70 win over No. 1 seed Xavier.
Sweet 16 Matchups and Preview:
Thursday, Mar. 22:
No. 7 Nevada vs. No. 11 Loyola (7:07 p.m. ET.)
No. 3 Michigan vs. No. 7 Texas A&M (7:37 p.m. ET.)
No. 5 Kentucky vs. No. 9 Kansas State (9:37 p.m. ET.)
No. 4 Gonzaga vs. No. 9 Florida State (9:59 p.m. ET.)
Friday, Mar. 23:
No. 1 Kansas vs. No. 5 Clemson (7:07 p.m. ET.)
No. 1 Villanova vs. No. 5 West Virginia (7:27 p.m. ET.)
No. 2 Duke vs. No. 11 Syracuse (9:37 p.m. ET.)
No. 2 Purdue vs. No. 3 Texas Tech (9:57 p.m. ET.)
More upsets to come?
No. 11 Syracuse upsets No. 2 Duke
Reason for this being the highest probable upset is because there aren't many teams left in the tournament that a loss would be defined as an "upset. Also, it seems like every time Syracuse is a low seed in the tournament they always make deep runs.
In the 2012-13 season, Syracuse was ranked as a 5th seed and made it all the way to the Final Four, in a game in which they lost to the hands of the national runner-up Michigan Wolverines.
2015-16 was a season in which Syracuse was ranked as a 9th seed and yet again made another Final Four run. Syracuse gives a lot of teams problems because of their 2-3 zone defense. It's not that teams don't know how to break or beat the zone, it's that it's uncommon at the collegiate and pro levels that when teams do have to face Syracuse, it throws a monkey wrench into their gameplan. The Orange struggle on the offensive side of the ball, but if they can limit Duke's talent and scoring, they have a real chance to pull off yet another upset.
March Madness has been everything we as sports fans expected and much more already this season. will the Sweet 16, Elite 8, Final Four, and National Championship games be just as entertaining? We will find out in the next two weekends.