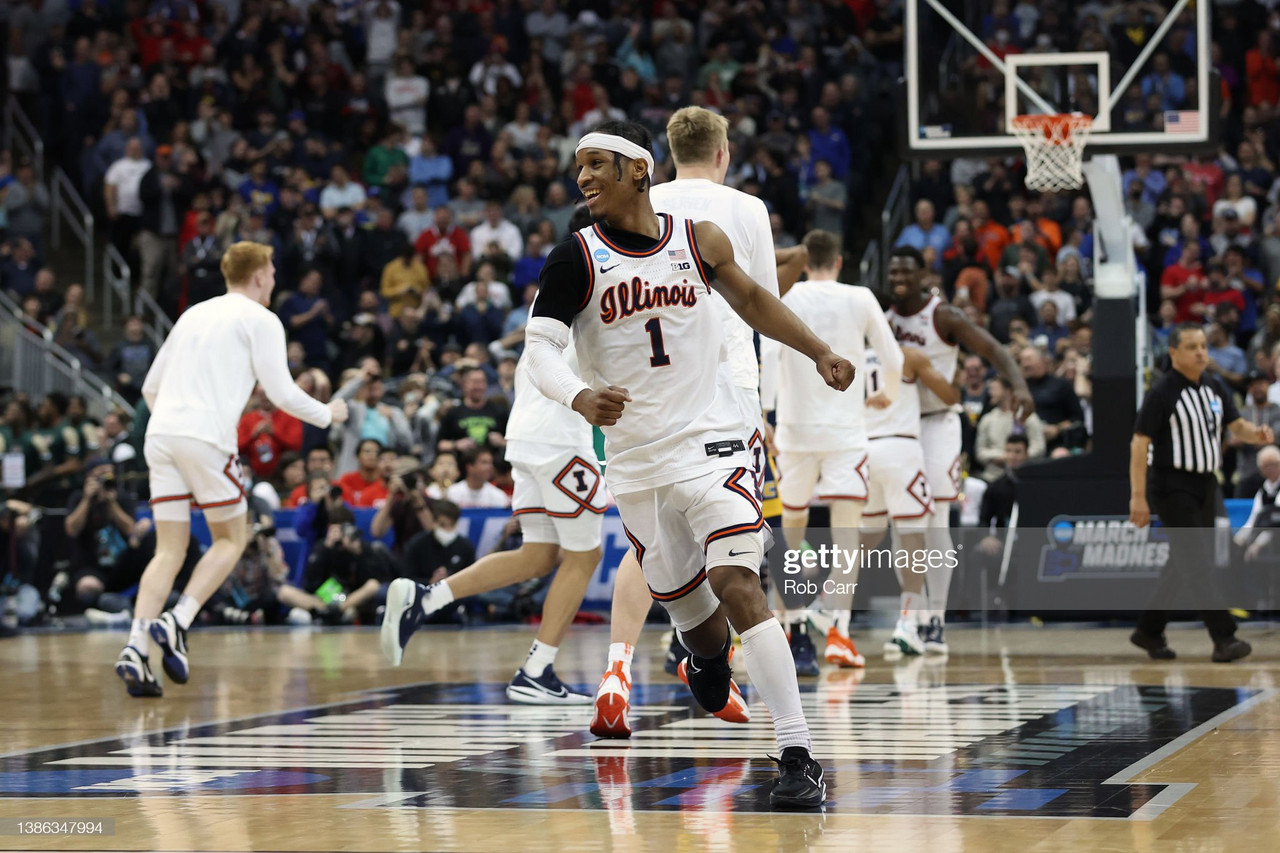 Illinois rallied to defeat Chattanooga 54-53 in the first round of the NCAA Tournament in South regional play in Pittsburgh.
The Fighting Illini trailed for 39:15 before a putback by Kofi Cockburn with under 30 seconds to go put them in front. He had 17 points and 13 rebounds.
Chattanooga (27-8), who won the Southern Conference tournament on a buzzer-beater by David Jean-Baptiste, shot just 32.3 percent from the field. Malachi Smith led the Mocs with 12 points.
Story of the game
After winning the opening tip, Chattanooga went on to control the majority of the first half. Smith opened the game with a layup. Coleman Hawkins and Silvio de Sousa traded putbacks, but a three-pointer from Josh Ayeni sparked a big run for the Mocs.
The Illini went the next four and a half minutes without making a shot while Chattanooga went on a 10-0 run to build up a 16-6 lead with under 12 minutes to go in the first half.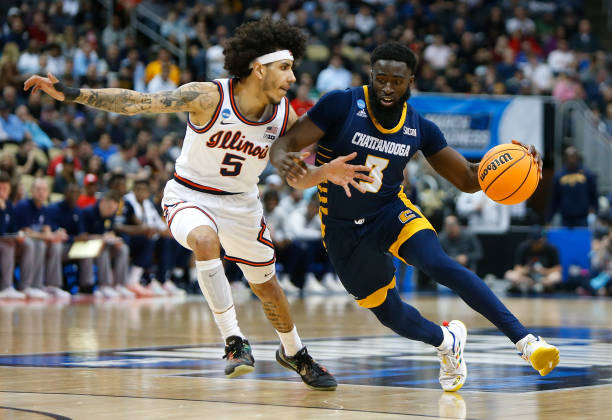 De Sousa's shot in the paint made it 22-10, but layups by Andre Curbelo and Hawkins was followed by a dunk from the latter. After Curbelo hit one of two free throws, Cockburn went on a personal 6-0 run to get the Fighting Illini within two points.
Leading 33-29 lead at halftime, the Mocs scored seven straight points, but then went scoreless for the next seven minutes and Illinois took advantage, Alfonso Plummer with a pair of threes to get the Fighting Illini within one point with less than 12 minutes to play.
The teams traded baskets until a bucket by Avery Diggs extended Chattanooga's lead to 48-43. While Plummer nailed another three, Grant Ledford answered with a three of his own to push it back to a five-point game.
A pair of free throws by Trent Frazier and an assist to Hawkins for a dunk made it 51-50 with 1:26 to play. A turnover by the Mocs led to a foul and after missing the free throw, Cockburn's putback gave Illinois their first lead of the game.
Smith was fouled on the other end and made both free throws with 30 seconds to play. Plummer was fouled on the ensuing possession and drained both free throws and Hawkins blocked Smith's shot. He then had another chance, but missed as time expired.