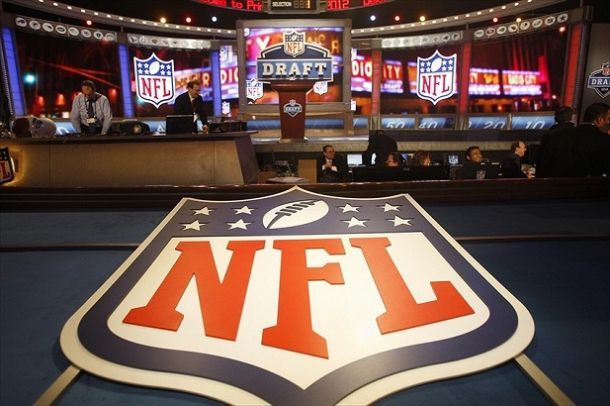 1. Tampa Bay: Jameis Winston, QB Florida State. It's hard to believe the recent report from Ron Jaworski sourced from a "former Bucs employee" that they're actually going to pick Marcus Mariota over Jameis Winston. The primary reason for that is that there's no reason for the Bucs to hide whom they're drafting. They get no salary cap relief from using leverage on Winston and it's not like they're hoping someone will drop. Barring something changing at the last minute, the pick will be Jameis Winston.
2. Tennessee: Leonard Williams, DL Southern Cal. Also in the "hard to believe" file is any trade involving Philip Rivers for this pick so that San Diego can take Mariota. Trading Rivers and pick #17 values Rivers (an over 30 years old QB in a contract year) as the #5 pick in the draft. That seems extremely high for him and Tennessee won't be ready to contend with him until he's 2-3 years older. It's plausible that Tennessee wants to deal this pick to a team who wants Mariota (Philly involving Bradford, Cleveland involving their 2 firsts and the Jets involving #6 and some defensive players), but it's more plausible that their awful GM won't want to be remembered as the guy who passed on Leonard Williams.
3. Jacksonville: Amari Cooper, WR Alabama. Everyone is certain that the Jags are going Dante Fowler Jr. Even Fowler is saying it publicly. Everyone is wrong. The current leadership in Jacksonville knows that they can do better talent-wise and need-wise by taking Amari Cooper or Kevin White here. They also love to put up thick smokescreens like last year when no one (save this author) had them taking Blake Bortles. If they do end up taking Fowler, it's not a "BPA" pick or a need pick, it's a pick based on jersey sales (Fowler played at Florida).
4. Oakland: Kevin White, WR West Virginia. As soon as they signed Michael Crabtree, it seems like every draftnik had them taking the best defensive player available. This is the Raiders we're talking about, they'll always take the most exciting player possible regardless of need. And frankly, even with Crabtree their WR corps needs an upgrade. It's far more plausible that they deal out of this pick to someone who wants Mariota, a WR (Kevin White in this scenario) or Fowler than it is that they would take a defender.
5. Washington: Bud Dupree, OLB Kentucky. Unless Leonard Williams or Jameis Winston drops here, there's a 50.1% chance that the Skins trade down from here. If Amari Cooper is also gone in the top 4, that becomes an 85% chance of a trade down. They love Brandon Scherff, La'El Collins, Andrus Peat and Shane Ray (in that order). They'd much rather deal down into the 9-15 range and take one of them if they can't get multiple first round picks to deal out of this part of the draft. However none of those four are really worth a top 5 pick. If they're stuck here at 5 (and since there's no trades in this mock, they are), it'll come down to Vic Beasley, Bud Dupree, or Dante Fowler Jr. Scherff probably is the safest pick, Fowler the better value, Beasley the best pass rusher but Dupree's physical tools and lack of holes in his game that makes him the pick here.
6. New York Jets: Marcus Mariota, QB Oregon. It's very hard to see Mariota lasting this long. Someone will take him in the top 5 or deal out to someone else looking for a QB prospect. And that list of potential trading partners includes the Jets. They've made no secret that they're interested but they aren't going to pay through the nose to move up a few spots. Their best bet is to flip Dee Milliner to the Redskins to move a spot. If Mariota isn't here, then they'll go Fowler or Todd Gurley.
7. Chicago: Dante Fowler, Jr, DL/OLB Florida. They would love to see Mariota or one of the WRs drop here. They might actually deal up to make it happen (but they don't have a lot to use other than draft picks thanks to contracts that the previous regime handed out). Fowler probably can't be an Aldon Smith clone for Fangio, but he could (at best) be Suggs and Fangio's defense is basically a 4 rusher front in the disguise of being a 3 rusher front. Danny Shelton or Eddie Goldman is a possibility, but seems doubtful if they can get Fowler (or Beasley) instead.
8. Atlanta: Todd Gurley, RB Georgia. A pure best player available/local college star pick, the Falcons want to make a splash and a splash this is. Will it help them much in 2015? Probably not, but it might be a good fit with Kyle Shanahan's zone blocking schemes. Gurley is best when he can get into the defensive backfield and be matched up on LBs and DBs instead of defensive linemen. Could they consider something else? Absolutely, but with Gurley slowly rising up charts, it's hard to see them passing on him.
9. New York Giants: Trae Waynes, CB Michigan State. The Giants really were hoping that Gurley, Fowler, or Dupree fell here, but they aren't going to cry about Trae Waynes. He's a very talented CB who also fills their need for talent in the backend of their defense. They would consider Randy Gregory, but after his treatment of teams, interns and coaches, it's hard to see even Jerry Reese taking him.
10. St Louis: Brandon Scherff, OL Iowa. The Rams aren't making a secret that they want to deal up for Winston or Mariota and are offering Nick Foles as bait. If Mariota makes it to 5, it's very likely that you'll see a trade come to fruition where Foles, #10 and Brockers go to DC for #5. Again, since this mock doesn't have any trades, they're stuck down here in the basement. And it comes down to a need pick for them, the player who they could use the most is Scherff. Either he's going to be a RT or LG for them and Fisher probably doesn't care as long as he keeps pancaking defenders.