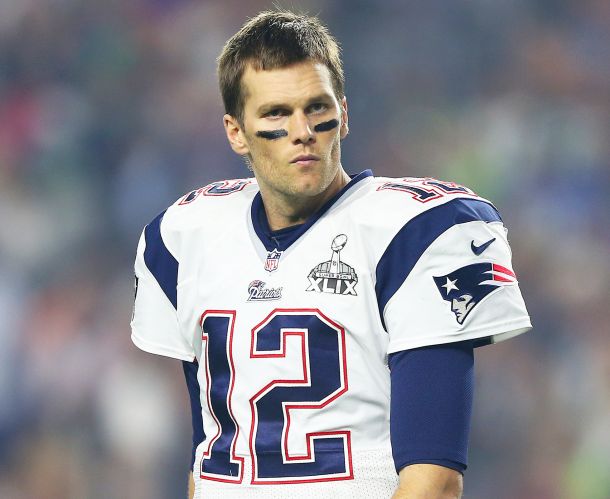 Earlier today, we reported that Tom Brady's four game deflategate suspension has been overturned by District Judge Richard Berman. While the NFL can yet file an appeal, it seems that the Patriots opener just two weeks from today will no longer be the Jimmy Garoppolo show. There are surely going to be countless takes on the right and wrong of this decision, plus a fresh flare-up of the "did Brady do it?" debate, but this article will instead be looking at the decision from a football perspective, and what this means for a number of key individuals and groups.
Tom Brady
Obviously the most important person in all this is Tom Brady, but for him this must not be too surprising. It seemed all along that Brady truly believed that he would play Week 1, he appealed decision after decision, and always seemed genuinely convinced he had done nothing wrong. However, the threat of suspension must surely have got to him. He'll certainly be going out on that field with a fire lit under him, ready to show everyone that a p***ed off Tom Brady is not something they ever want to line up against.
Jimmy Garoppolo
Poor Jimmy. Going into the 2014 draft, Garoppolo was considered one of the top QB prospects, being ranked as highly as third in positional prospect rankings. Unfortunately for him, he was picked by the New England Patriots in the second round, which must've been slightly disheartening as he realized that he would be joining one of the best quarterbacks currently playing the game. After a college career that saw him break school records set by Tony Romo en route to the Walter Payton Award, which is awarded to "the most outstanding offensive player" in Division 1 college football. And sure, he's done better than the other skill players taken by the Patriots in the 2014 draft: 4th rounder RB James White has just nine NFL carries to his name, while 7th round WR pick Jeremy Gallon didn't even make the roster last season; whereas Garoppolo has made six appearances for the Patriots, with a stat line of 19 completions on 27 attempts for 182 yards, 1 TD and 0 INTs. But he's never had that chance to shine, and why would he? With Tom Brady in the mix, he'll forever be second fiddle. This suspension was to be the big opportunity he would have, four games to show just what he could do at the pro level, and there wouldn't be high expectations as everyone would just be waiting for Brady to get back anyway. It is not to be. Garoppolo has gone from chomping at the bit, probably counting down the days until September 17th when he was to make his first NFL start against the Steelers, to being on the bench again. Maybe the Cleveland Browns and Garoppolo are looking at each other, slightly enviously, dreaming about what might've been if they had taken him instead of making Cleveland the setting for Johnny Manziel to go down in flames.
Roger Goodell
This has got to be tough on Roger Goodell also. After a (surprisingly out of character) tough-but-fair punishment, the NFL commissioner has been overruled. He has become the villain in all this. Never mind the fact that the Patriots did indeed cheat, breaking the rules is apparently nothing compared to suspending the pretty-boy face of the NFL. "Brady beats Goodell" was the headline that the Boston Herald ran following the suspension being overturned. Words such as "failed" and "loser" were bandied around, as though this suspension were all some personal ploy by the big bad commish to stick it to Bostonians, New Englanders and the vast army of bandwagoners who follow the Patriots. A Boston TV host said on air that someone should hire someone murder Goodell. Sure, he claimed he was joking, and Patriots fans were quick to make sure everyone knew, but it's still certainly off-color. Those same fans would probably be up in arms if he had, say, joked about hiring someone to bomb Gillette Stadium. Both those statements are equally terrible, but because Goodell is basically a pantomime villain at this point, people didn't care. This ruling is yet another nail in the coffin for Goodell who, it seems, cannot get any good press these days.
The Patriots' first four opponents
The Pittsburgh Steelers, Buffalo Bills, Jacksonville Jaguars and Dallas Cowboys must've shared one huge moment of dread upon hearing this news. All four games have become incredibly more interesting with the news that Brady will play in them. The Steelers game will be his first game back, the Bills game is a divisional game in which the Patriots will want to send a message: no, this division isn't going to be closer this year. It's going to be all Patriots, yet again. The Jaguars game will see a fired up Brady absolutely torch a weak opposition, and the Cowboys game could go either way now that Dallas' home advantage is negated by the fact that Tom Brady is on the other side.
Finally, this is big news for fantasy owners. With Brady going very late in a lot of drafts because of his suspension, those who decided to take the plunge on him thinking he was worth those four weeks of having to start their other QB suddenly have an ace in the hole. Brady could put up some huge numbers in the early weeks, so if he's still available on waivers, or you were lucky enough to pick him up in the last few rounds, he's got to be worth starting.