The Seattle Seahawks came into Sunday's road game against the Minnesota Vikings needing a win to keep their spot in the playoffs and they left no doubts as they laid a beat down on the Vikings.
Seattle was coming off of a win last week against the Steelers in a game where they scored 39 points and Russell Wilson accounted for five touchdowns. Sunday in Minnesota was no different as he threw three touchdowns and ran for another. The Vikings were missing three of their best defensive players, but they had nothing on the Seahawks on this day.
Defensive Domination
The Seahawks defense arguably had their best game of the season Sunday in Minnesota. They held the Vikings to just 125 total yards and the only touchdown the Vikings scored was a 101-yard kickoff return in the third quarter by Cordarelle Paterson.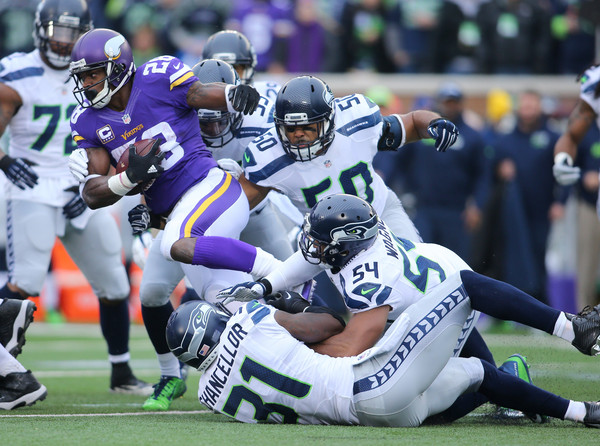 As for Adrian Peterson, the league's leading rusher, he rushed for just 18 yards on eight carries while catching four passes for six yards. The Seahawks did a great job of containing him on a day where the Vikings had basically nowhere else to go.
In the second half, the Vikings at one point ran 21 plays and accounted for just 21 yards. The Seahawks defense also collected a turnover on an Earl Thomas interception in the second quarter. Minnesota was only able to get nine first downs on the day.
Outstanding Offense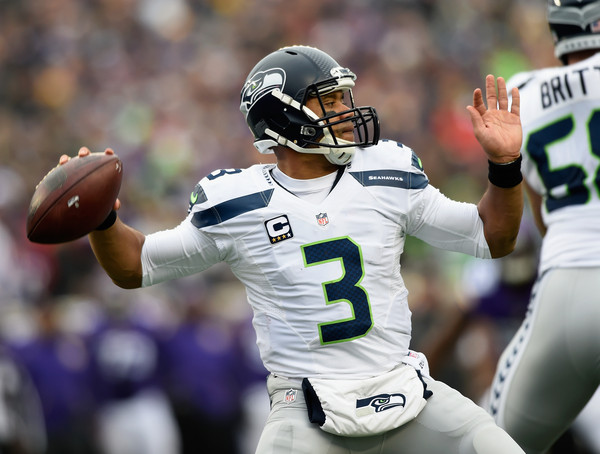 The Seahawks have had major struggles on offense this year, but it looks as if they have put those struggles behind them as a week after scoring 39, they came back and scored 38 against the Vikings.
Seattle was hitting on all cylinders even without Jimmy Graham and collected 433 total yards of offense. Thomas Rawls, who is taking the place of the injured Marshawn Lynch, went for 101 yards on 19 carries including scoring the Seahawks' first touchdown of the day in the first quarter.
Through the air, Russell Wilson was 21-for-27 for 274 yards and the aforementioned three touchdown passes. Doug Baldwin, a week after catching three touchdowns, caught two more Sunday afternoon as he had 94 receiving yards including a 53 yard touchdown pass in the third quarter.
The Seahawks just couldn't be stopped as they collected 25 first downs on the day and dominated the time of possession by over 10 minutes.
Coach Pete Carroll said in his postgame press conference that this was the Seahawks most impressive performance this season. To go along with that, they did not have any injuries which is the icing on the cake of a fantastic outing in Minnesota.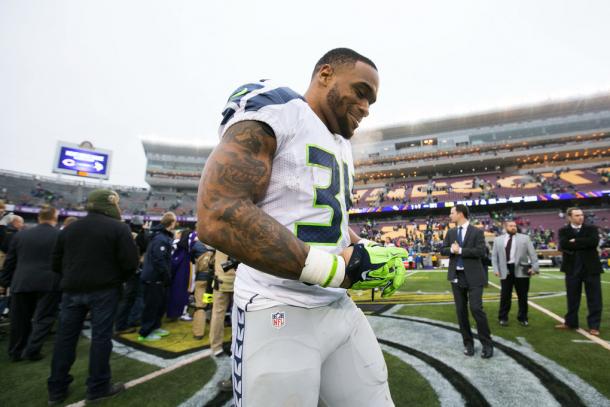 The Seahawks now have a hold on the six spot in the NFC playoff picture and now sit at 7-5 after having won five of their last six. Next week they will head east again to face the Ravens on Sunday.