 Certain people, when they are getting out of a bad relationship, have a tendency to just get rid of and throw away everything that reminds them of their former partner. It definitely feels like Howie Roseman, the General Manager of the Philadelphia Eagles, is behaving this way after the firing of Chip Kelly after week 16 this year. Anyone and everyone who was a favorite of the former head coach is on the chopping block and they are looking to shed some contracts and free up some roster space.
So far, DeMarco Murray has been traded to the Tennessee Titans, as Kelly gave him far too large a contract after a season where he had 449 overall touches. Then they also traded Kiko Alonso and Byron Maxwell to the Miami Dolphins. Three people from Kelly, all of them gone. Next on their list was a backup quarterback who had performed poorly when forced into action due to injuries to Nick Foles in 2014 and Sam Bradford in the 2015 season. We all know his name is Mark Sanchez.
Right Opportunity, Right Time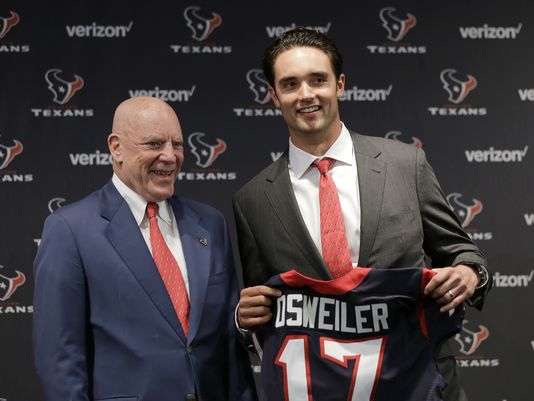 Who needs a quarterback? Well, let's see. On Monday, Peyton Manning retired from the Denver Broncos. Then their backup, Brock Osweiler, who started 7 games and went 5-2 in those starts last year signed a 4 year, $72 million contract with the Houston Texans. Well, it looks like the Broncos could use a quarterback with some NFL experience. Obviously Howie made the right call to get the Broncos on the line and see if they would like the great Mark Sanchez.
Perfect Marriage?
Who is to say if Mark Sanchez will actually start any games for the Broncos this coming season? He may end up being a clipboard holder like he was behind Bradford and Foles in Philadelphia. But if there is anything to be true about players in the NFL, they are always looking for a way to be a part of the starting 11 for their side of the ball. Why else do you think Colin Kaepernick really wants to go to the Cleveland Browns? But if nothing else the Eagles had a great opportunity to get rid of another contract that they didn't want, and the Broncos can have someone other than Trevor Siemian listed on their roster for quarterbacks.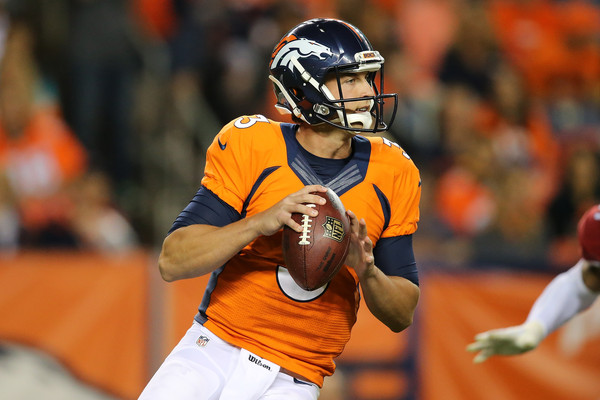 Trevor Time?
If you recognize that name you are either a fan of college football in the Big 10, as he was the former quarterback of the Northwestern Wildcats, or you are probably too obsessed with the NFL draft. Siemian certainly could compete for snaps and try to show himself, but his talent level is far from being NFL starter.
Mark Sanchez may be remembered for the wrong things, like the butt fumble, but he did have success with a strong defense in getting deep into the playoffs with the New York Jets, and his completion percentage was up to 64% when he was with the Eagles, instead of being around the 55% mark that it was during the four seasons with the Jets. Clearly he is improving and that might mean that the Broncos could still fight for and win the division over close divisional rivals in the Kansas City Chiefs and the Oakland Raiders.
Super Bowl Teardown
It takes a long look down memory lane to see a team that had to replace their starting quarterback after they had won the Super Bowl. That team would be the 1999 Denver Broncos. They obviously had John Elway go into retirement after winning back to back Super Bowls, but their starting quarterback for the next season was Brian Griese, who they had drafted in the third round of the 1998 NFL Draft. The 2016 Denver Broncos will obviously have a different look then they did in 2015, they already lost Malik Jackson to the Jacksonville Jaguars and Danny Trevathan to the Chicago Bears. Between those two and Osweiler, they have signed contracts worth $182 million, with $91 million being guaranteed. But who will the Broncos start at in 2016 still feel unanswered, despite the acquisition of a veteran quarterback. But if nothing else, it puts the Broncos in position to have a quarterback battle or quarterback controversy leading up to the 2016 season.