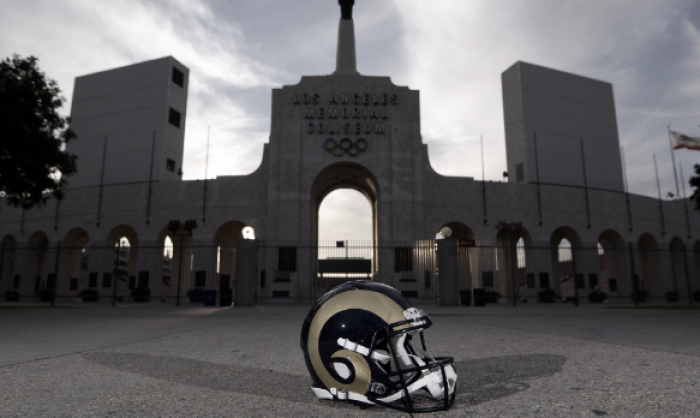 The Los Angeles Rams have traded with the Tennessee Titans for the first overall pick in the 2016 NFL Draft.
The Rams have several holes to fill on their roster through the draft, which is set to occur in two weeks, so this trade comes as a complete shock and surprise to everyone. Now with the first pick, the Rams are expected to take a quarterback, specifically North Dakota State University prospect Carson Wentz. But the price was steep for the Rams to acquire the top pick.
Here's a breakdown of the trade.
---
LA gets: Titans 2016 1st round pick, 2016 4th round pick, 2016 6th round pick
TEN gets: Rams 2016 1st round pick, two 2016 2nd round picks, 2016 3rd round pick, 2017 1st round pick, 2017 3rd round pick
---
In What World Does This Make Sense?
To put it quite frankly, this trade makes zero sense for the Rams. They have multiple positions they need to fill, and mortgaging their future away for the first overall pick this year is not worth it, not one bit. Quarterback is their biggest need, but a majority of mock drafts had either Cal product Jared Goff or former Memphis QB Paxton Lynch falling to them at fifteenth overall.
Did the Rams really see something in Carson Wentz that they want him so bad to the point that they decided to put the future of the Rams on the line for him? It's unclear, but the selection of Wentz has not yet been confirmed as 100% definite. Rams head coach Jeff Fisher and GM Les Snead could draft a defensive back with that pick for all we know.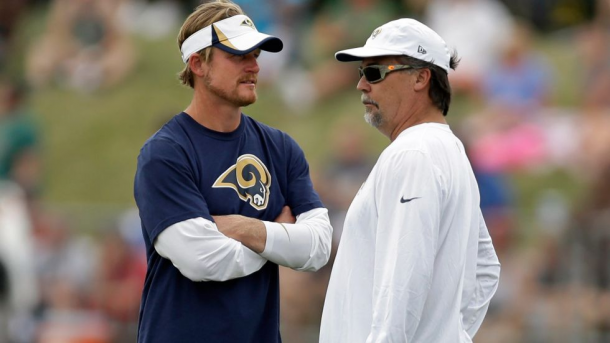 The Titans Are Coming
Regardless who they choose, there is not a single player in this draft class in this author's mind that is worth two first round, two second round, and two third round picks. This is an excellent trade for the Titans, as they are on the rise with Marcus Mariota at quarterback, DeMarco Murray at running back, and now a handful of draft picks both this year and next. Watch out for these Titans.
We'll see how this pans out in two weeks at the NFL Draft. Stay tuned.