 The NFL has announced that they have fined both the New York Giants and head coach Ben McAdoo for illegal use of a walkie-talkie during the Giants 10-7 victory over NFC East rival, the Dallas Cowboys.
The Giants have been fined $150,000 and McAdoo was fined $50,000 for a violation of the NFL's game operations policy. Coaches are not allowed to hold two-way radios during a game. The reason for this rule is because the walkie-talkies cannot be cut off with 15 seconds remaining on the play clock.
A source told ESPN's Adam Schefter that even though the Giants did not communicate with quarterback Eli Manning with less than 15 seconds left on the play clock, they had the opportunity to do so.
Giants also losing placement in 2017 NFL Draft with fourth-round pick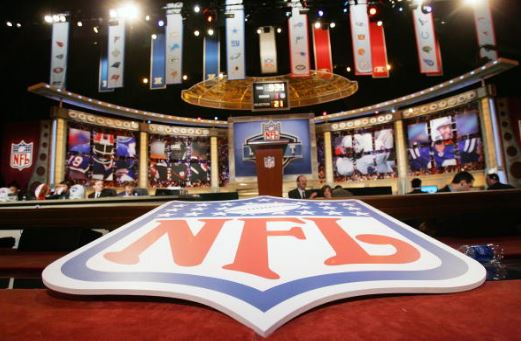 The Giants will also have their fourth-round pick in the 2017 NFL Draft drop a maximum of 12 spots in that round. The pick could fall all the way below the compensatory picks, depending on what spot the team will select from.
NFL considered Giants involvement in investigation
The NFL felt that since the Giants fully cooperated with the investigation and that this was their first violation of the policy, that the punishment was severe enough.
Some may feel that what the Giants did is far worse than what the Cleveland Browns did in 2014. During the 2014 season, the Browns got in trouble with the league for in-game communication between former general manager Ray Farmer and then offensive coordinator Kyle Shanahan. Farmer was also suspended for the first four games of the 2015 season and fined $250,000.
For those of you that may not remember, Farmer and Shanahan were both accused of text messaging each other during a game in 2014. The league originally thought about docking the Browns a mid-round pick in the 2015 NFL Draft but changed their minds after they determined the texts were opinions and did not give Cleveland an advantage over their opponent.