It doesn't take a genius to know this game will be iconic for so many reasons. Both Dak Prescott and Ezekiel Elliott lead the way for the Dallas Cowboys and they have a mountain of pressure on their shoulders as key starters. Alongside the two rookie starters: Dez Bryant and Jason Witten. The Green Bay Packers are a veteran-led team, with no slouch at quarterback in Aaron Rodgers.
Expectations for the Cowboys
Bryant was not available for the Cowboys' game against Green Bay in the regular season, so we can't look at a performance against the Packers to gauge how he'll play. Witten had four receptions on eight targets and wound up with 42 yards against the Packers without a touchdown. These two are the active veterans on offense that can help guide Prescott if he hits a slump.
Now that the Cowboys' top receivers are both healthy and playing consistently, Prescott has some options to resort to in the passing game. But Elliott seems like he'll be busy all night.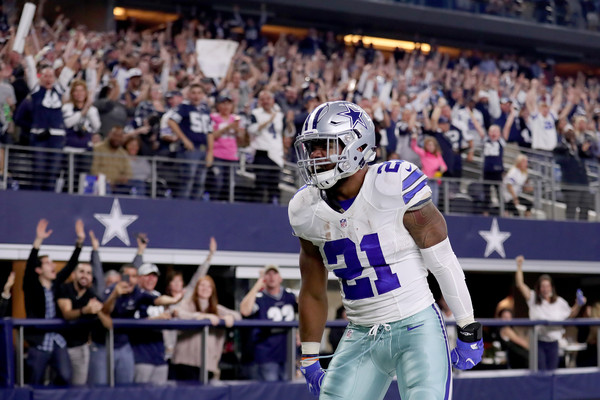 Elliott had a 157-yard outing against the Packers, making him a hot play for this playoff match. As a receiving back, Elliott becomes even more lethal, so the Packers defense is going to be all over him as needed. It's safe to assume that most people think Prescott will be a bit shaky to start, but according to the New York Times' Juliet Macur, Prescott said the last time was nervous about a game was in college at some point.
The Cowboys certainly have their fanbase behind them in this one.
As for the Packers
Aaron Rodgers had an unlucky start to the season, but now the Packers are looking like a solid contender. Rodgers threw one interception against the Cowboys defense this season and the Packers would go on to lose 30-16. That was the old Packers. They've hit a stretch of wins that truly makes them a scary team to face off against in a playoff contest.
The only unfortunate part for the Packers is Jordy Nelson is sitting this game out. Randall Cobb is going to have to step in and make big plays in Nelson's stead, and he could very well live up to that role given his lone touchdown against Dallas in their regular season matchup. However, Cobb has really only proven to be effective in short routes and slot passes, which makes him a little less reliable for Rodgers' passing game.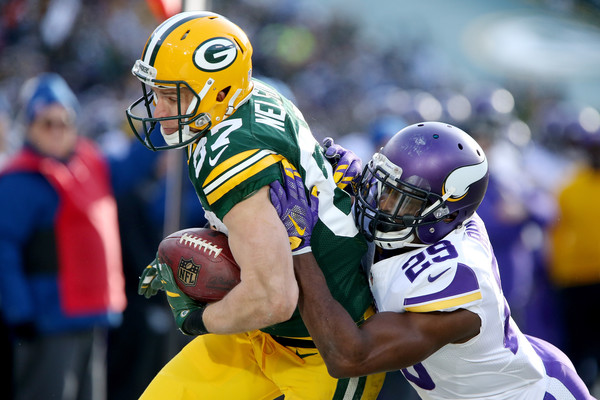 From a defensive perspective, Ha Ha Clinton-Dix might be the man to watch. He had seven total tackles against Dallas, but could also be the one to snag a few interceptions in major situations. The Packers defense might be the largest concern in this matchup despite Nelson's imminent absence. Rodgers will almost certainly have all the time in the world to make the right passes, and his receivers will complement his throwing.
Defensive stops are extremely important here. Greenbay was eighth in rushing yards allowed per game and 31st in passing yards allowed per game in the regular season. Reaching some sort of balance between the two will be the deciding factor for Green Bay in this matchup.
Prediction
This game will be rather interesting without a doubt. Dallas is full of unique players, while Green Bay is filled with seasoned guys that know how to right their wrongs sooner rather than later.
Because of Rodgers' throwing arm and football IQ, I've got to give it to the Packers in this one.
Green Bay Packers 28, Dallas Cowboys 17