A year ago yesterday, the Houston Texans splurged on Brock Osweiler, a young quarterback that led the Denver Broncos while Peyton Manning was struggling. It would cost the team $72 million over four years, $37 million of which were guaranteed through the first two years. It was supposed to be the beginning of a beautiful relationship.
Sadly, that was not the case. Osweiler quickly descended to worse-than-Matt-Schaub-laughingstock status. Remember the year Schaub threw pick six after pick six after pick six? The world ridiculed Osweiler even more than they did Schaub at the time. Everybody in Houston wanted Osweiler gone, but with the second year guaranteed, it looked like he would stick around at least one more season.
That was until yesterday, exactly a year after the team signed him. The Texans made one of the most intriguing moves so far this offseason in sending him to the Cleveland Browns alongside a 2018 second round pick and a 2017 sixth round pick for a 2017 fourth round pick.
Does this help the Texans?
First of all, this trade helped free up cap space. However, they haven't really used this extra space so far. They have lost three defensive starters in linebacker John Simon (to Indianapolis Colts for three-year and $17 million), cornerback A.J. Bouye (to Jacksonville Jaguars for five-year and $67.5 million), and safety Quintin Demps (to Chicago Bears for three-year and $13.5 million). They will need to fill these holes either through the draft or other free agents.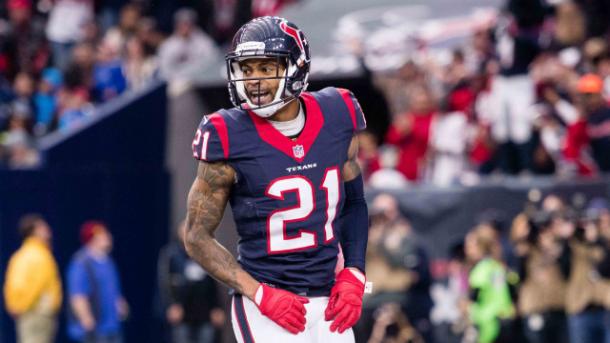 Secondly, the Texans were able to somehow get rid of the one player dragging them down. Tom Savage as the starting quarterback (barring any further changes) isn't much of a step forward, but he won't be playing with as much pressure as Osweiler did. It was a good move for the Texans to move on from Brock, even if it was only after a year.
Therefore, this trade does help the Texans. They even got a fourth round pick out of it which will hopefully lead to a quality role player. They weren't giving up much since they gave got rid of next year's second round pick, one they are hoping will be really low because of their success this season.
Does this help the Browns?
Definitely. There is absolutely no risk or harm for the Browns in this trade. They have boatloads of cap space right now and it's not like this free agency market is to die for. They could easily afford to take Osweiler's contract and got a second round pick out of it. It seems like general manager Sashi Brown is becoming the Sam Hinkie of football, stockpiling on draft picks and hoping they pan out.
They also have flexibility over what they do with Osweiler. They won't be taking the full hit of his contract; they will pay $10 million while the Texans pay the rest. Therefore, they can do whatever they want with him. If they opt to cut him, they can easily afford that. If they trade him, sucks for the team getting him but they'll just get a late round pick out of it. They can even keep him for a year and try him out. With Robert Griffin III being released today, it looks like they'll do just that.
It's not like they have any expectations, the Browns are the worst team in the league. They're focusing on rebuilding so that they can compete in a few years, which is the smart move right now. Maybe Osweiler shines in the orange and brown. And even if he doesn't, they got the, at worst (hopefully this is the case), 64th pick of next year's draft. They can easily turn that into a quality role player.
What's next for both teams?
For the Browns, it's easy. Continue sucking, get crazy good draft picks, and build around them. Become the Philadelphia 76ers of football. Hopefully their young stars won't be as injury prone as Ben Simmons and Joel Embiid, but that's a different story.
As for the Texans, they've got a lot more work to do. Right now, they've got holes on the offensive line, at cornerback, strong safety, nose tackle (sorry, but Vince Wilfork is getting old and worse), outside linebacker, and obviously quarterback. Here's a quick look at what they can do at each position.
Offensive Line
They should address this need through the draft. Some say that they should spend their first pick on a quarterback, but it'll be more important to protect whoever is under center next season. T.J. Lang is by far the best remaining offensive lineman at right guard. Right now, Jeff Allen has that position and while he left a lot to be desired, it was only his first season with the Texans last year and he should improve.
If they sign any offensive lineman, it should be center Nick Mangold. He can mentor a young Nick Martin who is basically a rookie because he missed all of last season with an injury. Plus, they have the same first name. It's a sign.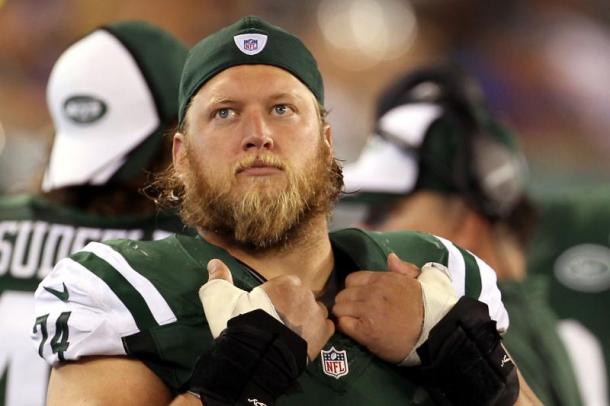 Cornerback
Another position that can be solved in the draft. Out of all of the aforementioned holes, this is the least of concern. The Texans still have Johnathan Joseph, Kareem Jackson, and Kevin Johnson. It will be nice to have a young player behind them in case of an injury or Joseph grows too old. A third rounder may work.
Strong Safety
T.J. Mcdonald could boost the secondary. There are not many other strong safeties in free agency to consider and not many teams are interested in the player. He does play somewhat inconsistently, but the same could be said about Demps. He will be more on the expensive side as he is only 26, but the Texans now have a lot more money than people anticipated coming into free agency.
Nose Tackle
One of the best free agents remaining is a nose tackle: Dontari Poe. He will be a great addition to the team but will cost an arm and a leg. A much cheaper option would be Sylvester Williams, a first round bust from the Broncos that may be a solid rotational player.
Jonathan Hankins is the most intriguing possibility. Right now, he plays defensive tackle, so he would have to adjust to the new position. However he has the size (he is the same height as Wilfork and is only five pounds lighter) to play nose tackle. He is also still young, and would have a great mentor in Wilfork himself. He would be cheaper than Poe but has the potential to be as good as him. Still, this isn't one of the most urgent needs for the team, as Wilfork can still play.
Outside Linebacker
With Simon gone, the Texans need a linebacker opposite Whitney Mercilus. Right now, it is between Gerald Rivers, Brennan Scarlett, and Tony Washington. An option is to move Jadeveon Clowney back to outside linebacker, but apparently the switch to defensive end was permanent.
The problem is that there is really only one good and reliable option for the Texans: Demarcus Ware. The thing is, he is getting old, and may not be as great as expected. Plus he is garnering interest from teams, so he will cost a solid amount. Still, he will easily become a leader of the defense and can help lead the Texans to their first championship. Other than him, the options don't look great and it might be better to just stick with one of the three they have right now.
Quarterback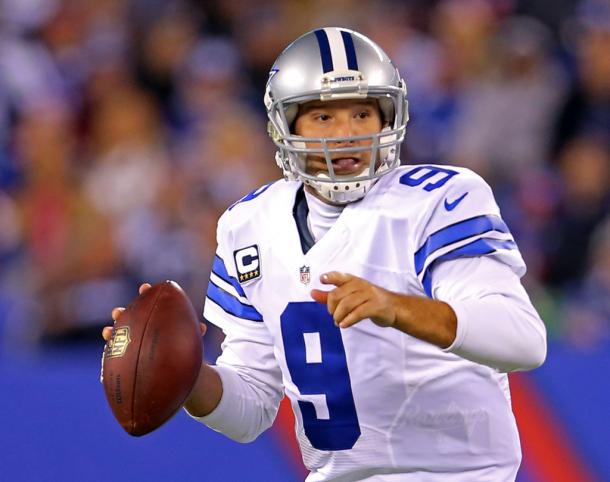 This feels like a hole for the Texans every year. Right now, theTexans are one of the two frontrunners in the Tony Romo sweepstakes. Well, that's if the Broncos don't trade for him. The only reason the Dallas Cowboys haven't cut him is because they're hoping a team will trade for him. Houston has said they won't, but it is unclear whether Denver will.
If the Texans are able to get him, they will have to protect him. They will need to focus on their offensive line because the dude is probably one hit away from leaving the game for good. Other options in free agency are Jay Cutler (puked a little there) and Colin Kaepernick. Yeah, not great. Hopefully it works out with Romo.
If you would like to read about the Arizona Cardinals free agency so far, click here. If you would like to read about the New York Giants adding Brandon Marshall, click here.